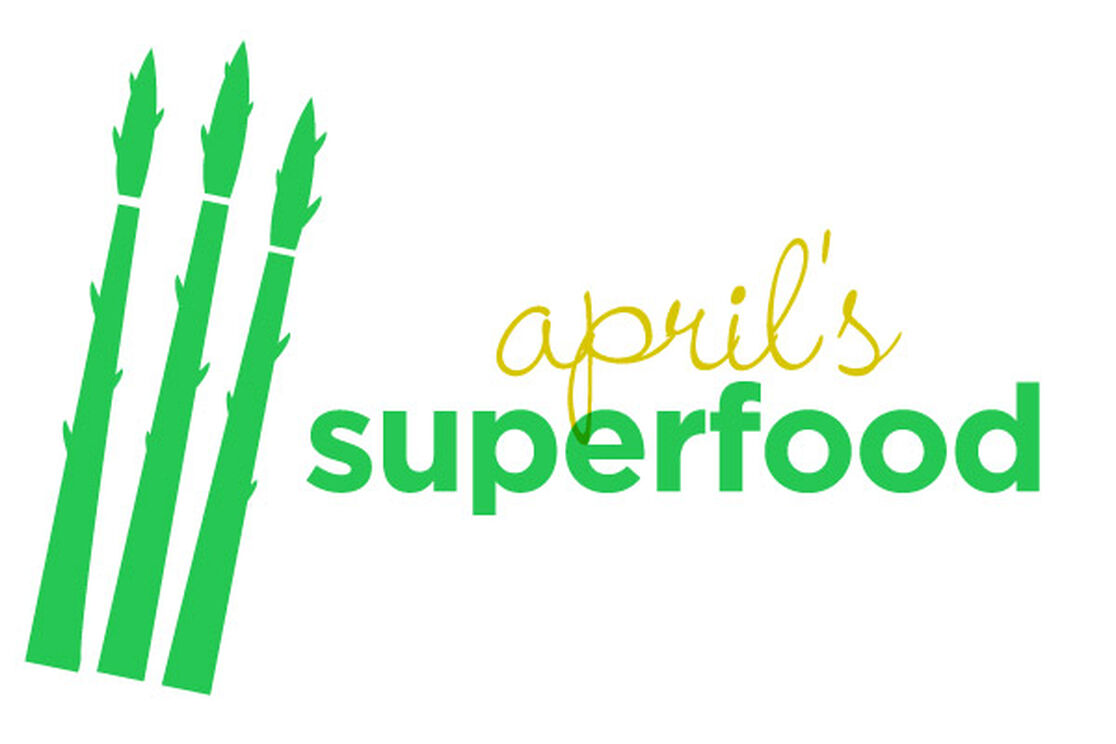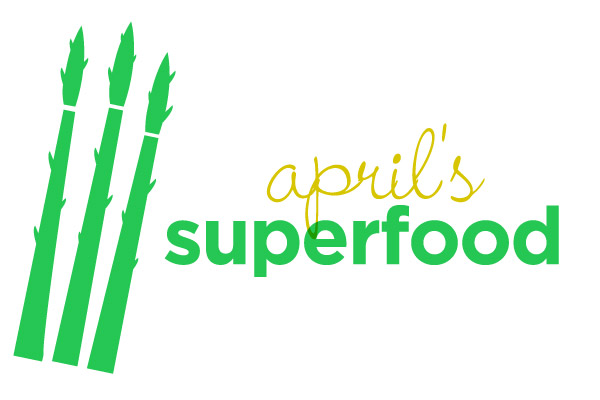 Asparagus is one of my favorite veggies harvested in the spring. I just love the rich flavor of this uniquely shaped vegetable and the many ways to prepare it.  Mmmmm.....
Did you know there are 20 different types of edible asparagus?  The most common type is what you see at the grocery store or the farmer's market—green asparagus. It grows in flatbeds and receives sunlight, which is how it gets its green color.  Another slightly less common type is the white asparagus. It's grown in soil, does not receive sunlight, and is generally milder in flavor and more tender than green asparagus. A third type of asparagus that you might see is purple asparagus (remember the importance of eating a rainbow?). It is only about 3 inches tall and is much more fruity in flavor.
Asparagus is an excellent source of:
Vitamin K

Folate

Vitamin C

Vitamin A

Dietary fiber
Cooking Asparagus
You can boil, roast, grill, steam, or sauté it. It lends itself very well to various seasonings and sauces such as olive oil, sea salt, garlic, turmeric, butter, and lemon.  I also love making a vegan asparagus pureed soup that is delicious (low calorie and high in fiber).
As with cooking all vegetables, be sure to practice methods that preserve their nutrition. Since many of the vitamins are water soluble, if you cook them in water (boil, steam, etc.), many of the nutrients will be lost in the water. Try not to overcook them.
Purée of Asparagus Soup
Ingredients:
1 1/2 lbs asparagus, trimmed, pared and cut into thirds

1 shallot, sliced

2 large potatoes, preferably yukon gold, peeled and sliced

4 cups vegetable broth

salt & freshly ground black pepper

minced fresh chives for garnish

minced scallion top for garnish
Directions:
In a large saucepan combine the asparagus, shallot, potatoes, vegetable broth

Bring them to a boil over medium-high heat.

Cover, reduce the heat to medium-low, and simmer until the potatoes are tender enough to purée, about 20 minutes.

Purée the soup with an immersion blender, or in a food processor.

If using a food processor, transfer the soup back to the saucepan.

Heat the soup to warm it through.

Season with salt and pepper and garnish each serving with a sprinkle of chives and scallion greens.
Enjoy. Be Well, Be NutritionWise.
~ Nicole Meadow, MPN, RD, CSP, CLC
This post is solely for informational purposes. It is not intended nor implied to be a substitute for medical advice. Before undertaking any course of treatment or dietary changes, you should seek the advice of your physician or other health care provider.
We aim to provide you with the most honest and credible information possible. This article was reviewed for accuracy by The Honest Team and was written based on trusted sources that are linked at the bottom of the article.
blog_review_statement