We are thrilled to share that in the reformulating of our collection of Honest cleaning products, we also acquired a few new certifications that we feel support our goal of delivering effective products to our consumers. You will now find the EPA's Safer Choice label on many of our new cleaning products, which means that these products meet the Safer Choice Standard.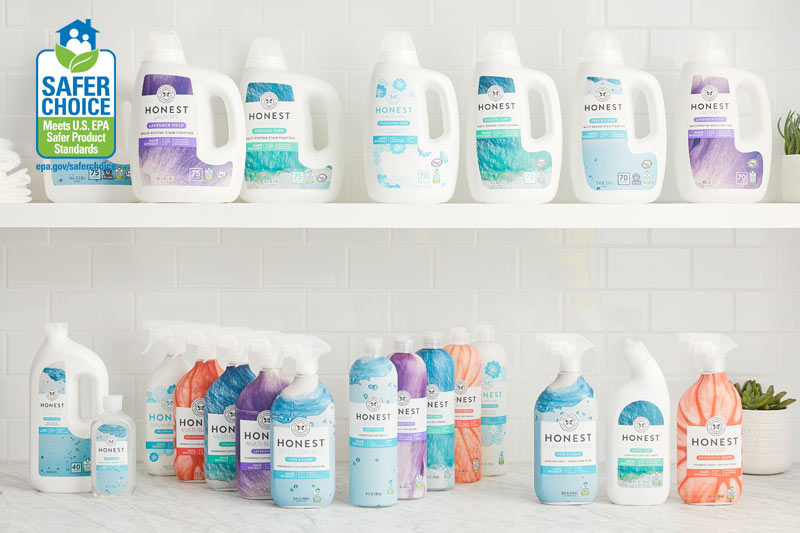 In order to be labeled Safer Choice, products have to pass a stringent criteria including review of ingredients, performance, pH and packaging. Each ingredient, regardless of their percentage in a product, must meet strict safety criteria for both human health and the environment, including carcinogenicity, reproductive/developmental toxicity, toxicity to aquatic life and persistence in the environment.
Participation in the Safer Choice Label is voluntary, and we are proud to be able to take part. Look out for the Safer Choice Label on these Honest cleaning products:
Our new cleaning products are available now at Honest.com and coming soon to select retailers including Babies "R" Us, Bed Bath & Beyond, buybuy BABY and Target! Click here to learn more.