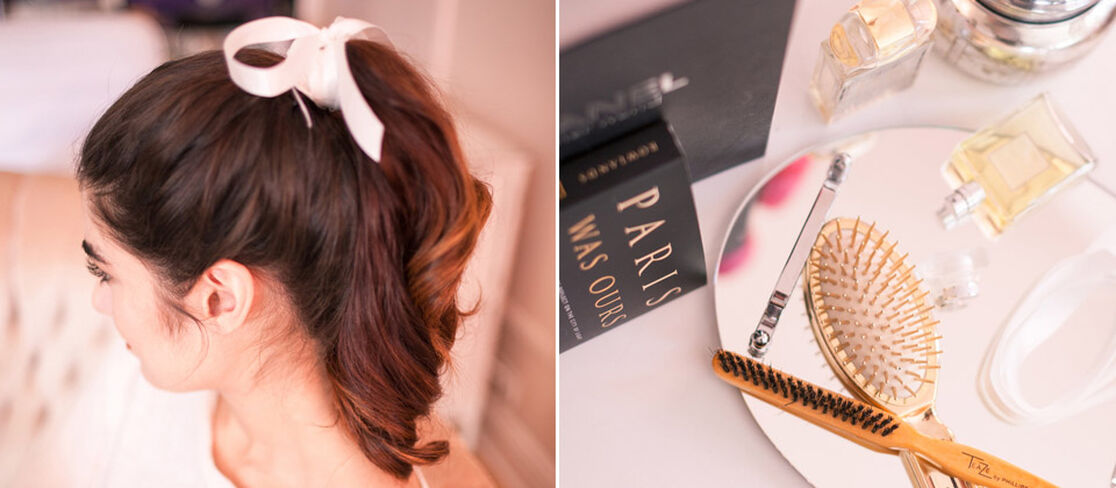 We love summer hair—the epitome of which is a flirty ponytail. Fresh and fun, this little ditty will pair back with any summer outfit and accompany you to your latest soiree. From barbecues, to date nights, to time with the kids—rest assured your hair is stylishly out of your way while you're in the swing of things.
Today, Maritza Buelvas of Beauty for Bloggers walks us through how to easily achieve the coveted Flirty Pony!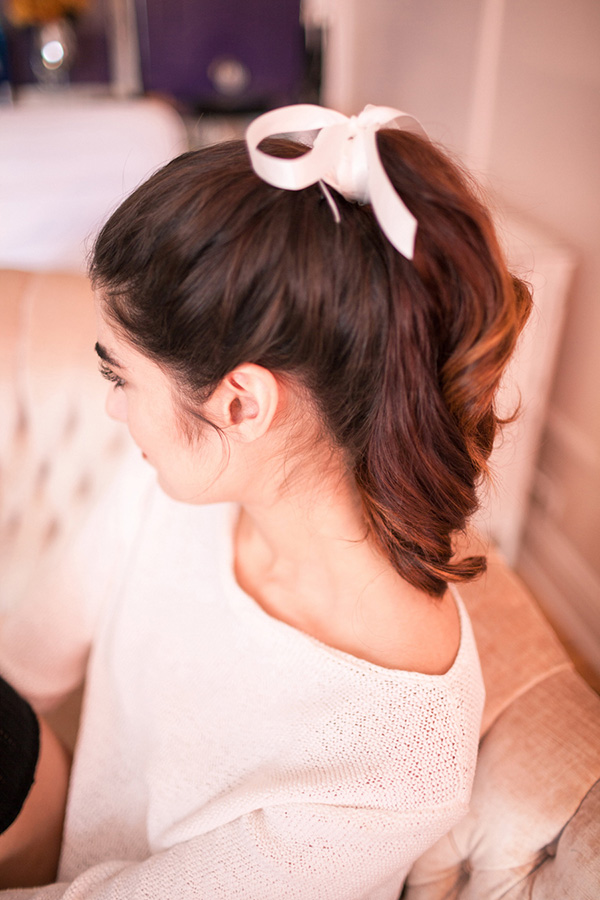 Materials
Elastic Band
Teasing Comb
High Quality Large Brush with Padded Base
1 ½ curling iron
Non-toxic Holding Spray
Accent Ribbon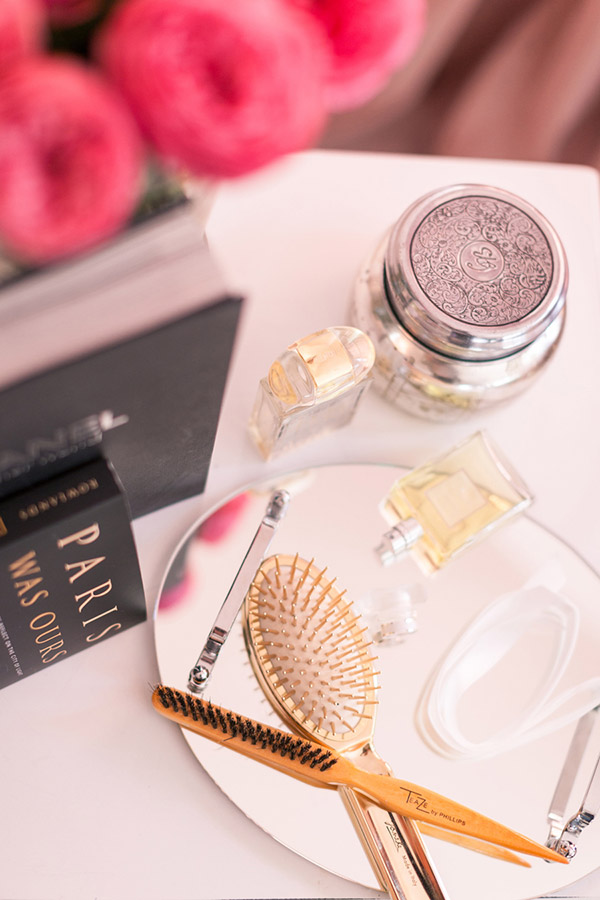 Instructions
Step One: Create a high ponytail and secure with an elastic band.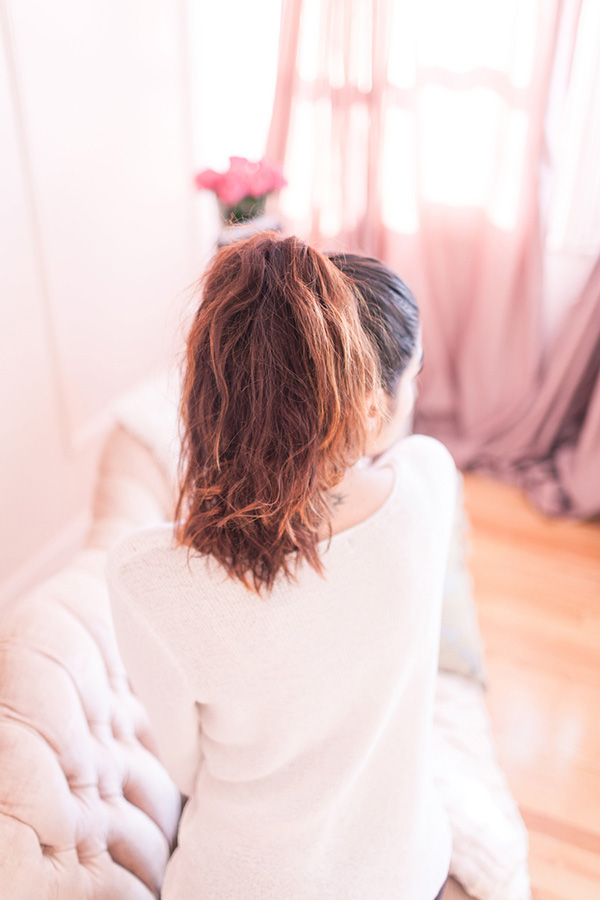 Step Two: Tease hair with a fine teasing comb to create volume and fullness.
Step Three: Create ringlet curls with a medium sized curling iron. Make sure curls all face in one direction.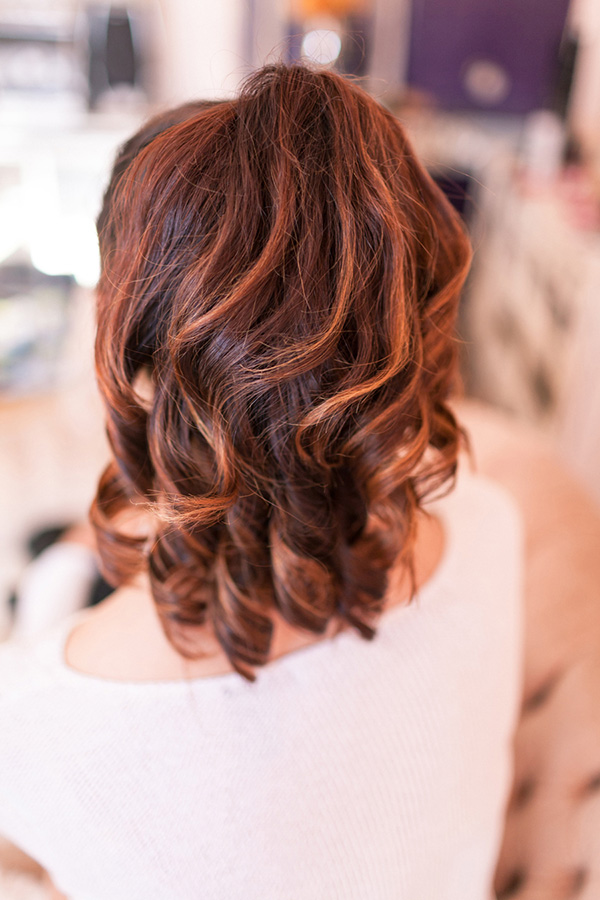 Step Four: Brush out curls with a large padded brush to create one unified flirty and fluffy wave.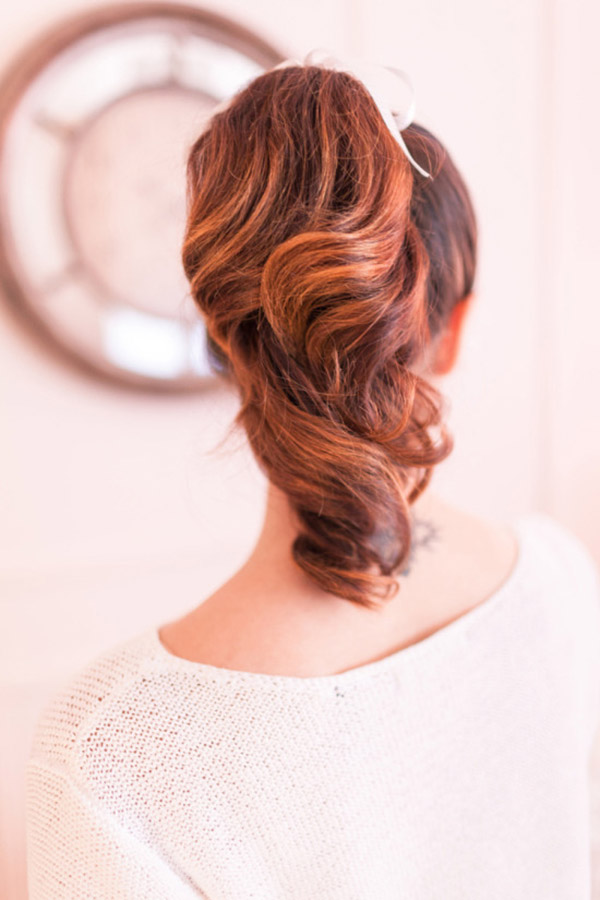 Step Five: Accent with pretty ribbon or with one of our headbands for women. Honest Tip: Try using two ribbons for thickness like we did here. Secure with holding spray.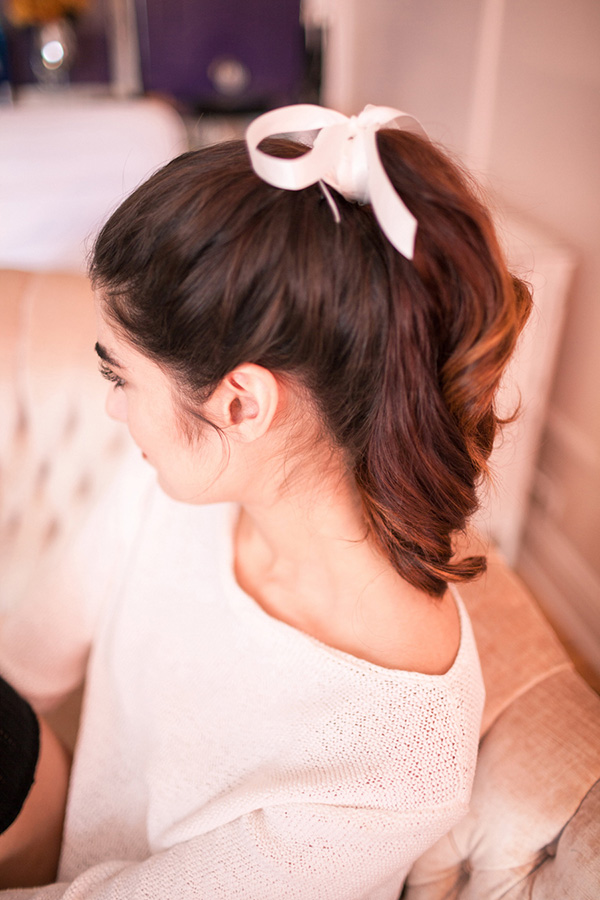 Photography by Julie Riddle.
Modeling and Makeup By Michelle Mink.
~ Maritza, Beauty for Bloggers
Maritza Buelvas is a beauty editor and Honest mom based in Chicago, Illinois. Be sure to follow her on Instagram for more expert tips and tricks!
We aim to provide you with the most honest and credible information possible. This article was reviewed for accuracy by The Honest Team and was written based on trusted sources that are linked at the bottom of the article.
blog_review_statement