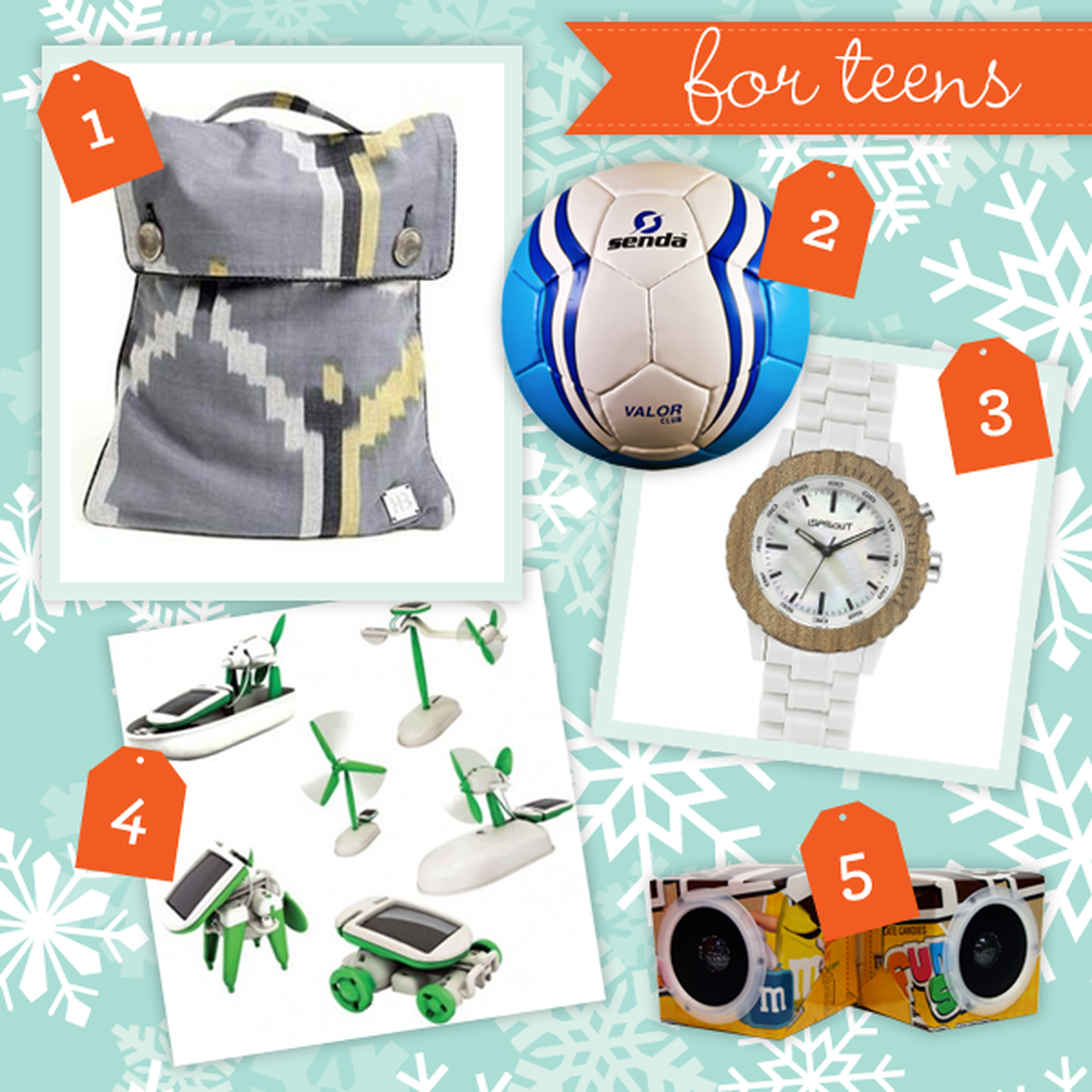 In the spirit of enjoying a stress-free and fun holiday season, we've created a week-long gift guide to simplify shopping. We promise you'll find something for everyone on your list—from kids, to Mom and Dad, to creative, cool, and socially-minded family and friends. We hope you're inspired by this curated selection, which includes gifts that are eco-friendly, locally made, B-Corp produced, and more. Browse our top 15 picks for babies, kids, and teens or send them an honestly perfectly gift.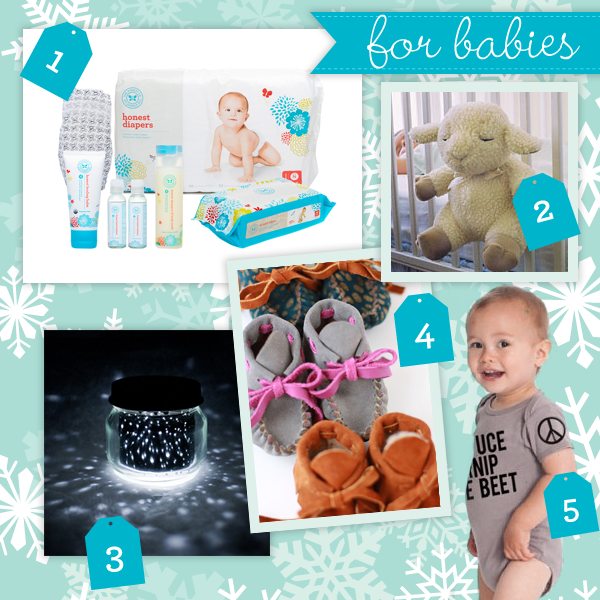 1. Give the little ones (and parents) in your life an honestly cute new baby arrival kit—essential and non-toxic must haves for any nursery.
2. Nothing says sweet dreams like the cuddly Sleep Sheep and sound machine from Cloud B (or grab the on-the-go version for your holiday travels).
3. Twinkle, twinkle, little star with this beautiful handmade mini star jar, an upcycled constellation nightlight.
4. Born from Brooklyn, these handmade baby moccasins will keep toes warm this winter and be a special treat for little feet.
5. This is the perfect statement shirt for the veggie-eating, music-loving little kid in your life (or it might just make veggies cool enough to eat).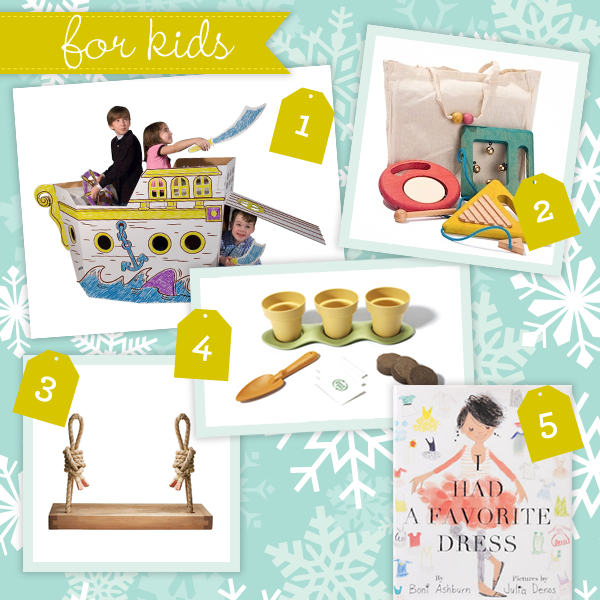 1. Inspire imaginative and eco-friendly play with this Box Creations Pirate Ship Playhouse—our kids love these!
2. Aspiring musicians can enjoy the sound of music with this Japanese Percussion Set, which is perfect for play dates and trips to Grandma's house.
3. Give the gift of play with this handcrafted cedar rope swing made from sustainably harvested wood from upstate New York.
4. Encourage a green thumb and learning about nature with this indoor gardening kit by Green Toys.
5. A darling story about keeping fashion alive, I Had a Favorite Dress is about repurposing a favorite dress and giving it new life through a little girl's different stages and ages.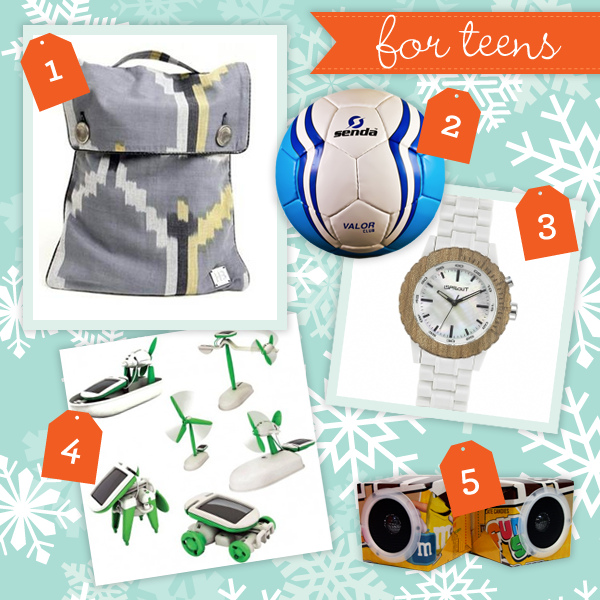 1. The Hudson+Bleecker tote is trés chic with its of-the-moment ikat print, and it's 100% vegan too.
2. Play "Fair Trade" with this soccer ball from Senda Athletics.
3. Sprout's eco-friendly timepieces are fashionable and, believe it or not, bio based. This mens-inspired watch is actually made with corn!
4. Race cars, robots, boats...this 6-in-1 solar-powered kit by Elenco is perfect for your techy t(w)een.
5. Turn trash to treasure with these TerraCycle Eco Speakers, which can be made from your child's upcycled candy wrapper and transformed into portable speakers for his or her smartphone, MP3 player, and computer.
What are your favorite holiday kid gifts for 2012?
We aim to provide you with the most honest and credible information possible. This article was reviewed for accuracy by The Honest Team and was written based on trusted sources that are linked at the bottom of the article.
blog_review_statement