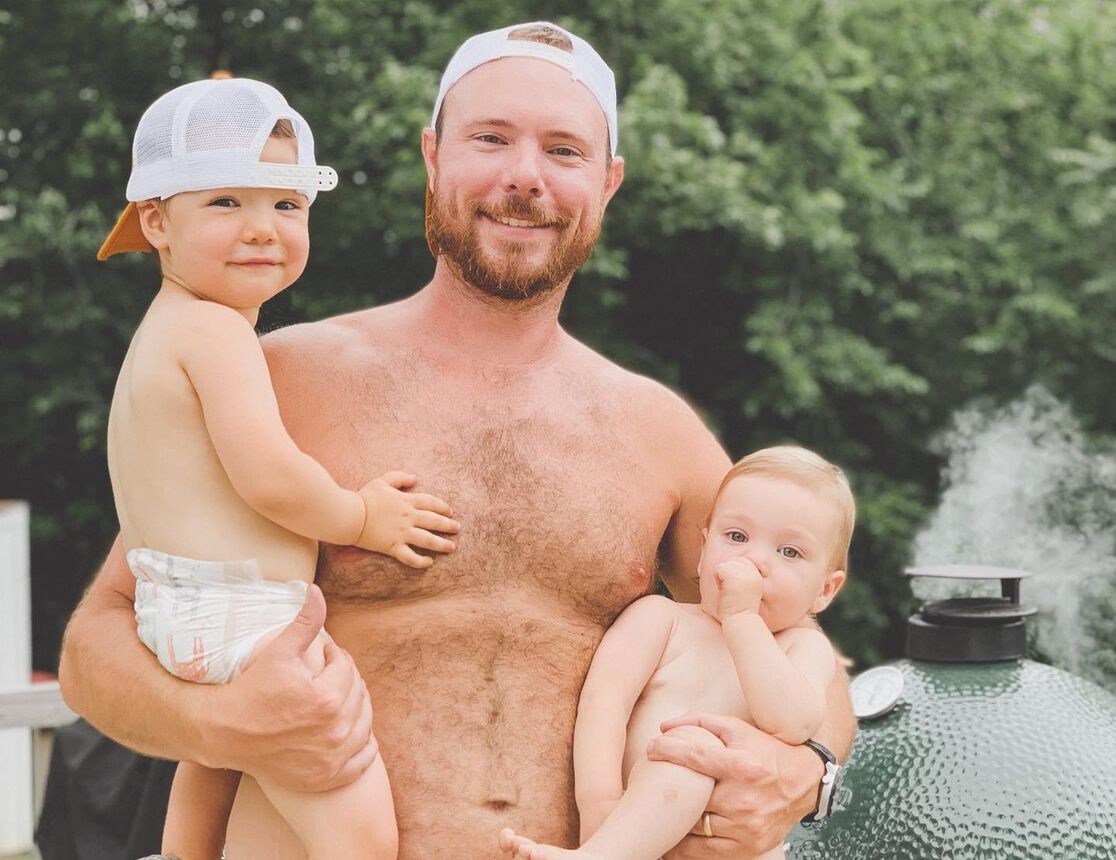 Image shared by @stephanieablanco
Shopping for a Father's Day gift can be hard. What do you get the guy who has everything? How do you wrap up all your appreciation in a single gift? A Father's Day card is a great place to start, but in addition to saying "thanks," you can show your love and gratitude with a thoughtful gift.
Given the perfect Father's Day gift idea can be hard to come by, we put together a Father's Day gift guide to show a few great ideas for whatever your dad or father figure is into. Scroll on for unique gift ideas any guy will love.
The Best Father's Day Gifts For...
The Soon-To-Be Dad
Any soon-to-be dad will love a gift that's all about baby—just like them. Fuel their "what's best for baby?" burning questions with Christopher Gavin's book Healthy Child Healthy World and kick start their journey to creating a healthier, less toxic, and more environmentally sound home with Baby Shampoo + Body Wash. Or, go all out with the Bathtime Routine Kit complete with the Shampoo + Body Wash, Conditioner, Face + Body Lotion, and Bubble Bath. Dad will have everything he needs to feel confident in creating the best home for baby and for quality bath time too.
The Dad Who Could Use a Little Self-Care
Does Dad need a little "me-time"? Self-care isn't just for hard-working mamas, but for hard-working dadas too. The perfect gift could be one that delivers calm, cool, and clean skin over and over again.
The Men's Must-Haves Kit is full of all the good stuff. With the Gentle Gel Cleanser, 3-in-1 Detox Mud Mask, Hydrogel Cream, Magic Beauty Balm, and Everything Primer, it has everything dad needs to have a spa day at home. He'll love it so much, it may just become a part of his regular routine (fingers crossed!).
The Dad On-The-Go
What dad doesn't love a gift that's both functional and stylish? For the cool dad who wants to carry everything, and look good doing it, there's no gift better than the vegan leather City Backpack. Whether the kids are with him or not, this backpack will fit all the essentials he needs for work, play, and diaper duty.
The New Dad
What does a new dad need most of all? Honestly? Sleep. When you can't give him that, give him the next best thing: products that are there to help tired Dad depuff his eyes, hydrate his skin, and unwind. This nighttime trio will do just that. The Resurfacing Serum and Deep Hydration Eye Cream and Face Cream will help him wake up looking and feeling refreshed even if he isn't (shhh...). Plus, all the products are natural, clean, and nontoxic so he can snuggle the new baby as much as he wants.
The Stay-At-Home Dad
For the dad who's Mr. Mom, simply great at doing chores (we salute you!), or obsessed with protecting the fam from getting sick, the Safe + Clean Kit is really the perfect gift, and anyone who loves to clean or just spends a lot of time doing it knows it's true. Complete with Sanitizing Alcohol Wipes, Hand Sanitizer Spray, and Disinfecting Spray, this kit comes with everything Dad needs to clean up all the messes, spills, and germs that come with kids, big or little. The best compliment to this unique gift is a superhero cape, no doubt.
P.S. the Safe + Clean Kit is also a great gift for Grandpa!
The Active Dad
Does Dad get dirty or sweaty more often than not? Any sporty dad who hits the gym regularly, spends their time doing manual labor, or just works up a sweat playing with the kids all day long probably needs a little TLC. Our version of TLC is the Oily Skin Kit. This bundle includes a Clearing Cleanser, Soothing Daily Moisturizer, and Clearing Night Serum with Honestly Pure Retinol® all to keep Dad's skin smooth, soothed, and free from breakouts. Plus, with only three products, even the busiest dad can benefit from this kit.
The Perfect Addition to Any Thoughtful Gift
If you already snagged Dad the air fryer he's been eyeing, a snazzy new shirt, or a coffee maker to brew up his favorite latte at home, a little addition may be the final touch you're looking for. Our Organic All-Purpose Balm is just the thing. Dad's rough hands, elbows, and knees are no match for this moisturizing balm, but it can also be used on even the softest of skin so he can rub it on baby too.
Still short a gift? Throw in a Face + Body Lotion and a homemade coupon for a massage to really impress and destress the guy who deserves it most.
Regardless of what you get Dad for Father's Day, no gift is as great as telling him how much he is appreciated and loved. For more ideas to go with a few affirming words, check out all our great gifts For Dad.