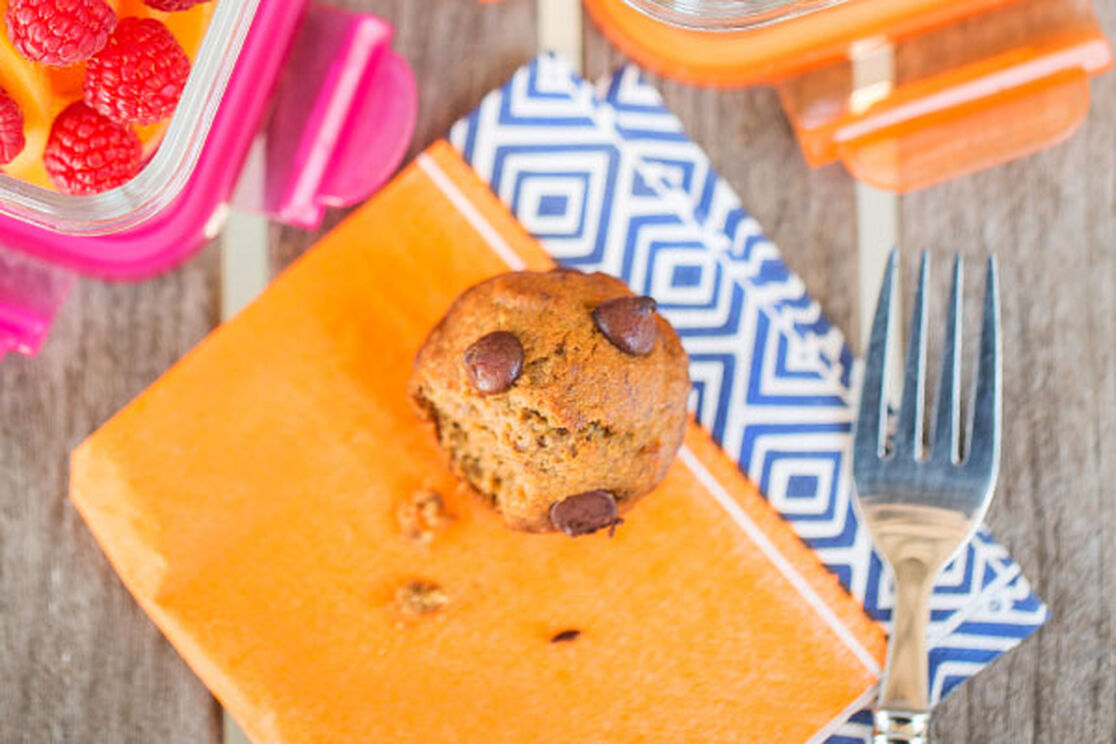 Back to school is an extra busy time of year so it's helpful to be armed with simple, versatile recipes. These easy banana muffins are one of our favorite snacks from Jennifer Tyler Lee's The 52 New Foods Challenge because you can make large batches and keep them on hand all week. No eggs, dairy, or peanuts make these two-bite muffins perfect for school, whether your little ones have allergies or not. They're also incredibly delicious!
Check out Jennifer's recipe below, then enter to win your own copy of The 52 New Foods Challenge. It has 150 kid-approved recipes so you'll never get stuck in a weeknight rut, wondering what to cook.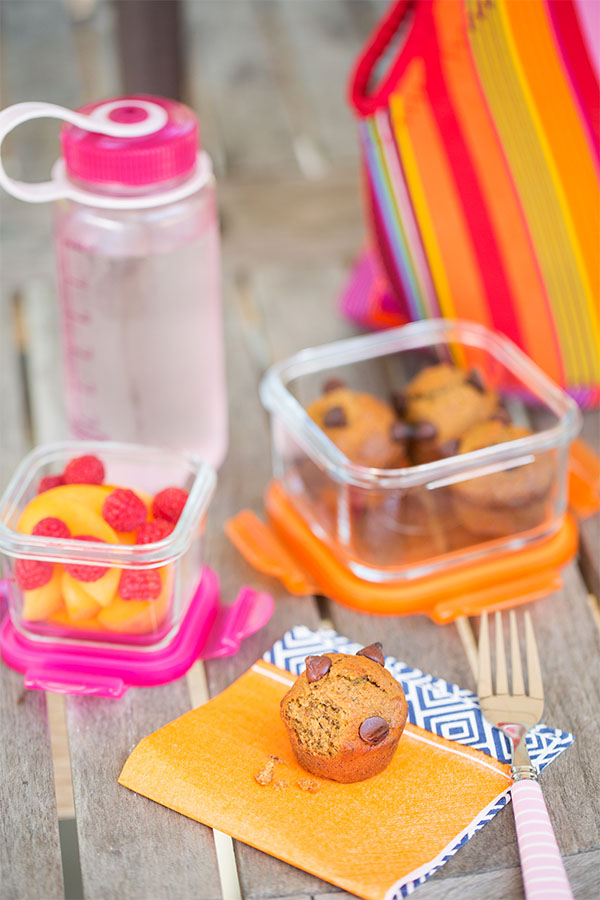 Two-Bite Easy Banana Muffins (Egg, Dairy, and Nut Free)
Recipe from Jennifer Tyler Lee's The 52 New Foods Challenge
Prep time: 10 minutes
Cook time: 25 minutes
Makes 24 mini muffins
Ingredients
2 tablespoons flaxseed meal
6 tablespoons water
2 cups whole-wheat flour
½ cup sugar
¾ teaspoon baking soda
½ teaspoon kosher salt
3 ripe bananas, mashed
¼ cup coconut milk yogurt
½ cup extra virgin olive oil
1 teaspoon vanilla extract
½ cup mini dark chocolate chips (optional)
Instructions
Preheat the oven to 350°F. Spray a mini muffin tin with olive oil.

In a small bowl, mix together the flaxseed meal and water. Let sit for 5 minutes.

Meanwhile, in a large mixing bowl, whisk together the dry ingredients: flour, sugar, baking soda, and salt.

In a separate large mixing bowl, combine the wet ingredients: mashed bananas, coconut milk yogurt, olive oil, vanilla, and flaxseed mixture.

Working in small batches, add the wet ingredients to the dry ingredients, stirring gently until the batter is well combined. Stir in the chocolate chips if using.

Pour the batter into the muffin tin, filling each cup about ¾ full.

Bake for 22 to 25 minutes, or until the tops are golden brown.
Honest Tip: Try pairing with Jennifer's Two-Ingredient Strawberry Jam for a little extra fresh, fruity flavor.
Looking for some back to school meals, made easy? Three lucky winners will receive their own copy of The 52 New Foods Challenge by Jennifer Tyler Lee!
To enter to win this Back to School Giveaway, simply enter a comment by using the Rafflecopter entry form below telling us what your favorite back to school snack is. You also have the option (although not required) to earn two bonus entries by subscribing to our blog and following our Pinterest page. No purchase is necessary to enter to win. This giveaway is only open to U.S. residents 18 years and older. The giveaway will run until 11:59 pm PST Friday, September 25th Three winners will be chosen at random. Click here to read the complete giveaway rules.
We aim to provide you with the most honest and credible information possible. This article was reviewed for accuracy by The Honest Team and was written based on trusted sources that are linked at the bottom of the article.
blog_review_statement