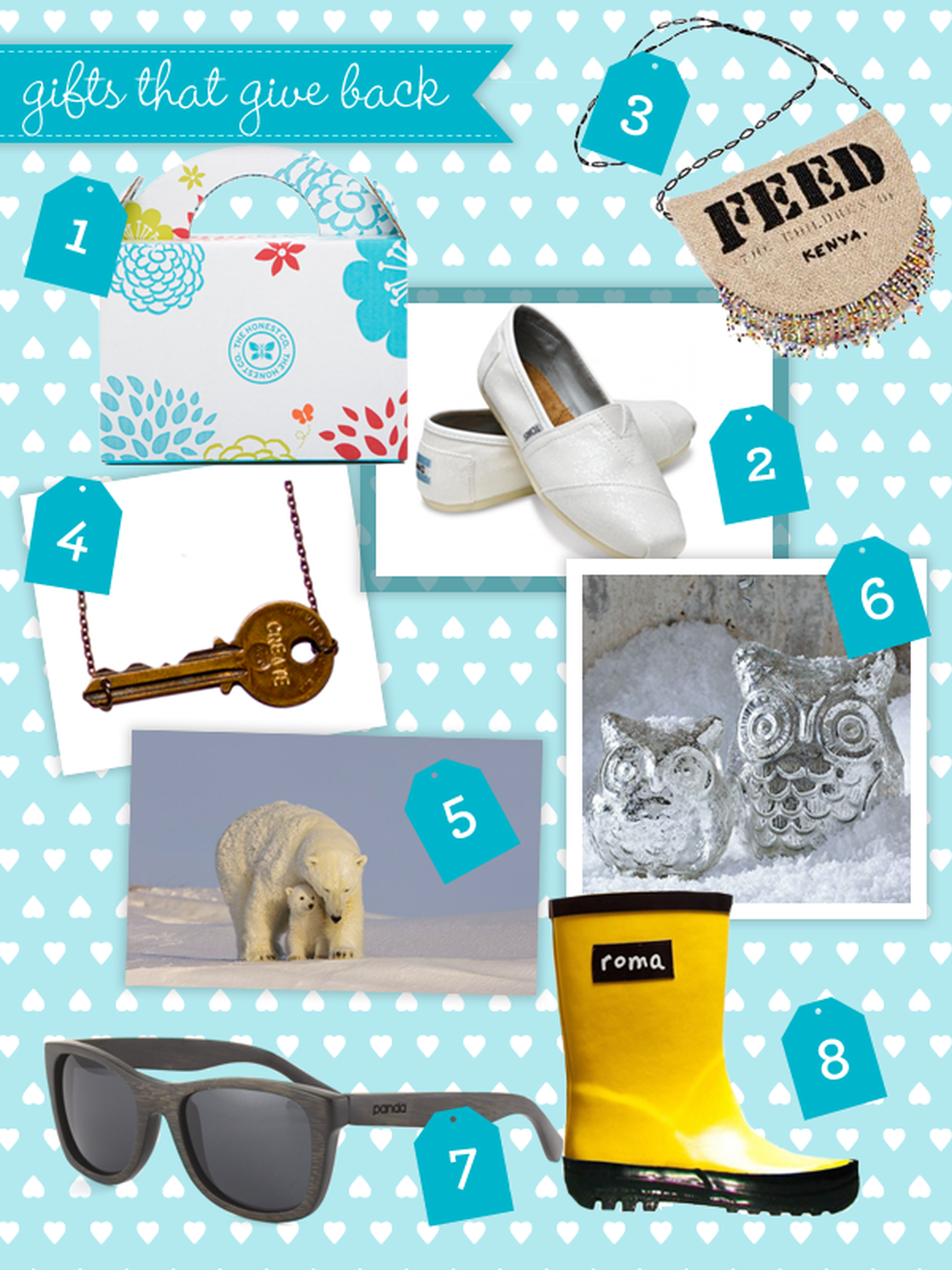 In the spirit of the holidays, we want to celebrate friends, family, and community with gifts that give back. With the purchase of the great presents below, you'll bring cheer to your loved ones and make a difference in the lives of others because a portion of the proceeds go to deserving charities.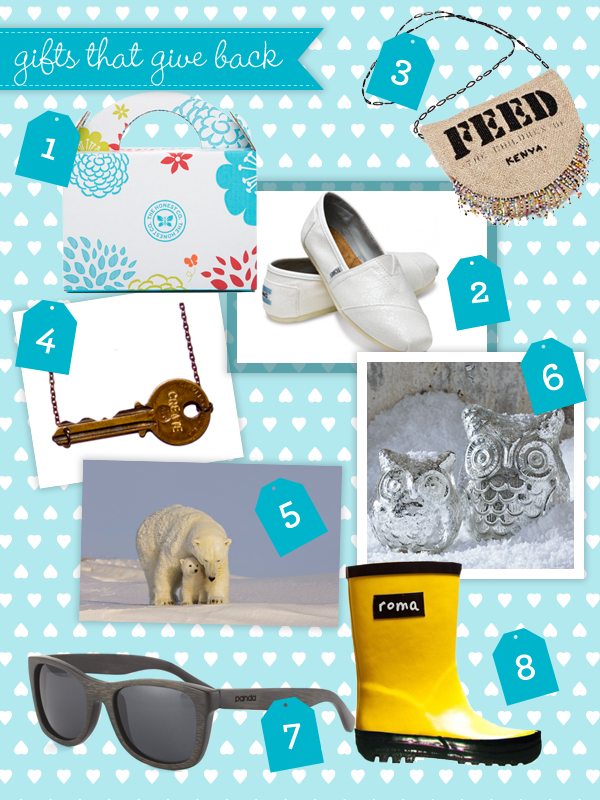 1. When you purchase a Bundle Gift Subscription (or any other items), Honest donates time, money, and products to its charitable partner Baby2Baby, which supplies essential baby gear and children's clothing to families in need.
2. With every pair you purchase, TOMS will give a pair of shoes to a child in need.
3. These fashionable and practical FEED bags—made using environmentally friendly and artisan-made materials, along with fair-labor production—help feed the world.
4. Give your friend the key to inspiration with a handmade and inscribed necklace from The Giving Keys, which employs those transitioning out of homelessness.
5. For the animal and nature lover in your life, adopt a wild animal through the World Wildlife Fund to protect the species and the planet.
6. Shine bright this holiday season by giving this adorable mercury glass owl, $5 of which will go to the St. Jude Children's Research Hospital.
7. Give the gift of vision with these iconic and eco-friendly Panda Sunglasses—with each purchase a person in need will receive an eye or medical exam (those with cataracts or a similar type of eye deficiency will also receive pair of prescription glasses or sunglasses).
8. Fight poverty with fashion by giving chic and comfy Roma Boots. For each pair sold, another pair is donated to a child in need + 10% of all sales proceeds goes to the Roma For All Foundation which is dedicated to education and empowering children to break the cycle of poverty.
What charities do you love to support during the holidays and throughout the year?
Plus…
Holiday Gift Guide: Babies, Kids & Teens
Holiday Gift Guide: Friends, Family & Colleagues