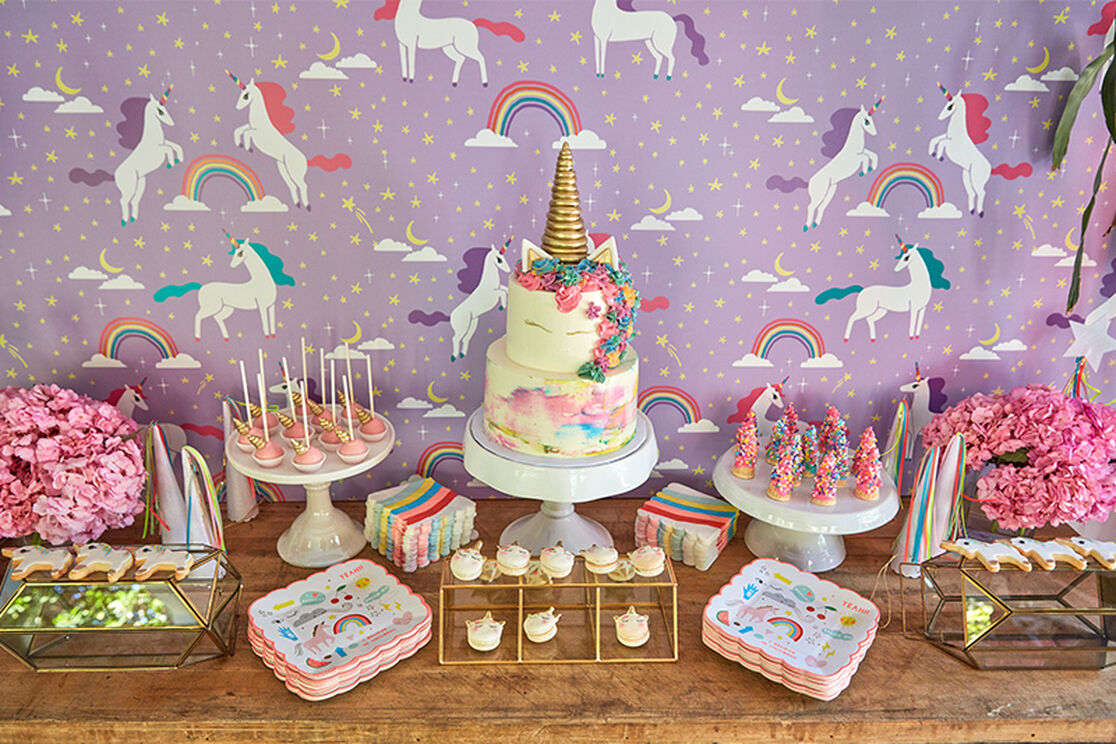 Jessica's daughter Haven just turned 6 and to celebrate, Jessica got the whole family together for a backyard bash that was nothing short of magical! Today, Jessica is sharing some of her favorite tips for planning a party that your kiddos will remember forever.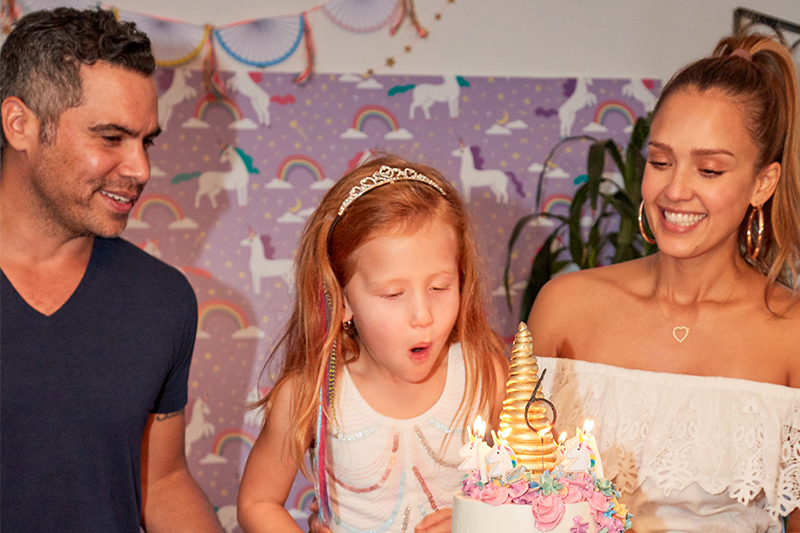 7 TIPS FOR THROWING THE ULTIMATE BIRTHDAY BASH
1. Choose a theme. Let your little one help you pick a primary party theme and go crazy with it! While Haven has been out of Training Pants for some time now, she's obsessed with our Unicorn print and wanted all unicorn everything for her party. We used this as inspiration for everything from the decor to the dessert table.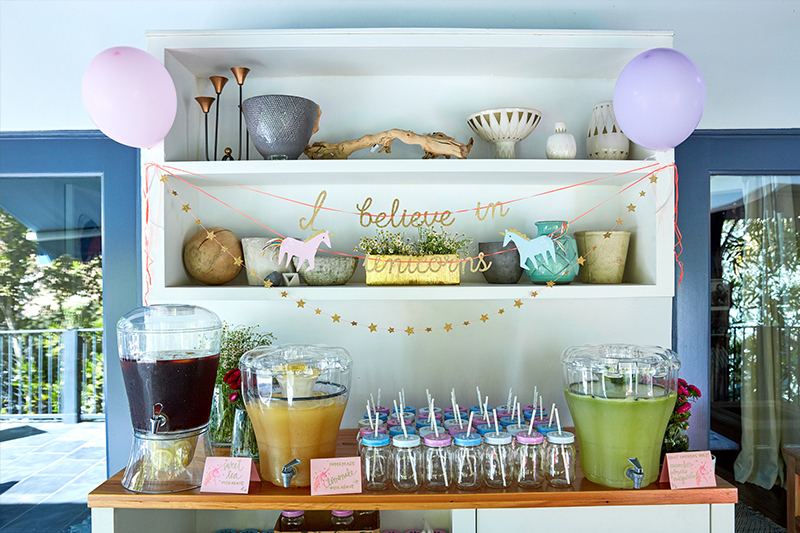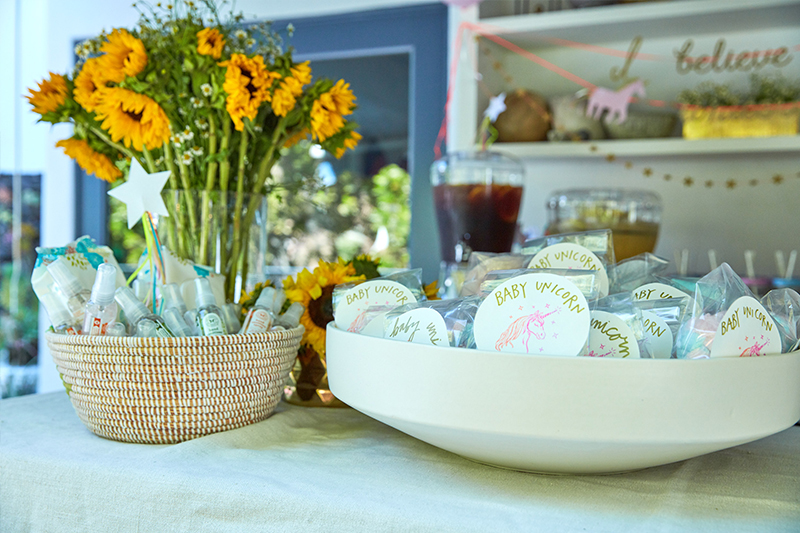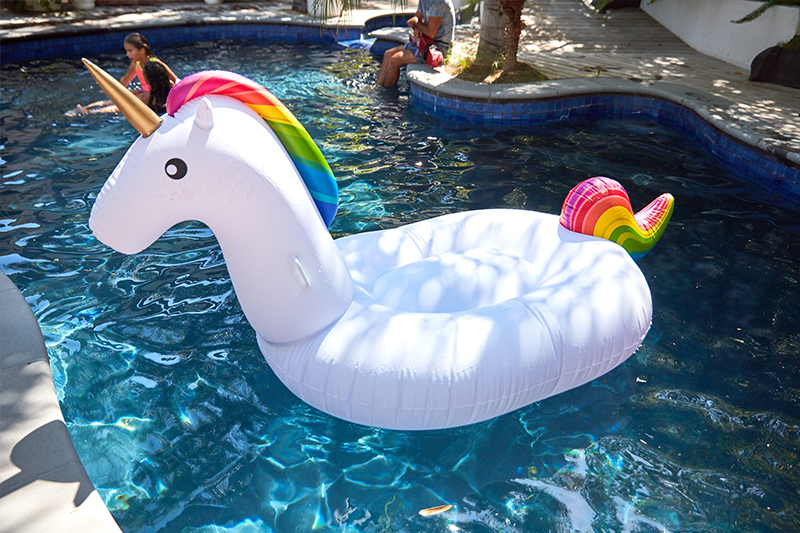 2. Set a budget and stick to it. The second you walk into a party store you're going to want to buy everything because it's all so cute! Decide on a budget before you start shopping so that you know how much you have to work with. This will also help you prioritize which pieces you just have to have (like the unicorn pool floaty).  
3. DIY where you can. An easy way to keep to your budget is by doing it yourself. Check out Pinterest to get ideas and then stop by your local craft store to get the materials you need to put it together on your own. Instead of going to a florist for this party, we picked up some fresh flowers at the farmer's market and made our own arrangements. I also recommend shopping small businesses like Etsy to find more curated, custom party elements that you can build on.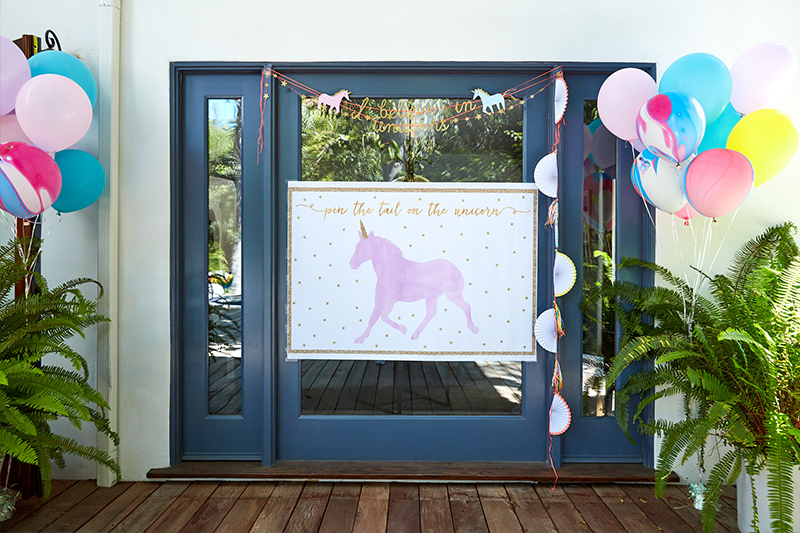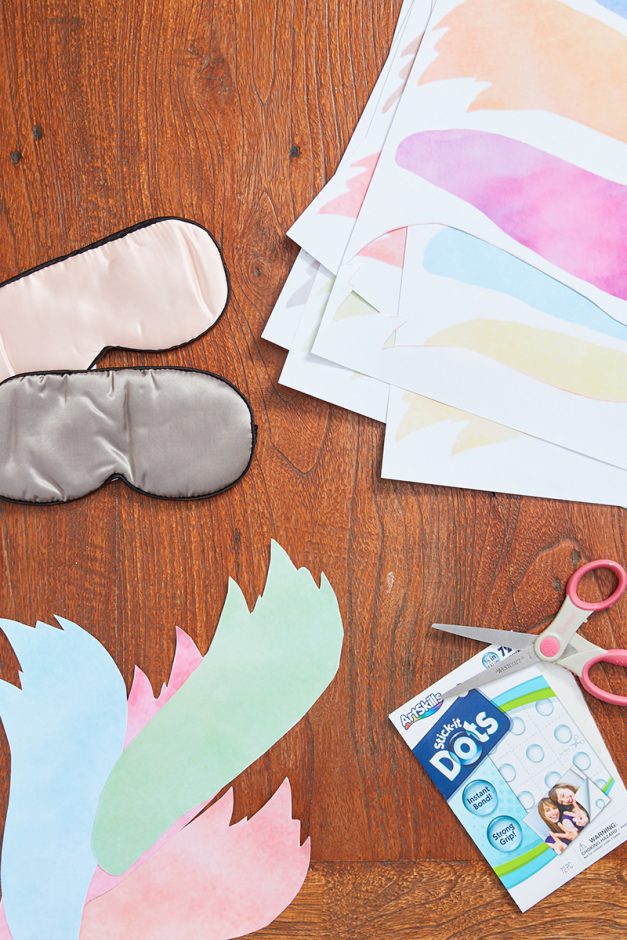 4. Keep the menu kid-friendly. Kids can be picky so stick to a few simple, but filling food options. We chose to focus on handheld foods to make mealtime easier for everyone. We also had an amazing dessert table with every unicorn-inspired treat imaginable.
5. Offer a few different activities. It can be a challenge to keep so many kids entertained at once, so had a variety of of things to do. We have a pool, but since not all kids want to swim, we also had a hair station where they could get some temporary hair color and metallic tinsel clipped in. Pin the tail on the unicorn was also a fun spin on a classic party game.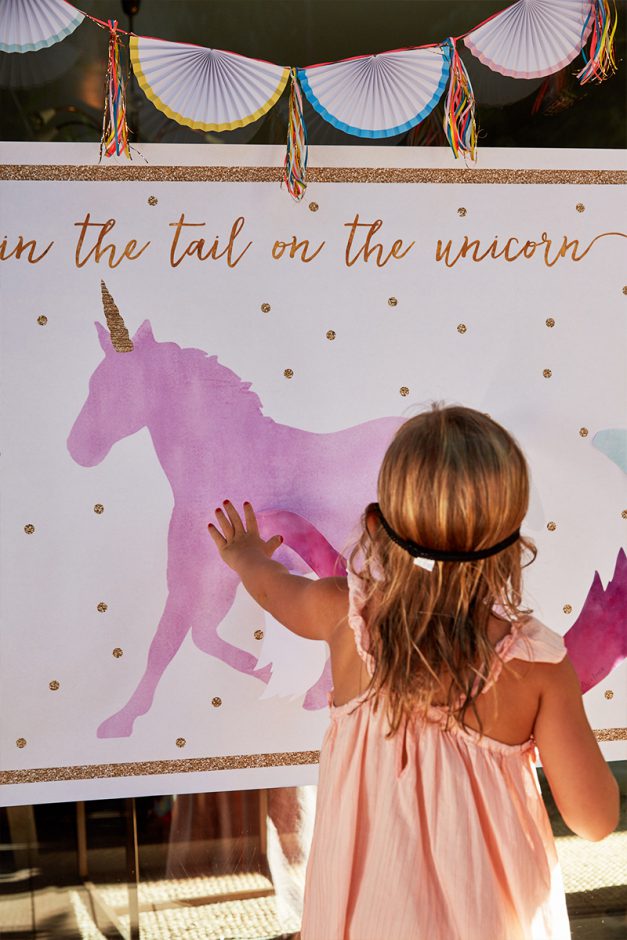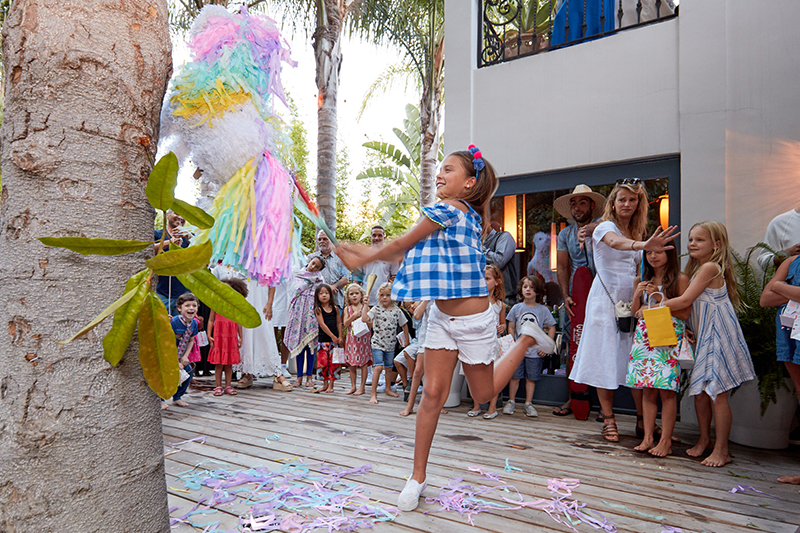 6. Cut back on extra candy. Since we went all out on the desserts, we decided to fill Haven's unicorn piñata with some non-candy alternatives too, like pencil toppers, temporary tattoos, stamps and silly putty. Kids love this stuff and their parents also appreciate a little less candy. We made sure to have extra toys so no kids went home empty-handed.
7. Be prepped for messes. Messes are bound to happen so it helps to be ready for them. I made sure to stock the party with plenty of wipes for quick and easy cleanup. We also had hand sanitizer on deck to help keep little hands germ-free.
Hosting can get hectic, so remember to slow down and have fun. It's your baby's birthday, but you made it through another year too! Kids grow up way too quickly so celebrate with them (while they'll still let you) and enjoy this special time with family and friends.
xo,
Jessica
What are your favorite party planning tips? Let us know in the comments and be sure to follow our Honest Party board on Pinterest! 
We aim to provide you with the most honest and credible information possible. This article was reviewed for accuracy by The Honest Team and was written based on trusted sources that are linked at the bottom of the article.
blog_review_statement