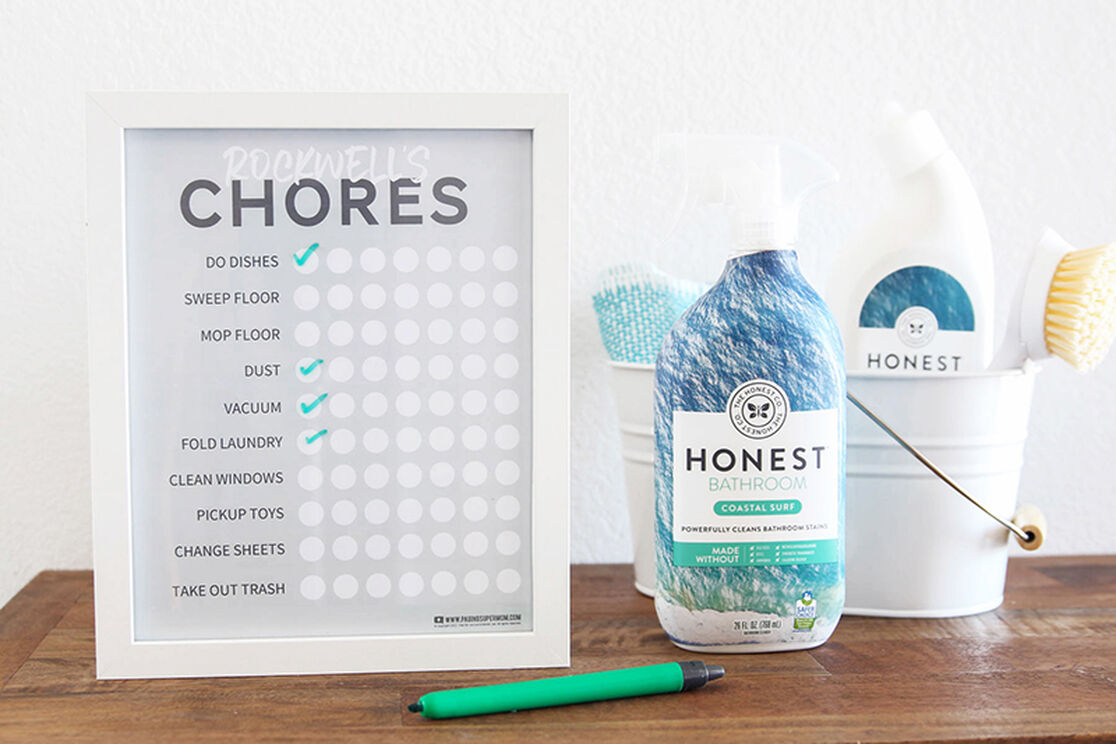 Cleaning with kids has never looked better. This free printable chore chart, courtesy of our friends at Paging Supermom, is fully customizable so it's perfect for the whole family. Download the chart below and be sure to check out our new collection of cleaning products!
It's important to teach your children both how to clean and why it's important to clean, but I also want my kids to be safe when cleaning. The idea of handing over cleaning products that contain who knows what is totally scary. That's why I love the Honest household cleaners — they've always listed the ingredients, even though they were not required to by law.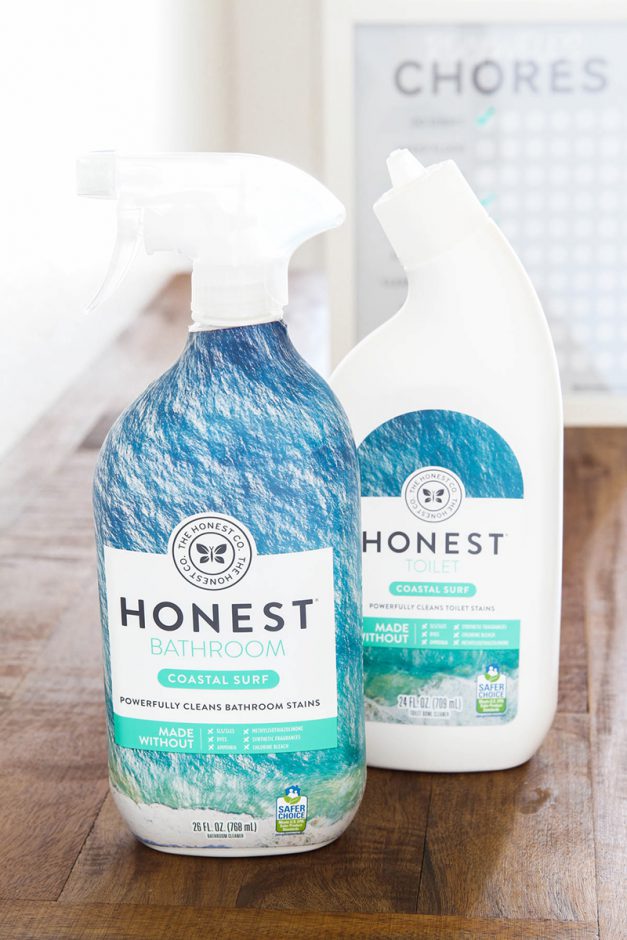 Like any mom, I want my children to grow up to be responsible, independent adults. When they're tiny little babies, crawling around in diapers, it's hard to imagine teaching them how to clean a toilet, but that day will come! I've actually been giving this subject quite a bit of thought lately as I've been reading a book called The Parenting Breakthrough. It's all about how to teach your kids truly important life skills — things like how to save money, work hard, and of course, CLEAN!
I particularly love the helpful tables included in the book that list what skills are appropriate to teach at which age — such a useful resource. My oldest is now 12, and boy do I wish I'd read this sooner!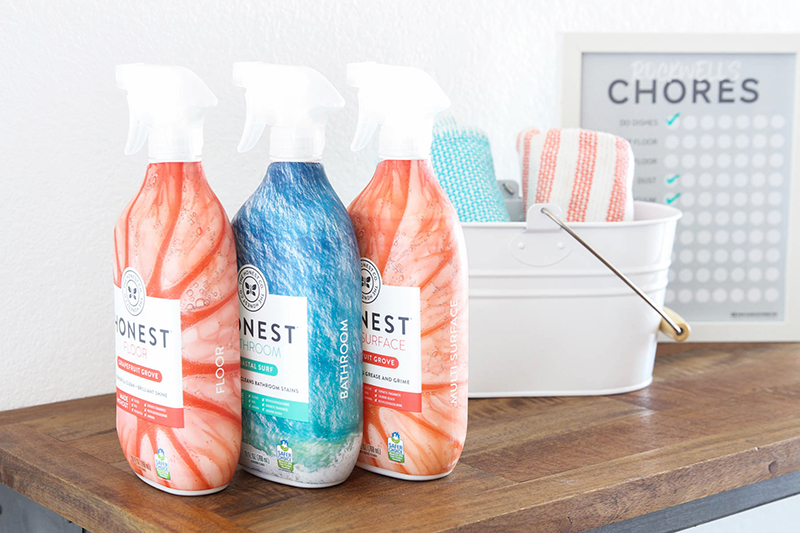 To help get organized, I've created this free printable chore chart (it comes in three colors!). I wanted it to be super useful to you, so I've made it editable using the free Adobe Reader software. You can even change the name at the top, so you can make a personalized list for each of your children. Make one for yourself too, if you like!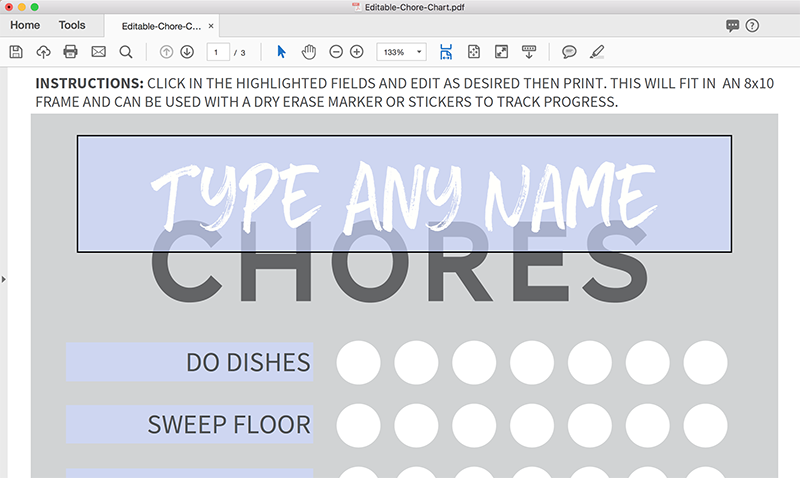 These chore charts are made to fit in an 8x10 frame so you can use a dry erase marker and re-use the chart week after week. Alternatively, you could laminate the chart or place it inside a clear sheet protector, and secure it to your fridge with a magnet. 
If you like this, you might also like my free printable Dry Erase Menu Board as well! XOXO
~Bettijo Hirschi, Paging Supermom