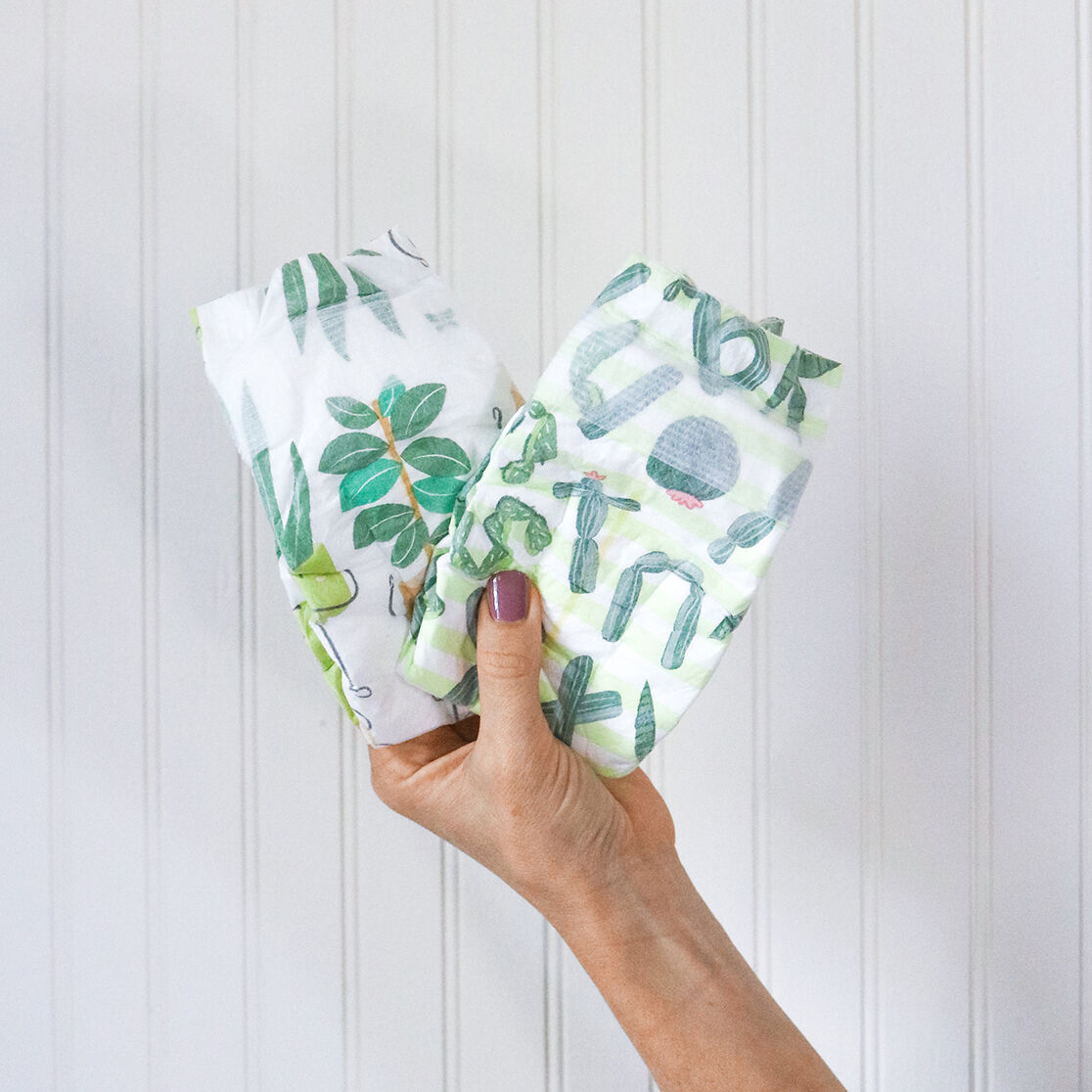 Ready to add a lil' more namaste to you + your babe's everyday? We've got some new, feel-good vibes blossoming here at Honest … starting with our latest diaper prints of the Szn! Get ready to deck your lil' babe with our new Plant Pose diaper print, featuring our Honest houseplant characters who're happy to share their mindful meditation tips + calming yoga poses. Cultivate some more green inspo with our C Is for Cactus diaper print that spells out extra-cuteness for your baby.
We think these newest prints are the most adorable eva, but our clean-conscious diapers also feature the high qualities you expect. They come complete with a wetness indicator (so you always know when it's time for a fresh pair) plus leak + blowout protection, and are made without latex, fragrances, parabens or chlorine processing. Additionally, they're designed with safe, plant-based materials, and are hypoallergenic, giving your babe's delicate tush a snug, dry, comfy fit.
To keep harvesting good vibes and intentions into your everyday practice, we created these plant-themed coloring pages inspired by our newest prints! Take a pause from your busy day and give you + babe a moment to flex your creative muscles with a lil' color.
Let's get coloring! Download our FREE coloring pages:
Plant Pose Coloring Page
Just click this link (or the image below) to download, print and play!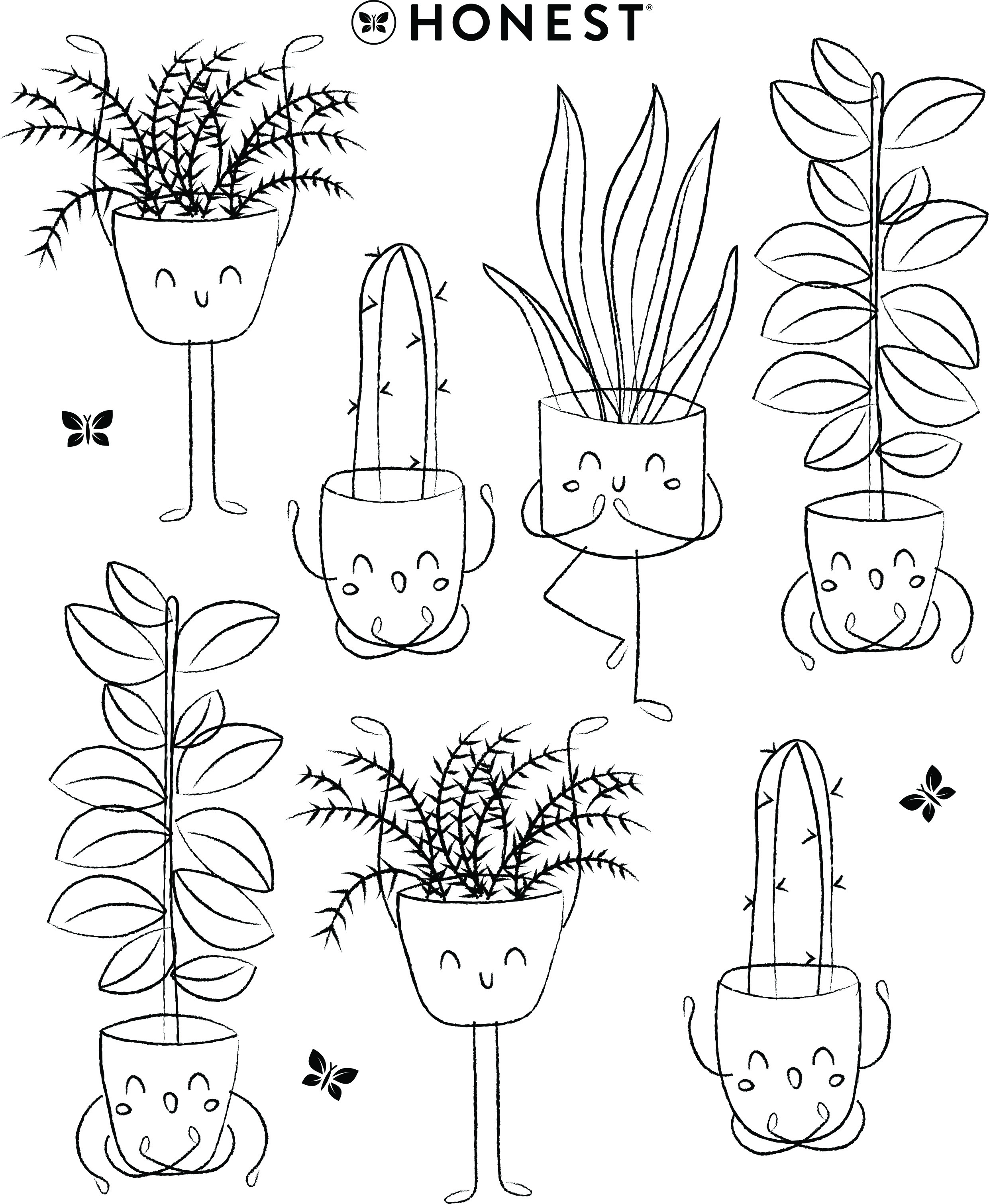 C Is for Cactus Coloring Page
Just click this link (or the image below) to download, print and play!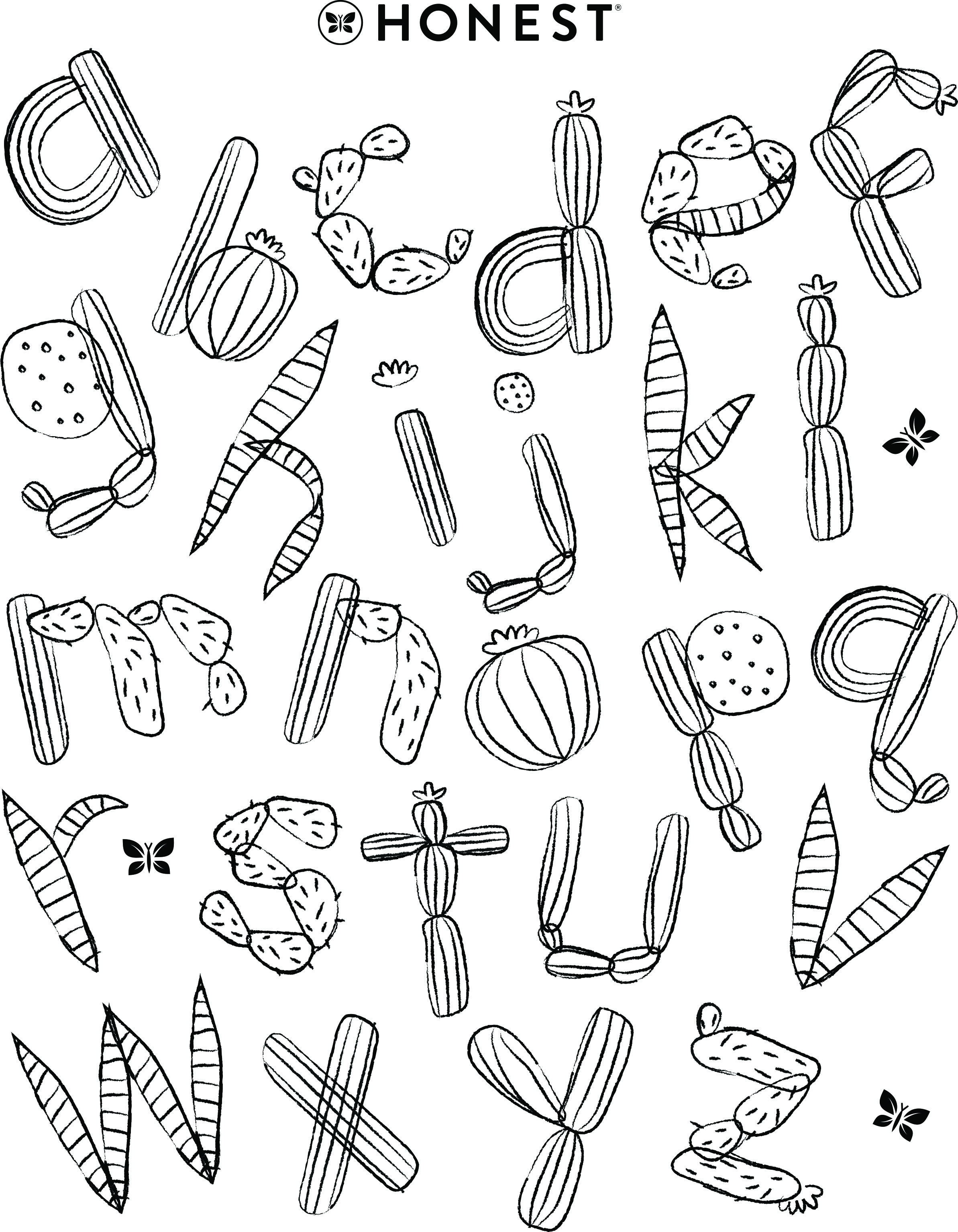 Check out the full Honest diaper print lineup. And if you're not already a subscriber, you may wanna get in on our parent-approved monthly Diapers + Wipes Subscription Box!
We aim to provide you with the most honest and credible information possible. This article was reviewed for accuracy by The Honest Team and was written based on trusted sources that are linked at the bottom of the article.
blog_review_statement