In celebration of our military service members and Honest's launch of free APO/FPO/DPO shipping for those serving abroad, we joined forces with Operation Shower to throw a special nautical-themed baby shower for forty U.S. Navy families in San Diego. All serving through the USS Ronald Reagan and USS Vinson, these parents and parents-to-be were treated to a day of fun surprises as a heartfelt thank you for their dedication, support, and sacrifice (the active duty members will soon depart for the Rim of the Pacific military exercise or a 9-month deployment).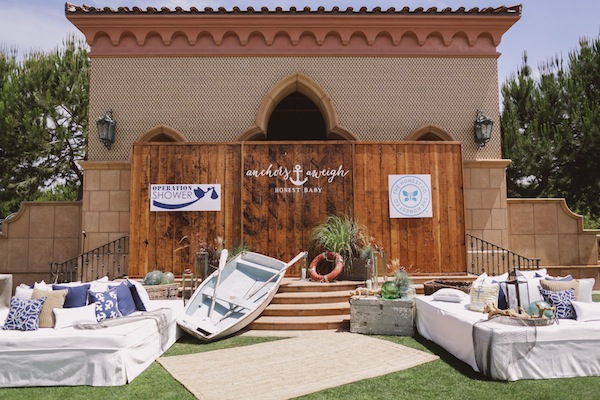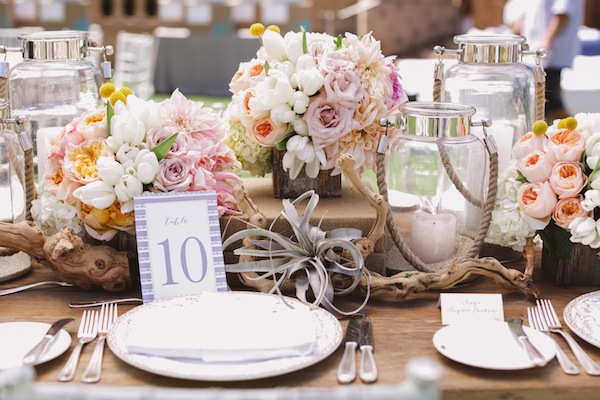 Operation Shower proved the perfect partner to help us carry out this mission — it's a non-profit organization dedicated to honoring military families by providing joyful baby showers to ease the stress of deployment.  Since its inception in 2007, Operation Shower has showered more than 2,000 military spouses for the Army, Navy, Air Force, Marines, Coast Guard, and National Guard.  We were very excited to be a part of such a celebration.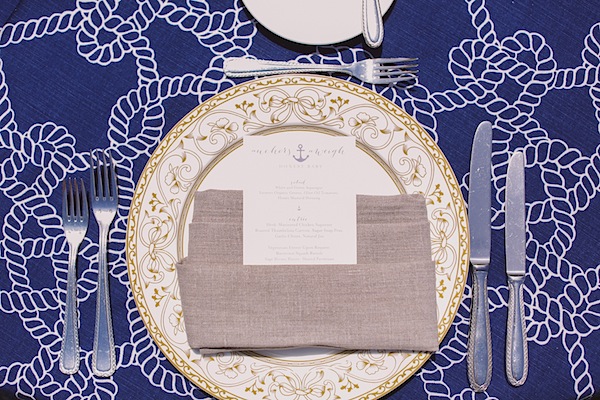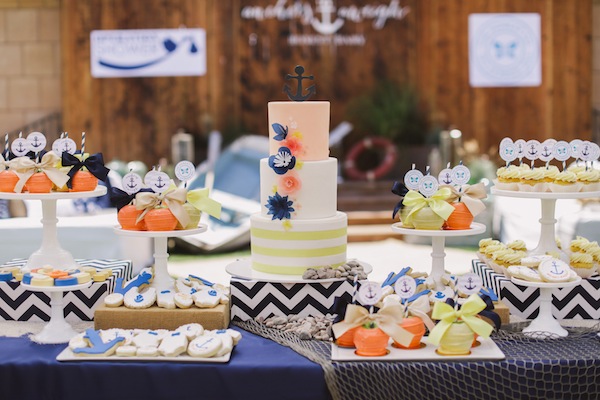 As custom with all Operation Shower events, each mom received a special "Shower In a Box" stuffed to the brim with new baby and family products. We were delighted to fill this box with our suite of Honest products, so each mom went home with a seven month supply of diapers and wipes, a baby carrier, an organic knit blanket, a wooden toy, a special onesie, laundry detergent, Healthy Child Healthy World, The Honest Life, vitamins (Pre-Natal, DHA, and Infant), and bath & body products (body oil, nipple balm, belly balm, shampoo + body wash, bubble bath, and sunscreen).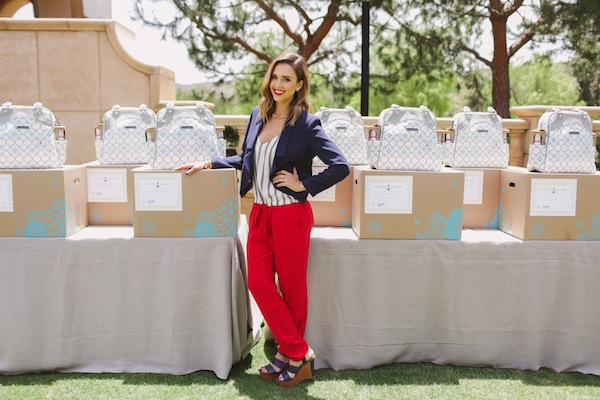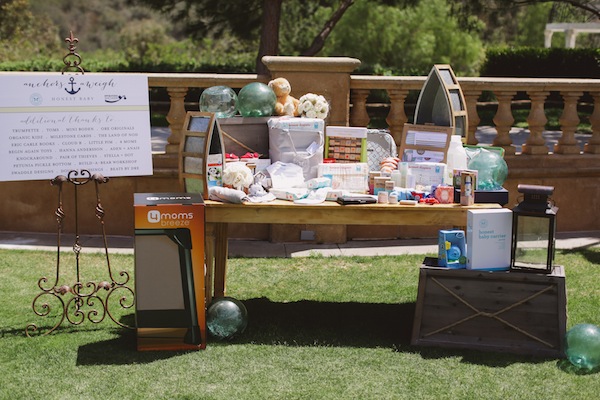 In addition to the Honest goodies, our friends at other companies wanted to join us in supporting our troops and made generous donations for mom and baby to complete their nursery wish list. The moms received the following gifts from our friends: a play yard from 4 Moms, learning toys from Land of Nod, baby shoes from TOMS, baby socks from Trumpette, clothing and sleep sacks from Mini Boden, organization and grooming kits from ORE Originals, bottles from Organic Kidz, a pack from Milestone Cards, a book from Eric Carle, a toy from Cloud B, a 3-pack language learning set from Little Pim, a bath time toy from Begin Again Toys, pajamas from Hanna Andersson, a lovie blanket from Aden + Anais, jewelry from Stella + Dot, a diaper bag from Petunia Pickle Bottom, a plush bear from Build-a-Bear, a bib from Swaddle Designs, and nursing pillows from Double Blessings.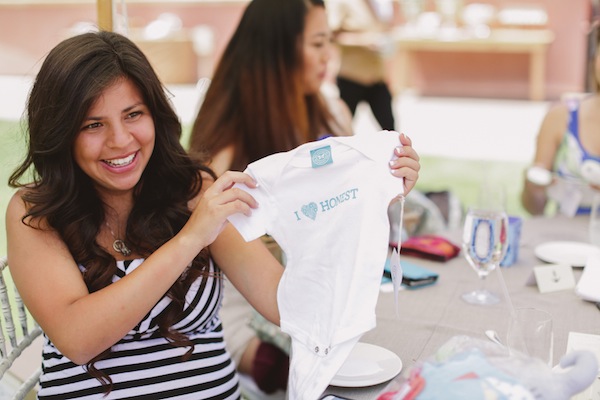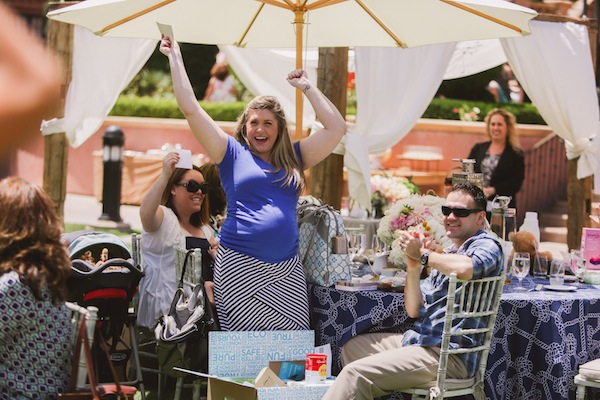 The shower, held in a beautiful outdoor setting, featured nautical elements throughout thanks to Details Details and Bloom Box Designs. From a three-tier cake with anchors to vintage hurricane lamps to custom made wooden boats, we wanted to provide a unique, memorable moment for military families who sacrifice so much for the rest of us through their Naval service. In addition to special décor, each guest was invited to take pictures in a photo-booth, dine on a three-course meal, and then join a book-signing session with Jessica to get their personalized version of The Honest Life.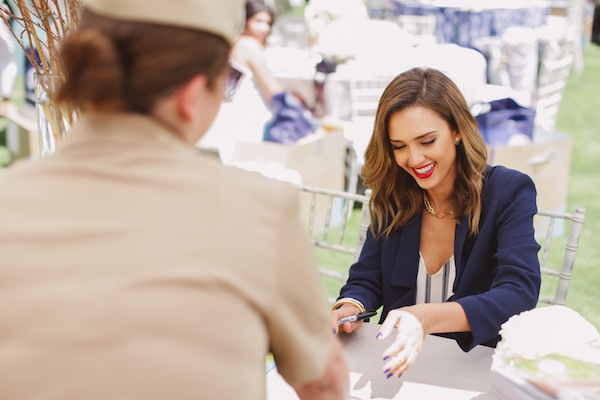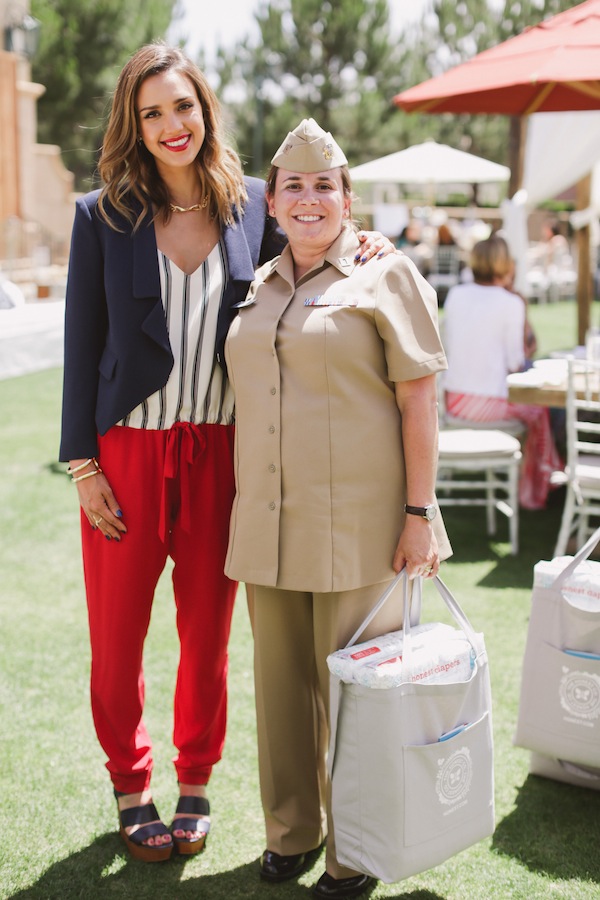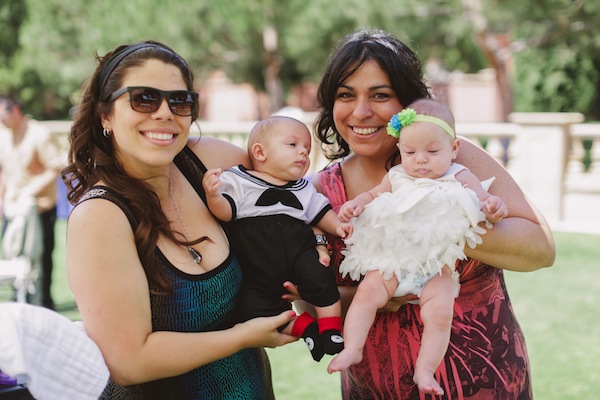 And not to forget the special dads who were in attendance, Honest created a special dad bag with gifts for the new papas-to-be. Each dad received headphones from Beats by Dre, socks from Pair of Thieves, sunglasses from Knockaround, and, of course, Honest wipes and sunscreen.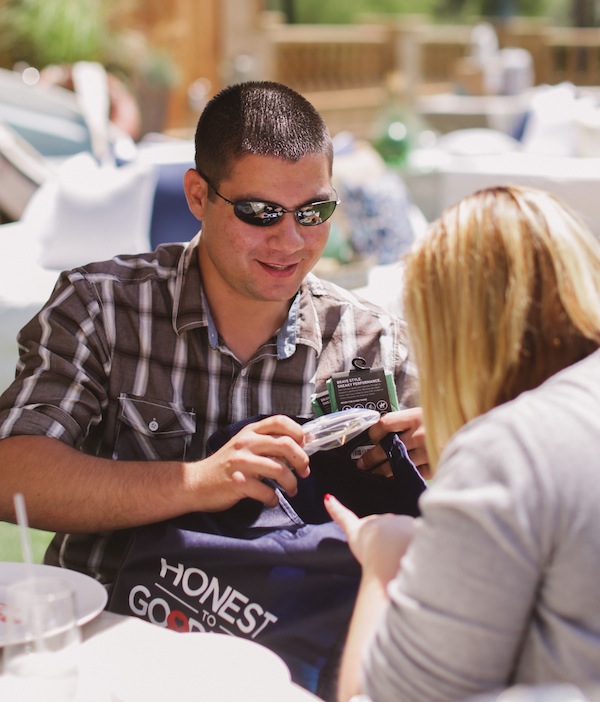 It meant so much to our company to do this, especially our co-founder Jessica Alba. Jessica's father served in the Air Force when she was young, so she understands the pressures placed on military families. "Growing up in a military family, I saw first-hand how tough deployment is on families and the time apart is never easy for either party involved," shares Jessica. "I am so thrilled to join Operation Shower to reward these brave men and women as a small token of The Honest Company's appreciation for their service and their sacrifices to help protect our country."
[caption id="attachment_10642" align="alignnone" width="600"]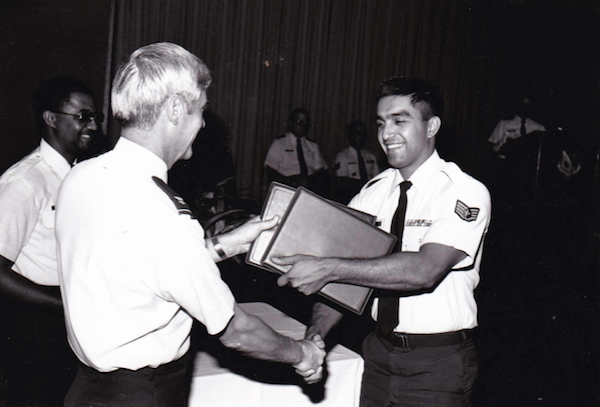 Jessica's Dad receiving the Air Force NCO leadership and management award.[/caption]
To learn more about Operation Shower and why Jessica and Honest avidly support their give-back mission, watch this great video. We can't thank our service men and women — and the families that make it possible — enough! Images by Brandon Kidd Photography.