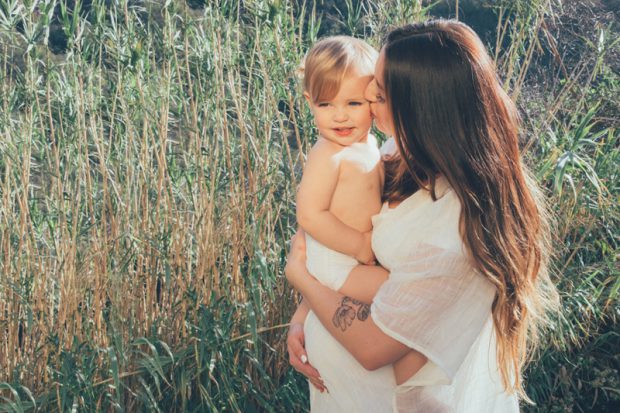 At Honest, we're committed to creating a better world for our children and yours. And this means ever exploring to avoid chemicals of concern and working to maximize our use of renewable resources — from plant-derived ingredients to the amount of recycled material in our packaging. As we celebrate Earth Day, we're proud to highlight the efforts we make every day to create clean, safe products for families and for Mother Earth.
Organic
From our non-GMO Organic Infant Formula to our array of organic balms and oils, Honest organic products and ingredients are certified to meet strict standards set by the U.S. Department of Agriculture (USDA) National Organic Program. We source our premium organic ingredients from trusted farms that employ sustainable agricultural practices and do not use synthetic pesticides, insecticides, sewer sludge fertilizers, or artificial antibiotics. Organic farmers are focused on preserving the environment for future generations by using farming techniques that preserve soil nutrients, protect wildlife, promote biodiversity, and improve and maintain native ecosystems. [Source: USDA]
Safer Choice
Our cleaning products utilize a powerful combination of plant-derived surfactants and food-grade preservatives for an Honest clean that's safe for you and your family. To earn this certification, products must pass EPA's stringent review of ingredients, performance, pH and packaging. The ingredients in our Safer Choice cleaning products meet strict safety criteria for both human health and impact on the environment, including carcinogenicity, reproductive/developmental toxicity, toxicity to aquatic life and persistence in the environment. Honest products that have earned the Safer Choice label include our Multi-Surface Cleaner, Baby Multi-Surface Cleaner, Laundry Detergent, Baby Laundry Detergent, Dish Soap, Baby Dish Soap, Dishwasher Detergent, Rinse Aid, Floor Cleaner, Glass & Window Cleaner, Bathroom Cleaner, and Toilet Cleaner.
[Source: EPA]
Biobased
Our certified Biobased products use ingredients that are derived from plants and other renewable agricultural, marine, and forestry materials. Biobased products provide an alternative to conventional petroleum-derived products and are certified to meet or exceed standards set by the U.S. Department of Agriculture (USDA). Use of biobased products reduces our nation's reliance on petroleum, increases the use of renewable agricultural resources, and contributes to minimizing adverse environmental and health impacts. Honest certified Biobased products include our Fruit & Veggie Wash, Multi-Surface Cleaner, Baby Multi-Surface Cleaner, Laundry Detergent, Baby Laundry Detergent, Dish Soap, Baby Dish Soap, Dishwasher Detergent, Rinse Aid, Floor Cleaner, Glass & Window Cleaner, and Bathroom Cleaner. [Source: USDA]