In celebration of our Spring Diaper Collection, we decided to get social and give back. With your help, we donated 1.2 MILLION diapers —  our single largest diaper donation to date! Read more about this spring giving campaign, and our ongoing mission to grow healthy and safe families.
A report by the White House states that today, 1 in 3 American families doesn't have the diapers they need to keep their babies healthy and happy. Though the President's budget is calling for a $10 million investment to test effective ways to get diapers to families in need, the White House has also asked private and nonprofit leaders to explore innovative ways to address the issue. In March 2016, Honest proudly partnered with the White House to raise awareness for diaper issues facing families in need.
With a goal of donating 1 million diapers over the month of March, each week we featured a different city on Honest social channels and committed to donating 1 pack of diapers across select cities for every reaction, like, comment, or share (up to 1 million diapers total).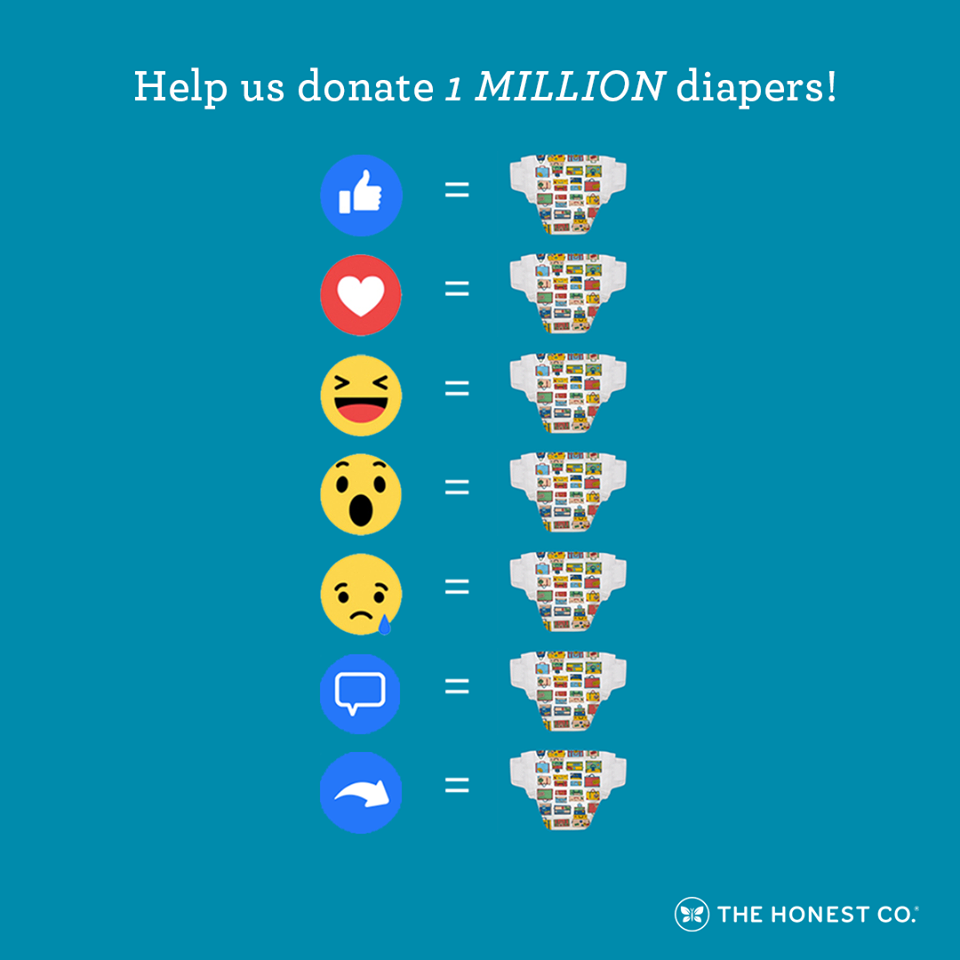 In conjunction with the White House #DiaperGap campaign, we began our journey in Washington DC (and the greater NYC area), continued onto Chicago, then made a stop in our hometown, Los Angeles. Because of you, we reached our goal of donating 1 million diapers early (merci!) — so before wrapping up our journey in Dallas, we raised our goal to 1.2 million diapers. And with your help, we reached it!
Internal support played a major role in this month of gifting, as well. Employees from our Los Angeles Headquarters hand delivered diapers and essentials to families served by the Children's Hospital Los Angeles in support of their inaugural #MakeMarchMatter campaign. Christopher Gavigan, our Co-Founder and Chief Products Officer, joined us as we personally stuffed and delivered over 100 gift bags to families at CHLA. In honor of our Dallas stop, Honest Austin also got in on the fun by gifting to families served by Ronald McDonald House Charities of Central Texas.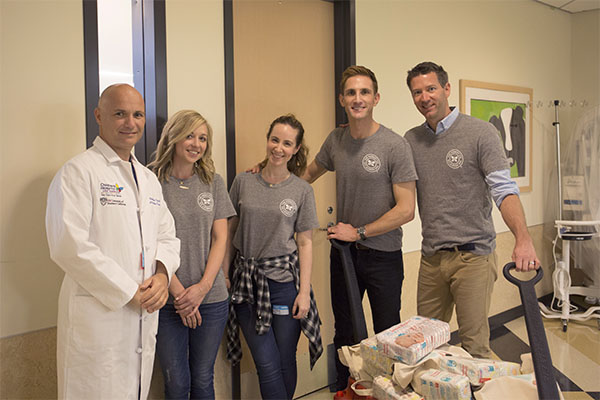 Thank you for helping Honest donate 1.2 MILLION diapers to our nonprofit partners listed below, serving families in need across the country!
Washington DC
BabyLove DC
Ronald McDonald House Charities of Greater Washington, DC
Greater New York City
Little Essentials
NYC Mammas Give Back, Inc.
Ronald McDonald House of Long Island
Ronald McDonald House of New York
Chicago
Share Our Spare
Almost Home Kids
Los Angeles
Baby2Baby
Ronald McDonald House Charities of Southern California
Children's Hospital Los Angeles
Dallas
Hope Supply Co.
Ronald McDonald House of Dallas
Ronald McDonald House Charities of Central Texas