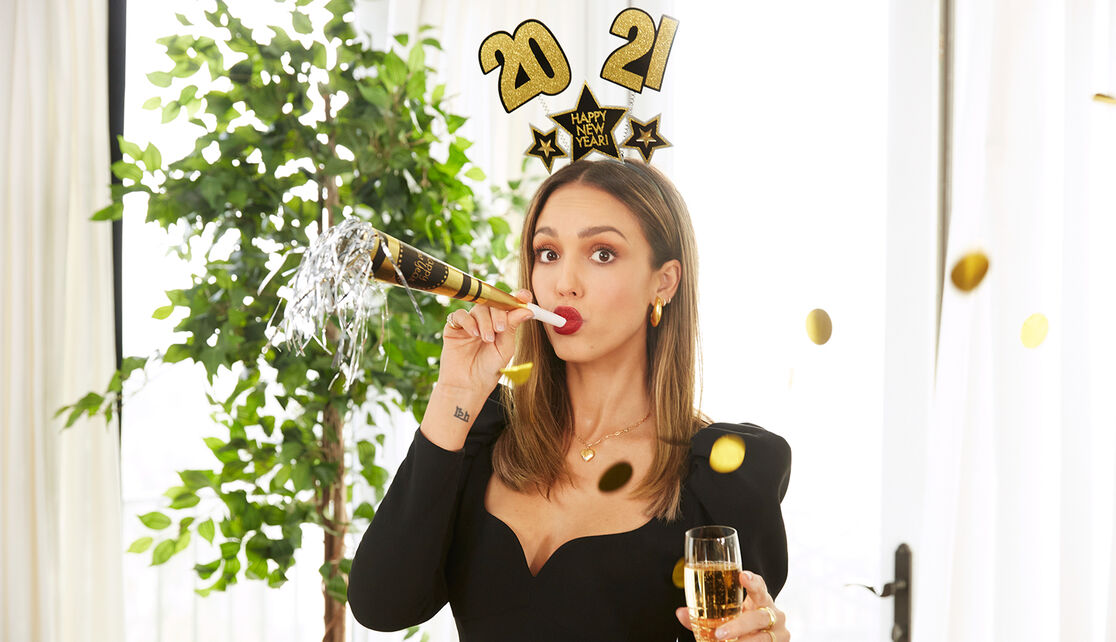 Celebrate the New Year with Jessica
Let's face it, this year has been rough. But if we can make it through 2020, we can make it through anything. Just because NYE parties are canceled, that doesn't mean that glam, fun and sparkle have to be. Although our NYE soiree's will look a little different this year, do what makes you look and feel your best. Out with the old, in with the new…am-I-right?! I'll be celebrating with my BFF's via Zoom this year, so it's all about the little details to make my look extra special for the virtual festivities. Check out some of my go-to tips for easy NYE glam below. Cheers to good things to come in 2021!
Glam: All about the eyes and lips!
Make 'em pop! Since you'll be on screen, opt for a dramatic eye or bold lip. We love a fierce red lip for the holidays, especially to ring in the new year. Our top three Honest Beauty NYE must-haves include: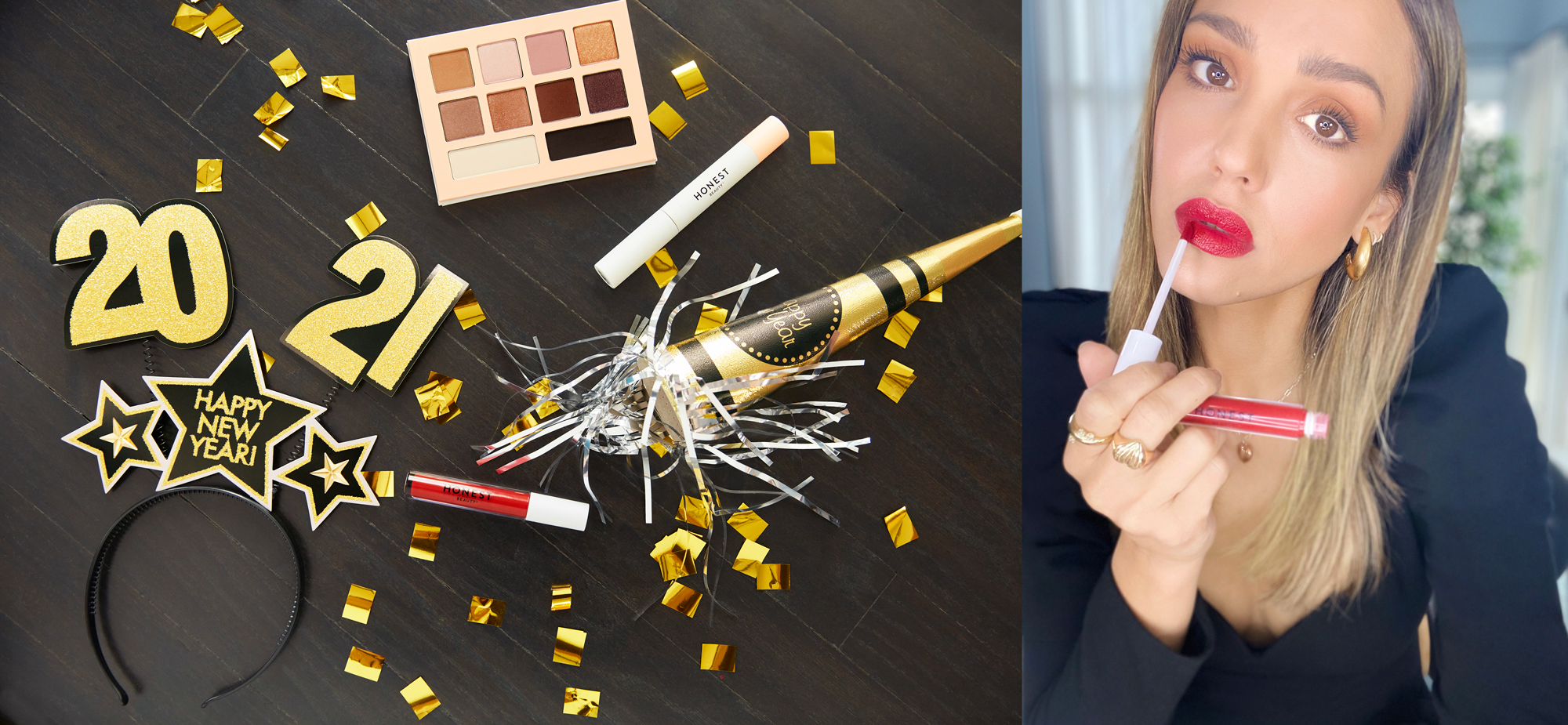 Bling Bling!
If there was ever a time to wear a statement piece, it's now! Have fun with your jewelry and get playful with chunky gold pieces, or a fun vintage cocktail ring.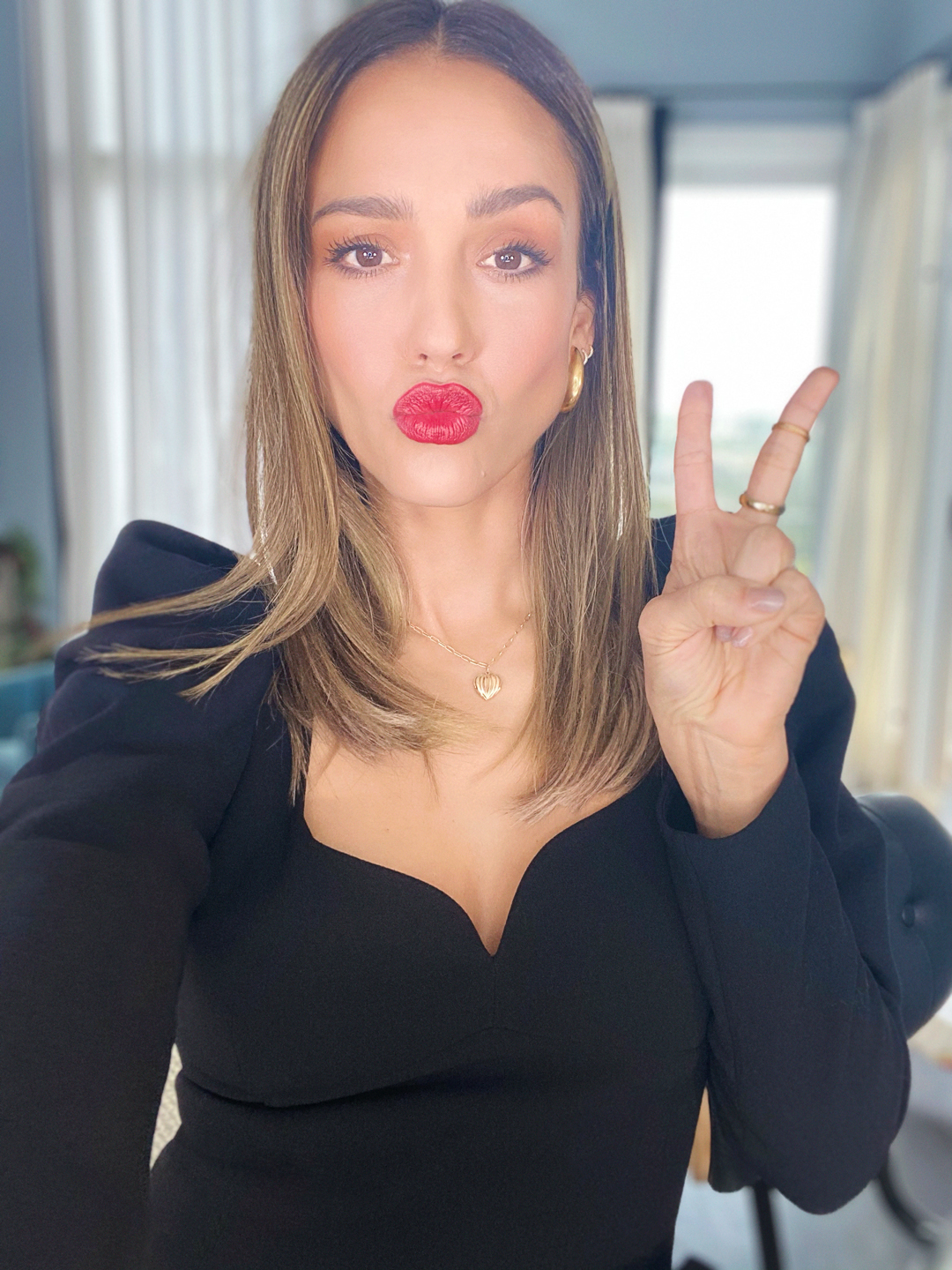 Dress it up (and break it down)!
It's all about the neckline while on Zoom since the camera will focus on the shoulders and up. Feeling wild? Throw it back to the 80's with some shoulder pads. Or, chose something with a fun neckline. I love this dress because it has a little bit of both. If you're all about that TikTok life like I am, make sure you have a full look from head to toe.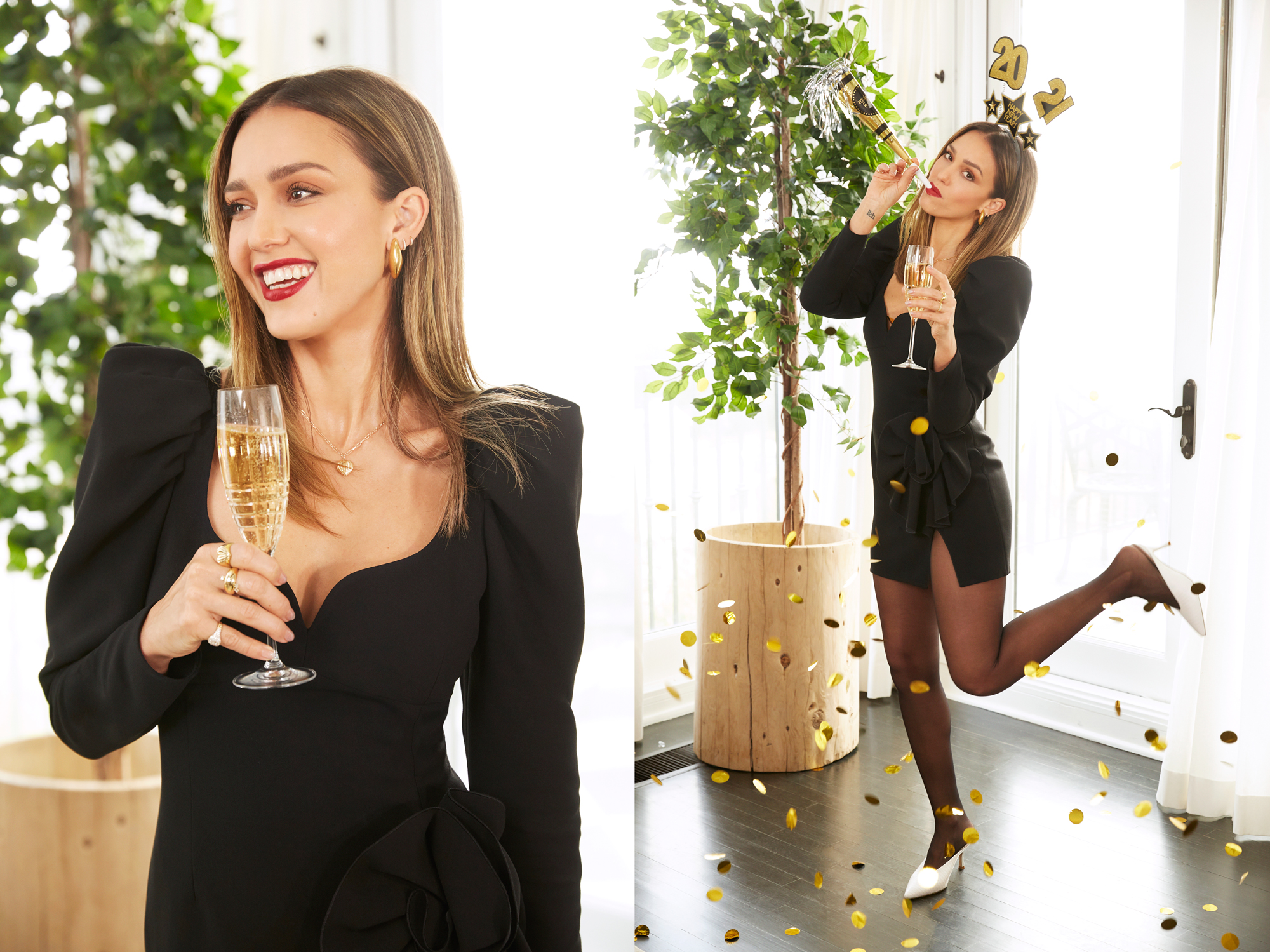 Bring the 2021 vibes!
It's all about the ambiance. These will be your first moments of the new year so make 'em count. I picked up some silly party décor…I have never met a party hat that I didn't love. Blast your fave tunes, light some votive candles to bring the #vibez, pop some bubbly of your choice (champs or cider) and throw confetti. 2020 is OVER, there's a lot to celebrate – we made it y'all!
We aim to provide you with the most honest and credible information possible. This article was reviewed for accuracy by The Honest Team and was written based on trusted sources that are linked at the bottom of the article.
blog_review_statement