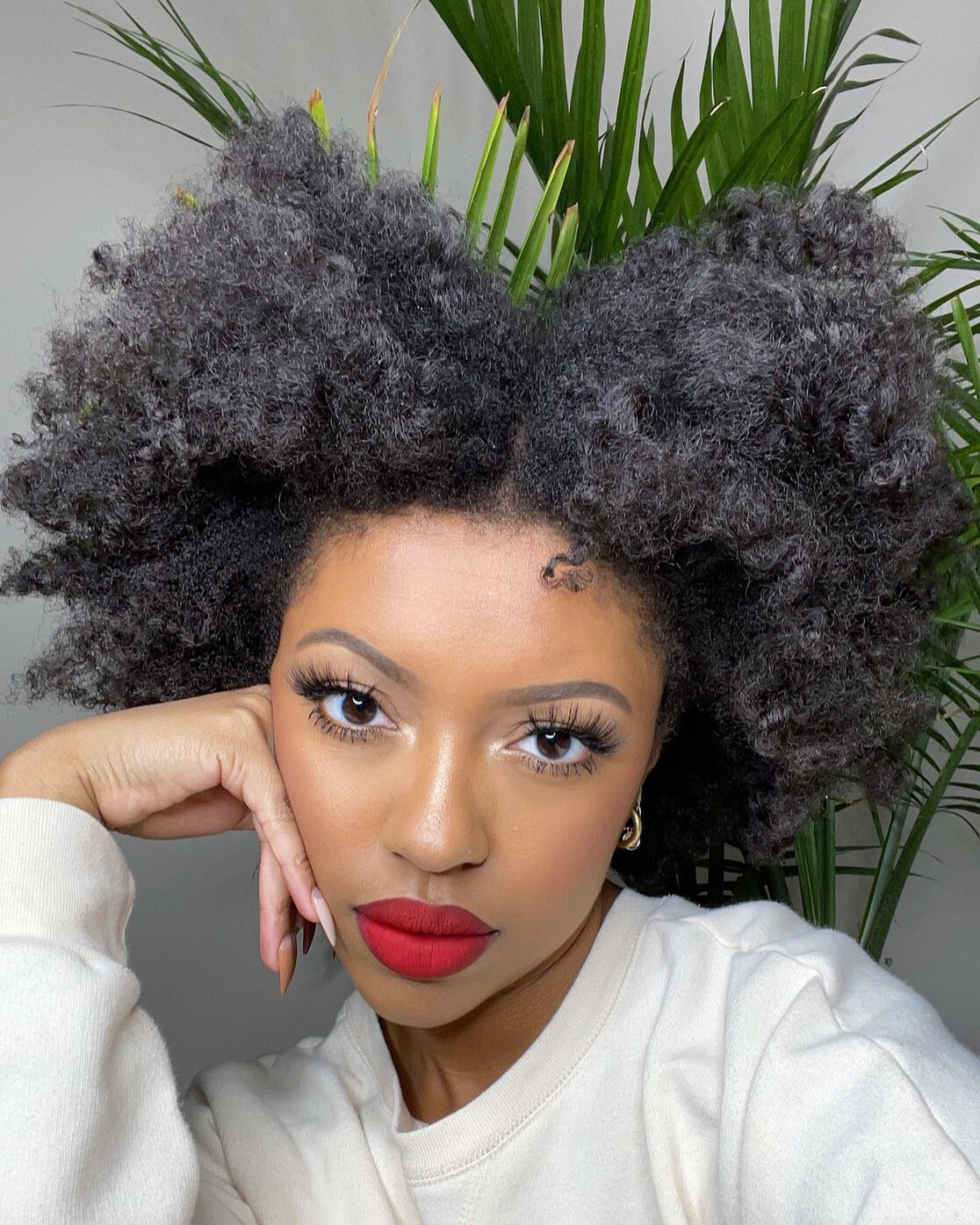 Image shared by @tayloranise
Valentine's Day is the day of love, be it the romantic kind for your partner, platonic love for a friend, or self-love. It's a day to celebrate love in all its colors and forms. Whether you're in a committed relationship, married, hopelessly enamored with someone new, or happily single, celebrating Valentine's Day is simply a must.
Why, you ask? Put simply, dressing up and enjoying Valentine's Day not only helps you feel good, it gives you a chance to be grateful for and celebrate all the love in your life you've received over the last year. If you're also thinking about good Valentine's Day gifts, we've got you covered.
Since red is known as the color of love and passion it's an obvious color choice for all things Valentine's Day. Another perfect color palette is pink. We say palette because pink works well in-almost-all of its shades and forms. Red, think fiery, passionate love, and pink think soft, sweet love.
Below are a few of our fave valentine's day makeup looks, along with some suggested outfit ideas.
Fabulous, Timeless Valentine's Day Makeup Ideas
Bold Lips
One of the best and easiest ways to change your entire look, bold lips show off passion. Colors of red, maroon, and crimson are some of the boldest shades many love to rock on Valentine's day. You can pair bold lips with light or nude eyes, accentuated with a simple winged eyeliner. Keep the rest of your face muted to allow your lips to snag all the attention. You could even choose colors like purple and hot pink for your bold lip.
Step It Up: Pair your bold lip makeup look with a classic black, white, or nude colored dress. Complete your look with simple black or red heels. Your lips are the featured attraction!
Bold Eyes
Bold eyes can transform a casual makeup look to full on glam. Start by curling and coating your lashes with mascara, or try lash extensions. The goal is thick, fluttery lashes that make a statement. Line your eyes with a fine sweep of liner for a simple, yet brazen look.
You can also try a colored eyeliner like purple or pink for a bright pop of color. If you want to ramp it up a notch, cover the liner with the same color glitter! If glitter isn't really your fave, you could go with a gold or silver shimmer to create a statement. As always, pair your bold eye makeup look with a nude or brown shade of lipstick, and let your eyes do the talking.
Step It Up: Choose a solid color dress in the same shade as your eyes to take this look the extra mile. Using pink or purple liners? Wear a dress in hot pink or a shimmery shade purple. If you go with thick lashes and dark eyeliner, or a gold and silver shimmer, why not wear a contrasting deep red slip dress? We guarantee you will not go unnoticed.
Smokey Eyes
Considered a makeup classic, a smokey eye will simply never go out of style. This eye makeup can instantly make you look both sultry and classy all at the same time. Use a bronze or champagne color as the perfect base for your smokey-eye Valentine's Day makeup look. You can pair it with a bold red lip or a muted mauve or nude color.
Step It Up: Let's be real, a smokey eye can make any outfit look fancy. Go with simple and try a plain black or red dress, paired with your strappy heels of choice. Complete the look with an eye-catching necklace or statement earrings.
Blushing Pinks
When red is not the color for you, try pink instead. Create an ombre eye look with shades of pink, or create a shimmery halo effect using pinks and golds or silvers. You can pair the eye makeup with a lip shade of your choice. We recommend any hue of pink, from the palest of the pale to the brightest of the bright, matte or glossy. No matter which shade of pink you choose, make sure to top it off with a dab of cream blush to tie the look together.
Step It Up: If you are sporting shades of pink, why not pair the look with a light pink dress in chiffon or silk for a soft and romantic look. If a Barbie-esque look is more your jam, go with a hot pink strap dress and go all in with the pink accessories.
No-Makeup Makeup
Find yourself leaning more towards the low key end of the spectrum? You're not alone. If there's one makeup style that's loved by everyone, it's the "no-makeup" makeup look. You can achieve it by using neutral shades and smudged brown eyeliner, paired with a nude shade of lipstick. Curl your lashes and use a natural eyebrow pencil or gel on your brows for the finishing touches.
Step It Up: Honestly, outfit choices for this makeup look are endless. If your Valentine's Day is going to be super casual, we recommend going with sexy jeans and a cute shoulderless top. You can complete the look with layered necklaces.
Glitter
We'll give this one an honorable mention because not everyone loves glitter. However, glitter is a must-have if the goal is to create a look that commands attention. There are countless ways to incorporate it into your eye makeup, from a cut-crease covered in glitter, to a halo effect, to a glitter liner.
Really the possibilities are endless and swoon-worthy. Assuming of course, you love glitter. If you don't, you might feel more like your fifth grade art box just exploded.
Ultimately, your Valentine's makeup look can be anything you want it to be. Whatever style you go for, just remember to be unapologetically you. After all, that's why people love you in the first place!
Sources:
https://www.cosmopolitan.com/style-beauty/beauty/g8528184/valentines-day-makeup-ideas/
https://www.goodhousekeeping.com/beauty/makeup/g3194/valentines-day-makeup-ideas/
https://www.marieclaire.com/beauty/makeup/g15395686/valentines-day-makeup-ideas-tutorials/
https://www.patternindy.com/makeup-and-outfit-inspiration-valentines-day-edition/