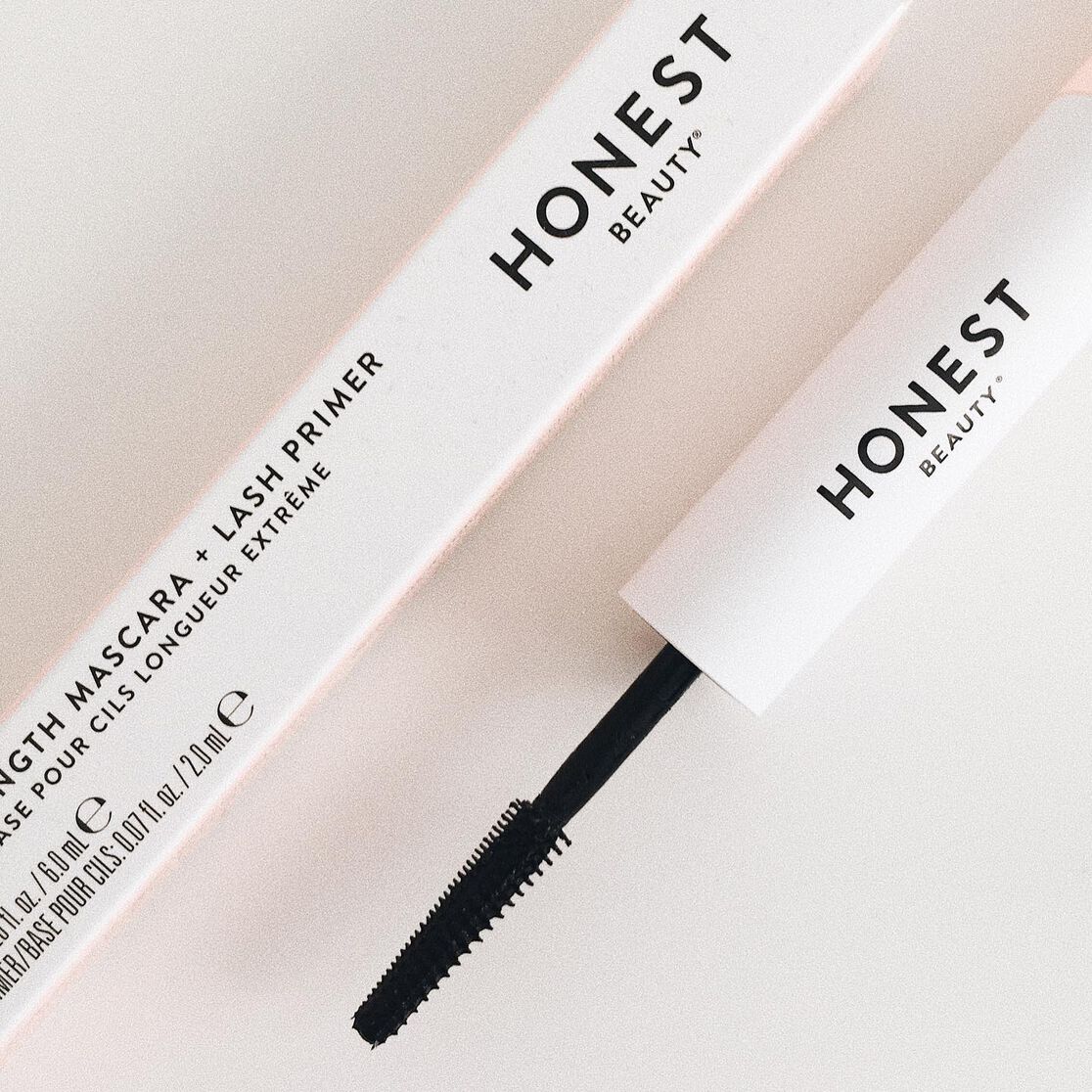 There are no hard and fast rules as to how many products a gal can stash in her makeup arsenal. Even if there were, eyelash primer should still be a no brainer! Eyelash primers deserve just as much spotlight as the other must-have beauty products, like your favorite mascara and eyeliner. Think of your mascara primer like underwear for the eyelashes - a quick coat of mascara primer gives your lashes major lift. Find a really good primer, and it's like finding that perfect pair of undies that don't creep, shift, or bulge beneath your clothing. Otherwise, those undies could make life in public wildly uncomfortable! While skipping the eyelash primer might not cause major discomfort, it does affect how awesome your lashes look. Since we all want awesome lashes, learning how to use mascara primer is an essential life skill. Or at least it should be. Find out why the makeup artist or beauty guru on your Instagram feed is already raving about eyelash primers!
What is Mascara Primer Anyway?
Mascara primer tubes look a lot like regular mascara tubes. They are often white in color to indicate they aren't quite the same thing, but occasionally some brands will use a black or colored tube. However, the good stuff on the inside is always white and it's applied with a regular mascara brush. Yes, you look like you are blinking away snow from your lashes once you apply it, but don't worry, it's only a first step. After you've applied your primer, you cover it with your normal go-to mascara anyway, so all the snow disappears.
Why Bother with Mascara Primer?
Well, if you're a fan of thick, lush lashes but don't have the time or the inclination to apply falsies, and it's not in the budget to get lash extensions, mascara primer is a great happy medium to achieve fuller lashes. Because let's be real here, eyelash extensions are not cheap! Yes, you could just apply your mascara as usual and skip the primer, but the result won't be nearly as dramatic. By prepping your lashes with eyelash primers, you're coating even the tiniest of lashes with keratin, which helps create a bold, full look once you apply your mascara over the top. It also serves to keep your lashes from clumping together and will lengthen and volumize them.
The result is that you'll have fuller, darker, longer-looking lashes with a few simple strokes from your magic mascara wand, instead of fighting a war with falsies and eyelash glue. You also won't have to worry about getting touch-ups every few weeks for lash extensions. And as totally a side bonus, your natural lashes will get stronger and healthier. This is because most mascara primer ingredient formulas also have goodies added to their product to help condition and nourish your lashes and keep them in their best shape.
In a nutshell, your mascara primer is helpful for:
Preps. Creates a silky, smooth texture for more intense lay down of mascara.
Volumizes. Builds drama and fullness for maximum impact.
Lengthens. Layers up for lush, sky-high length.
Boosts staying power. Holds pigment in place for extended wear and intense color.
Conditions. Adds extra hydration for happy, healthy lashes (swipe on while you sleep for an extra conditioning).
How to Use Mascara Primer
Though it's relatively easy to apply primer, our tips below can help you get the most out of your efforts so that your lashes are primed and ready for the big time.
Step 1: Curl That Fringe
It's always best to do your curling on your bare lashes before adding any product to your lashes, simply because it keeps your eyelash curler free of gunk and potential germs. It's also a good idea to invest in an eyelash curler that you really love. You don't want one that is too cheap and accidentally plucks out your lashes or pinches your eye. When curling, make sure you start at the base of your lashes, where your lash line is, and work your way outward to the tips, and avoid pulling too hard. You wouldn't want unsightly naked sections along your lids when you're trying to glam up your fringe.
Step 2: Apply Your Primer
Remember that primer is applied just like mascara, using a wand applicator. On your bare lashes, make sure you coat all surfaces of each and every lash from root to tip. This is what your mascara will be sticking to once you're ready to apply it, so you want to create a good canvas for your mascara.
Step 3: Let Your Primer Dry
Okay, so there are some conflicting opinions on whether you should allow mascara primer to fully dry before applying mascara, or if you should start applying mascara while the primer is still a bit damp. The damp camp holds that if you let your primer dry too much, it makes it harder to apply mascara and the end result comes out clumpy. Kind of makes sense. However, some believe you should wait at least 30 seconds to allow the primer to fully dry before attempting to coat the lashes with mascara. We recommend you try both ways and see which one works best for you. Primer ideally helps to delineate each lash so that you can cover them fully with mascara and get the most dramatic look possible.
Step 4: Apply Your Mascara
Shoot for topping your lashes with one coat of mascara to start, as you don't want to risk making them look clumpy. To avoid clumps, wiggle your applicator through your lashes. Once you have your first coat on, you can assess your results and decide if you need another coat or if you need to start your mascara application over completely. If you let your primer dry too long and your mascara now looks clumped and not particularly pretty, try removing your primer and mascara and starting again fresh. This time apply the mascara while your primer is still a bit damp and see if you achieve better results.
Step 5: Assess Your Peepers
If you're wearing primer and mascara for a low-key daytime look, one coat of mascara on top may be the winner. However, if you're glamming it up for a night on the town, maybe trying out the cat eye makeup look, you might want to add a second coat for extra impact. Heck, you could even go with a third coat and get really wild for dramatic length. It all depends on the look you're going for, so if you're happy with what's going on, or you want to learn how to apply eyeshadow to make an even larger impact, you do you, boo!
Step 6: Prime Your Lower Lashes
Putting primer on your lower lashes is not required, but if you want to increase the wow factor, it's a great way to do it. Lower lashes especially often have tiny, baby hairs that are hard to make pop using just mascara. Applying primer can help you coat those minute hairs so that when you apply your mascara, they really stand out.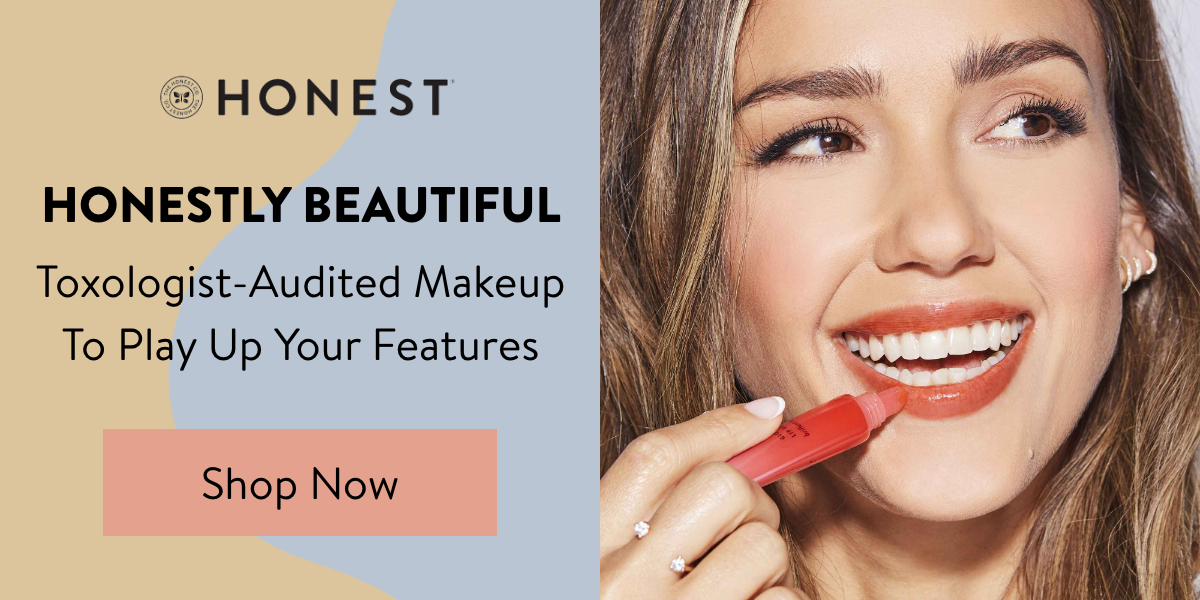 Tips for Keeping Your Lashes Healthy
While adding primer and mascara are great ways to boost your lash profile, it's also a good idea to practice good habits in caring for your lashes. It's just like taking care of your face or your hair. The healthier your lashes are, the more effective products like mascara primer will be.
Eat a Healthy Diet
Proteins and vitamins are cornerstones for all health, including the health, beauty and vitality of your lashes. For extra luscious fringe, make sure you're eating plenty of whole foods, especially ones like fish and eggs.
Try Green Tea
Green tea has lots of goodies in it, but flavonoids are especially helpful for your eyelashes. We recommend dipping a cotton pad in plain green tea and use it to help clean the lash follicles and stimulate the growth cycle.
Consider a Lash Serum
Lash growth serum doesn't work for everyone, so consider it carefully before you try one. Sometimes they can cause irritation to the eyes, especially if you have particularly sensitive eyes. However, if serums don't bother you and you're willing to be patient, they can be a great way to nourish and thicken your lashes, making them an excellent candidate for your favorite mascara and primer. Or you can try using a natural serum like coconut oil. Because of coconut oil's fatty acids, it's great for strengthening wimpy lashes. To give your eyelashes a break from mascara, try our Honest serum-infused Lash Tint.
Brush Your Lashes
Just like brushing your hair or dry brushing your body, you can brush your lashes to help distribute natural oils through your lashes to keep them strong and nourished and stimulate new lash growth.
Toss Old Mascara
If your mascara is older than three months, it's got to go. Otherwise, you run the risk of getting your lashes infected with bacteria and possibly drying your lashes out, making them brittle and frail. Tossing out the old mascara also prevents you from getting an eye infection.
Avoid Sleeping in Mascara
Your mom always told you to wash your face before bed and it's especially necessary if you're wearing makeup! Sleeping in mascara could cause you to lose some eyelashes because they get stiff and even break. As great as mascara is for keeping your lashes voluminous throughout the day, wiping away that favorite mascara of yours before heading to bed will give your natural lash the rest it needs from eye makeup.
Remove Mascara Gently
It's important when removing mascara that you do it gently, without harsh or abrasive soaps and excessive pressure. Use a cotton pad and soak it in a gentle makeup remover without alcohol. Allow the liquid-soaked cotton pad to sit for twenty seconds or so on the lashes to soften the mascara. This is especially necessary if you use primer and double coats of mascara. Once the product softens, you can start to gently wipe it away.
Learning how to use mascara primer really isn't that difficult but it does take some experimentation to find a formula and technique that works for you. Just remember, the best lashes to use mascara primer on are healthy lashes! So, keep your fringe healthy and rock on with yo' bad self.
We aim to provide you with the most honest and credible information possible. This article was reviewed for accuracy by The Honest Team and was written based on trusted sources that are linked at the bottom of the article.
blog_review_statement