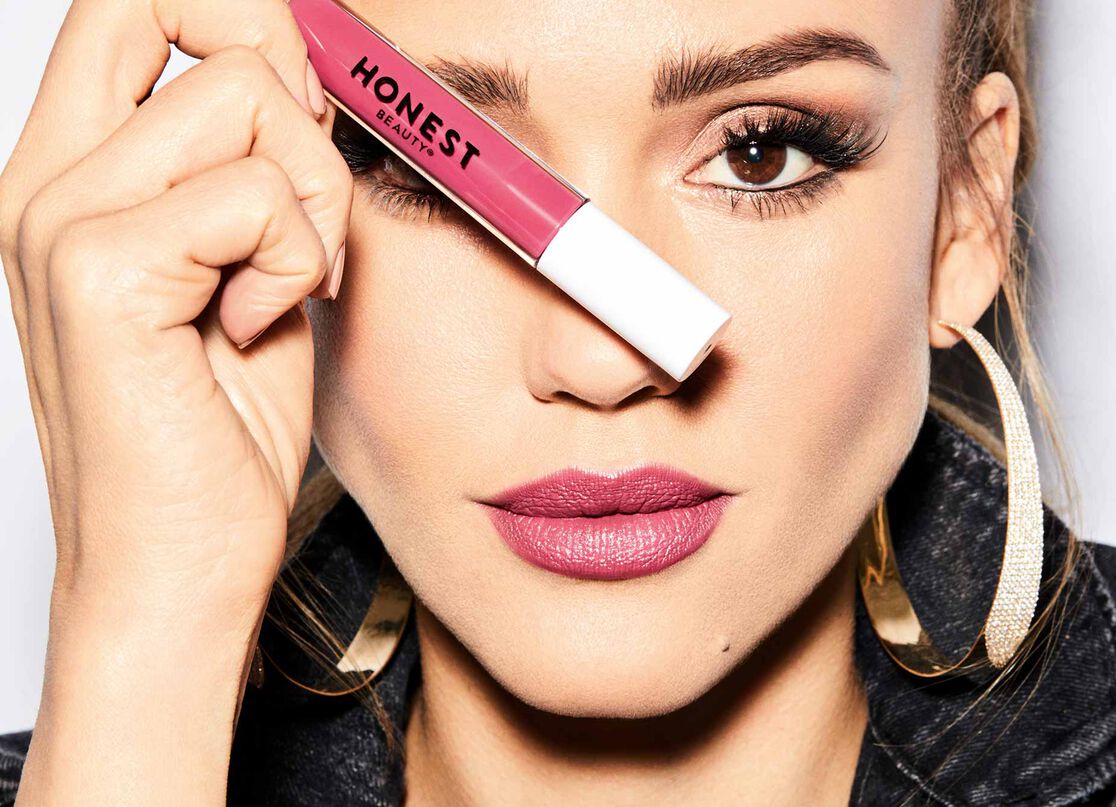 Life's too short for short-lived liquid lipstick — and the dryness that comes with it. So when we set out to create our Liquid Lipstick we knew it had to be so hydrating lips actually love having it on. And on it stays, for up to eight glorious hours of shine-to-matte coverage that keeps going strong through thick and thin, Mondays and mimosas.
So how did our in-house chemists do it? We had a little tête-à-tête with Mallory in the Honest Lab to get to the bottom of this clean liquid lip miracle. Turns out, this liquid lipstick miracle is just smart science and careful ingredient selection — including one common lip-drying ingredient we don't use (looking at you, isododecane) and a surprising new one lips love (tree sap, anyone?).
Here's the thing about isododecane
It's a petroleum derivative that's commonly used in beauty because it dries quickly. Petroleum-based products are popular in beauty formulas for their benefits. For example, isododecane mixed with a synthetic film former is a recipe for long-lasting lipstick wear. Those benefits all sound great except when you consider that 1) petroleum isn't a renewable resource and not sustainable for the beauty industry (or beauty consumers) and 2) silicone film formers skew on the dry and brittle side, which means they don't move the way lips move. That's a recipe for lips that feel dry, look wrinkly and can start flaking through the day.
What Honest Beauty Liquid Lipstick does differently
Coconut Alkanes
Instead of isododecane, we use coconut alkanes in our vegan Liquid Lipstick — it still dries fast and comes from a renewable resource (coconuts!). The dry time with coconut alkanes isn't quite as speedy as isododecane, but we believe the shift toward more sustainable beauty is worth the extra wait. Plus, the shine-to-matte finish is simply sublime.
Pine Rosin
Discovering pine rosin (yes, from tree sap!) as an alternative film former was a game changer for our liquid lip formula. Synthetic film formers commonly used in lipsticks are dry and stiff. By using a naturally derived pine rosin-derived film former instead we were able to create liquid lipstick that's flexible and moves like lips move (even after it's dried down), won't flake and stays comfortable as the day (and color) wears on.
Oil-Soluble Hyaluronic Acid
The benefits of hyaluronic acid are no secret. It's a powerful, long-lasting hydrator that binds water from the air around and draws it — in this case — back into the lips. But it's typically only compatible with water-based formulas. We took it one step further by using an oil-soluble form of hyaluronic acid, making it more compatible with the liquid lipstick so your lips actually can reap the hydrating benefits every time you wear it.
Long Live Clean Liquid Lipstick
You love the staying power of a liquid lip (girl, same). The dryness, not so much (also same). Thanks to Mallory and our whole in-house team of clean beauty-minded chemists, we're happy to report you can have one without the other. Our Honest Beauty Liquid Lipstick glides on, feels flexible and draws in moisture for lips that look and feel fabulous. Long live Liquid Lipstick!
We aim to provide you with the most honest and credible information possible. This article was reviewed for accuracy by The Honest Team and was written based on trusted sources that are linked at the bottom of the article.
blog_review_statement