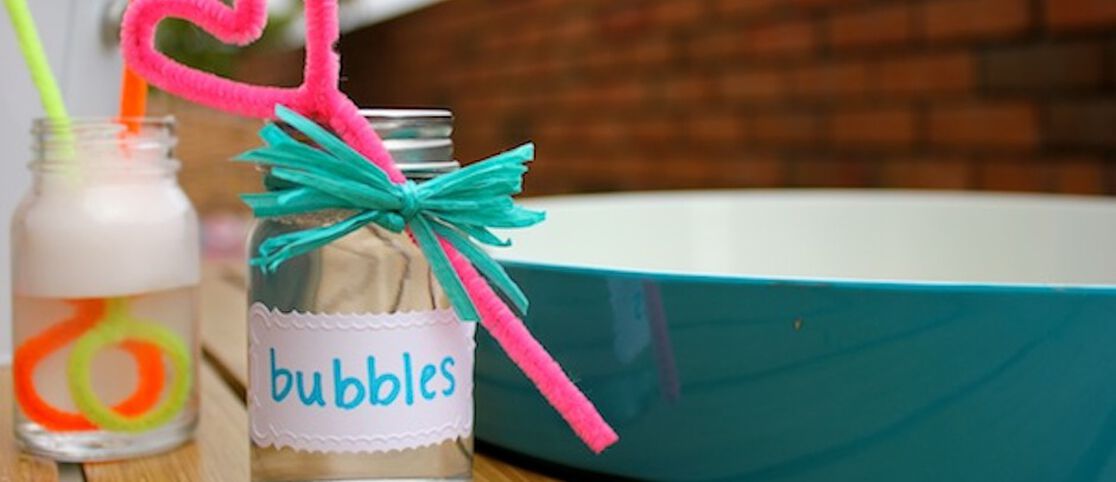 Spring is here and that means longer days and more time for the kids to play outside. And there's nothing like bubbles to inspire fun. Try our homemade recipe for a natural, non-toxic and inexpensive solution that is guaranteed to have your kids running, jumping and giggling for hours. You can take the activity indoors, too, by using the bubble wands in the bathtub or creating a DIY station at a birthday party.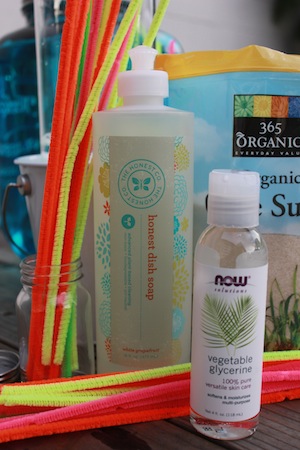 Materials

Colorful pipe cleaners (Bubble wands)
Liquid Vegetable Glycerin (or White Sugar)
Warm Water
Wide mouth jar with an airtight lid (baby food or old spice jars are great choices)
Label for Jar (or masking tape)
Scissors
Super-Duper Homemade Bubble Recipe
Start by combining 1 cup of warm water with 1 teaspoon of white sugar. Stir in the sugar until it is completely dissolved. Next stir in the teaspoon of glycerin. Gently stir in 2 tablespoons of Honest Liquid Dish Soap.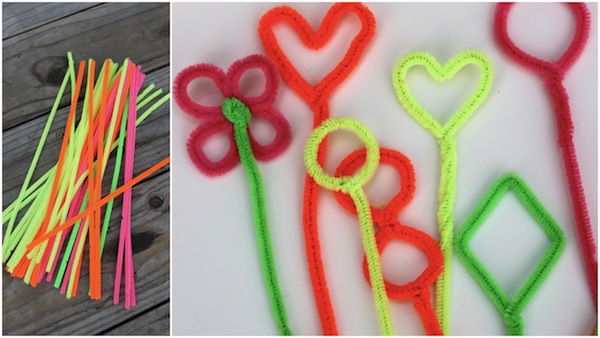 Pipe Cleaners = Bubble Wands
Pipe cleaners can be found at most craft stores. To create a bubble wand take one end of the pipe cleaner and bend it to form a circle approximately the size of a quarter or whatever size you desire. Just make sure it will fit inside the jar you selected for your bubble solution. Once you are happy with the size and the shape twist it together tightly so it stays locked in place. You can use the top or neck of the Honest dish soap bottle as a guide to form a perfect circle. Get creative with your shapes. Have fun with it!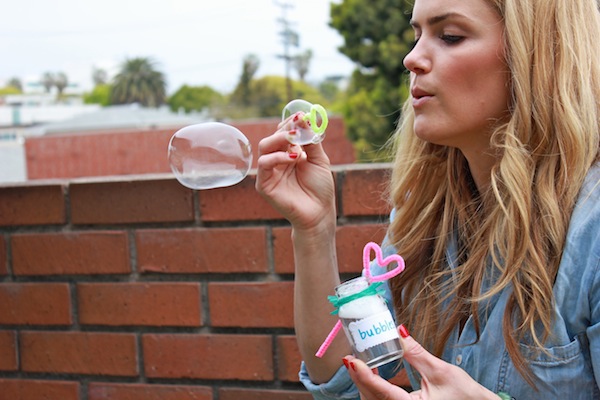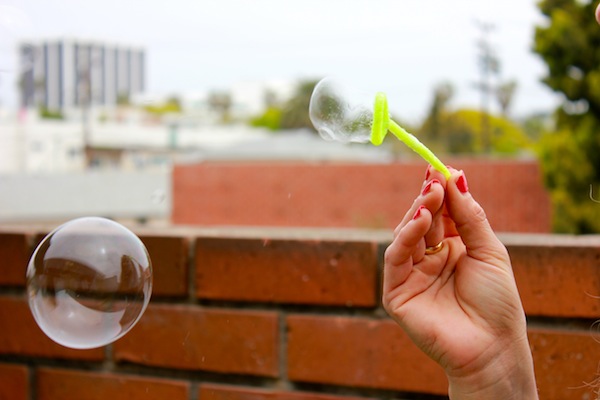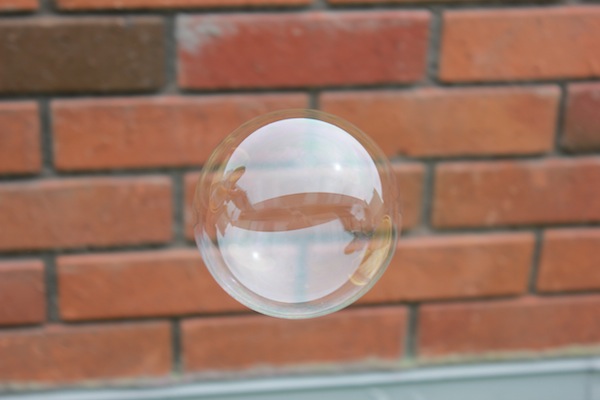 Why Glycerin or Sugar?
The addition of the glycerin or sugar makes the bubbles last longer before popping. Glycerin can be purchased at most health food stores. We found a 4 oz. bottle of vegetable glycerin at Whole Foods for $3.99. If you can't find glycerin, just double the amount of white sugar in your recipe.
Storing your Bubble Solution
Store your bubble solution in an airtight container and make sure it is clearly labeled. If you don't have any cute labels lying around, grab some masking tape (or duct tape) and a black marker and create your own label. The bubble solution should store nicely for at least 1 month. Just make sure to stir, don't shake, the solution before every use.
We aim to provide you with the most honest and credible information possible. This article was reviewed for accuracy by The Honest Team and was written based on trusted sources that are linked at the bottom of the article.
blog_review_statement