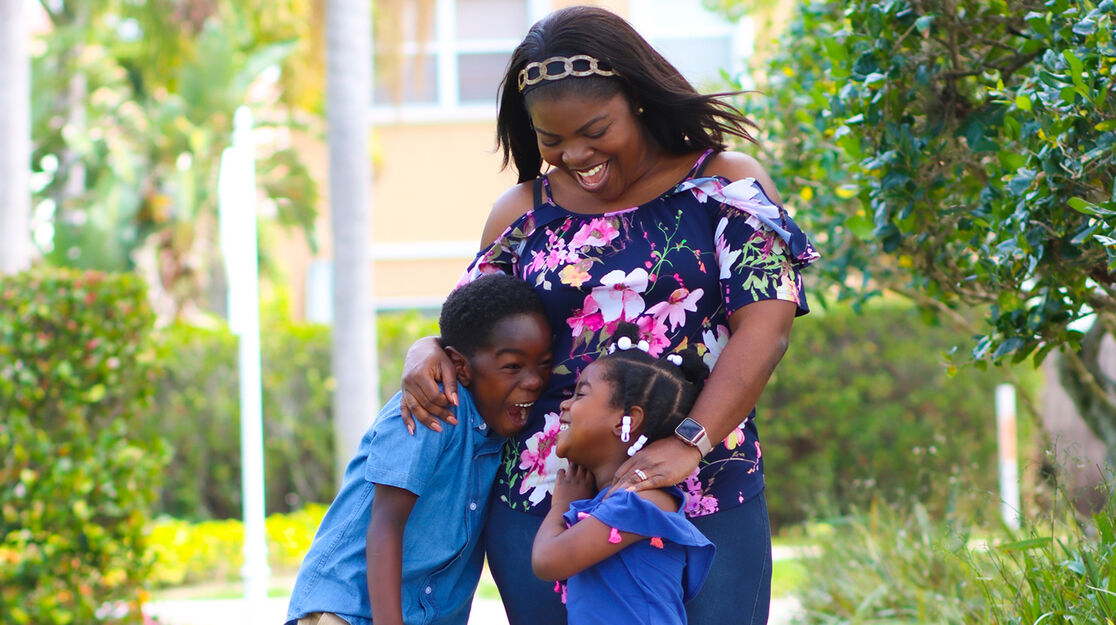 We sat down with lifestyle blogger and Honest Mama @inquiettrust. Here's a sneak peak into her Honest faves and beauty tips + tricks!
What would you tell yourself as a new mommy?
Belinda: If I could go back, I would tell myself "You are worthy and more than enough for your babies!" I remember days when I felt like I wasn't enough or good enough for my children. I would compare myself to other mothers who seemed to have it all together. I had to learn that Motherhood is a journey and not a destination. Also that the journey doesn't look the same for everyone. Even on my worst days or what seems like a bad day, I am and will always be the apple of my children's eyes and nothing less.
What is your favorite parenting hack?
Belinda: We love taking family road trips! And let's face it, accidents are prone to happen. My favorite hack is to put training pants on my little ones because it's not always easy to find a rest stop while driving. This helps prevent those accidents. I also have a backup potty chair lined with a few diapers and a trash bag for easy clean-up too.
What advice do you have for first-time parents?
Belinda: My advice to a first-time parent is to give yourself GRACE and ask for help/support from close family and friends as much as possible. Parenting should never be done alone! It truly takes a village or tribe (whatever you want to call it). Your family and friends are there to support you when you need a break, a nap, or someone to help with laundry. They can also give good advice and hacks to make life easier.
What does sustainability mean to you?
Belinda: Sustainability to me means products made with clean, natural ingredients, chemical free, and safe for the skin and body with no fear of long-term harm. They are also eco-friendly and energy conscious. I think if we all can lean more into sustainability we can preserve and protect this Earth and leave a better environment behind for our children and their future.
What's one Honest product you won't leave the house without?
Belinda: There are so many must-have Honest products, but the one I would never leave the house without is the Gently Nourishing Face and Body Lotion to keep me and my little one's skin moisturized throughout the day. It's lightly scented and provides just the right amount of moisture and hydration to our skin without the thick sticky layer of lotion. It's also lightweight enough to keep in my tote bag.
What's your morning ritual?
Belinda: My morning ritual is to wake up at least 45 mins -1hr to have my morning chai tea latte and my morning devotion time before waking my kids. This is so key to starting my day off on the right foot. It gives me time to clear my mind and prepare my heart for the day. Next, I wake up my little ones by singing one of their favorite songs while I wait for that first-morning smile. I hug and say a morning prayer with each one and then I let them play for a few minutes. Once morning playtime is up, we head straight to their bathroom to get ready for the day.
We aim to provide you with the most honest and credible information possible. This article was reviewed for accuracy by The Honest Team and was written based on trusted sources that are linked at the bottom of the article.
blog_review_statement