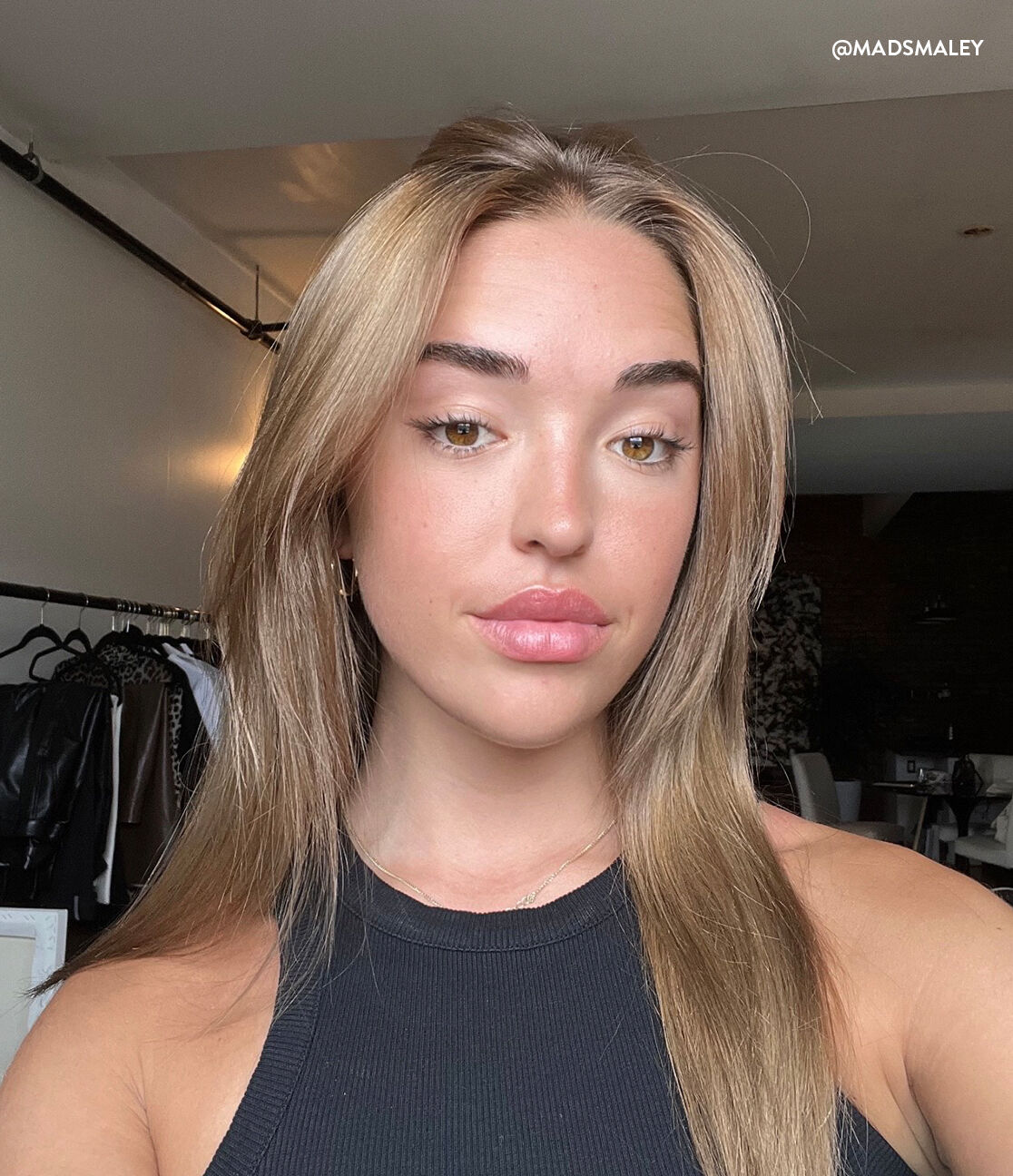 We sat down with lifestyle + beauty blogger @madsmaley. Here's a sneak peak into her Honest faves and beauty tips + tricks!
What are some of your favorite Honest beauty products and why?
Mads: Creme Cheek and Lip Color in Peony Pink and the Calm and Go Face Mist! Both the best, love having a pop of lip color and a glowy skin look.
What are your game-changing beauty tips + tricks?
Mads: I love a little eye pencil flick on the outer corners of my eyes! Even without any other makeup, it elongates your eye shape so nicely.
What does sustainability mean to you?
Mads: Sustainability means being as conservative and mindful as possible. We waste so much (product wise), that we don't realize. Sustainable makeup and skincare is what we need to focus on!
What is your favorite TikTok beauty trend right now?
Mads: I love the siren eye trend! I love playing around with eye looks, and having an inner corner cut and glow really makes any look pop.
What's one Honest product you won't leave the house without?
Mads: Cannot leave the house without the Fresh Flex Concealer. Goes on like butter!
What's your morning ritual?
Mads: My mornings always begin with a big glass of water and movement. Fueling your body is so important, and I always feel better after an active morning.
We aim to provide you with the most honest and credible information possible. This article was reviewed for accuracy by The Honest Team and was written based on trusted sources that are linked at the bottom of the article.
blog_review_statement