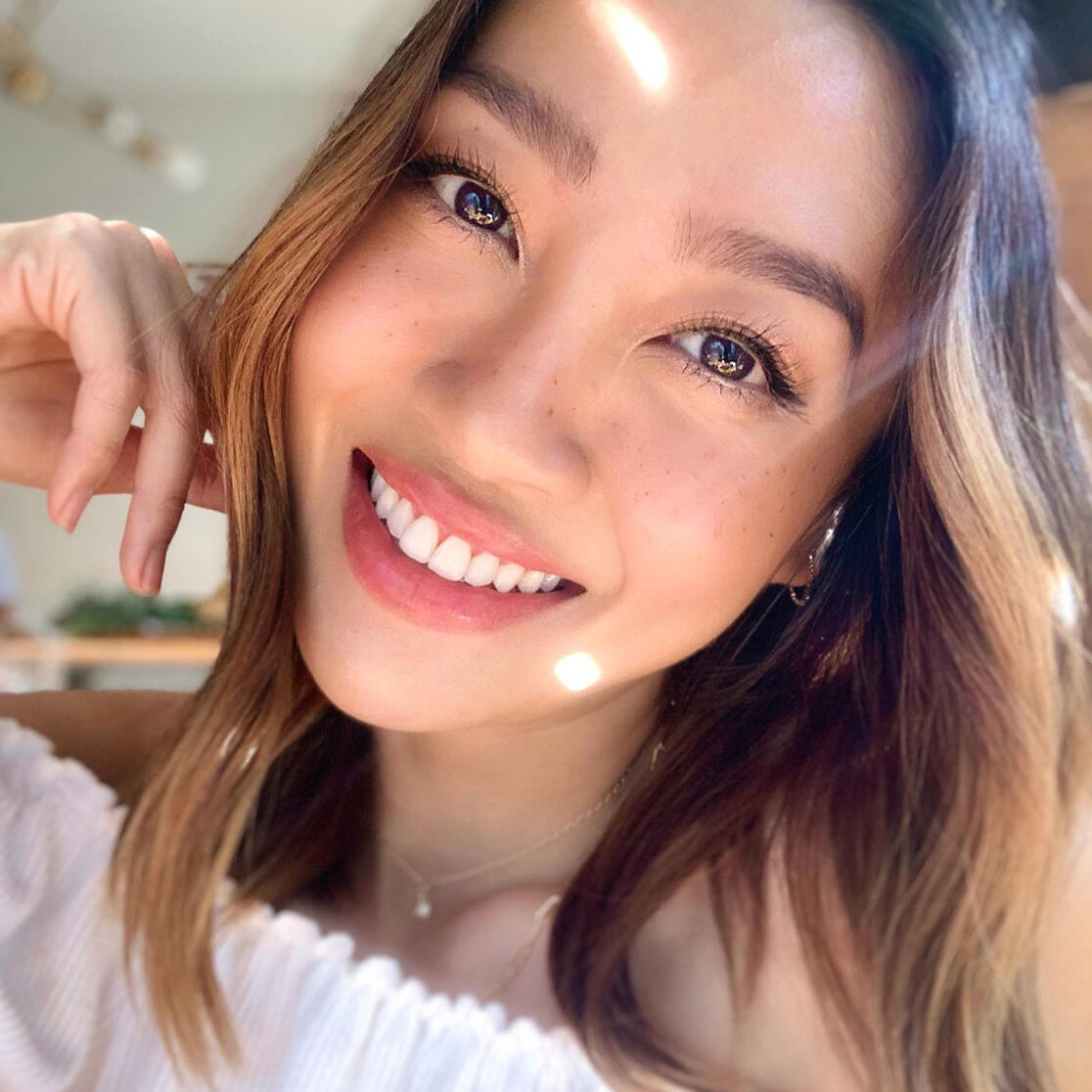 Images by @yurisinata
Get the Look: Faux Freckles
As current trends move toward more natural makeup looks that incorporate dewy foundation finishes and fresh cheeks, it's no surprise that freckles are becoming a hot feature. That's great news for those of you who have naturally freckled skin––it's the perfect time to let it shine!
However, if you don't have real freckles but still love the look, we have some great ideas to help you achieve this beauty trend. Keep reading for our best tips on using faux freckles makeup.
Choose the Right Tool
Brow Pencil
Using a brow pencil is arguably the most beloved makeup trick for creating faux freckles. To do it, simply use your brow pencil to dab where needed. Keep in mind for faux freckles, the color of your brow pencil should only be a couple of shades darker than your skin tone. Otherwise, the freckles will have too much contrast and won't look natural at all.
Eyeliner
Eyeliner is also another excellent option to draw faux freckles on your face. The precise and neat tips of eyeliner brushes make it easy to create natural looking faux freckles of various sizes.
For faux freckles of any size, try using brown eyeliner as it makes the whole face look softer, and helps freckles appear more natural. However, depending on your skin tone, black eyeliner may also work well for you.
Eyeshadow
Eyeshadows can be mixed with water to create a thick paste that can be used in place of eyeliner. The quickest and easiest way to create faux freckles using eyeshadows is to use a clean sponge.
Dab the sponge into the eyeshadow paste and then dab it on your face to create natural-looking, uneven, and well-blended freckles. The nice thing about this eyeshadow technique is you can even choose the intensity of your freckles.
Henna
Henna is a comparatively safer and longer lasting way of creating faux freckles on your body or face, if you don't like frequent maintenance. You can get store bought henna powder and make your own henna paste, or opt for a pre-mixed henna cone; both work well.
However, applying faux freckles using henna can be time consuming. The good news is that after the henna dries up and falls off by itself, you just clean up the area and are left with gorgeous freckles that look as close to natural as possible.
Freckle Pen
Though all the above-mentioned techniques and tools can be used to create stunning and beautiful faux freckles, using something that is especially designed to create freckles may provide even better results.
Freckle pens are available in various shades so you can find the best one suited for your skin tone. The key is to keep dabbing the tip of the freckle pen until you've created enough freckles.
The differences in product on the freckle pen nib will give your faux freckles a natural look by leaving some dark and some lighter in appearance and creating contrast.
Pro Tip: Use a Stencil!
Creating freckles on your face for the first time can be challenging. This is where a freckle stencil comes in. It helps you to create freckles in a few steps, without worrying about placement or intensity.
How to Do Faux Freckles
Step 1: Hydrate and Moisturize
For any makeup style to perform well, you need to ensure your skin is prepped. Cleanse your face properly and exfoliate using either a chemical or physical exfoliator. Once your face is clean, apply any skincare products, aiming for those that hydrate and nourish your skin. Then apply a moisturizer of your choice. If you are looking for an additional layer of hydration before applying your face makeup, you can also consider adding jojoba oil for skin softness.
Step 2: Create an Even Base
After skincare comes makeup. To make sure your freckles stand out against your skin and appear the way you want, you need to create an even and clean base. Start with a foundation, BB or CC cream that best matches your shade of skin and blend well.
Step 3: Set the Base
Once your foundation is blended well, set your face with a translucent setting powder to make sure the base stays put. You can also use a self-setting foundation.
Step 4: Dot on Your Freckles
Once your face is set, use the tool of your choice and dot on your freckles. Whatever tool you choose, the technique is essentially the same.
You'll want to create dots in a random placement, with different sizes and different color intensities to help the freckles appear as natural as possible.
Generally, freckles are placed on the high parts of the face where the sun naturally hits, including the arch of your nose and your cheeks.
Step 5: Apply Blush or Bronze
This step can be done before creating your freckles or after; either way is fine. However, if you're using a cream blush or bronzer that would need to be blended in, it's better to apply it before dotting on your freckles.
Both blush and bronzer give your face a flushed look and can help your freckles appear sun-kissed and natural. Applying powder blush or bronzer will blend the freckles somewhat, helping them appear even more natural.
Step 6: Set (Optional)
If you're worried about your freckles not lasting long enough, you can set your face after you're done. Faux freckles can be set by applying a translucent setting powder, or a setting spray. This is a great option for those looking for how to make makeup last all day.
Though faux freckles are a fun look, keep in mind that makeup trends come and go all the time. The key to looking truly stunning is to feel good in your skin. Freckles or not, you already have all the beauty you need, right inside of you!
Sources:
https://www.maybelline.com/makeup-tips/face/face-artistry-makeup-tutorials/how-to-do-fake-freckles-with-makeup
https://www.ipsy.com/blog/how-to-make-fake-freckles
https://www.byrdie.com/how-to-make-fake-freckles-5120884
https://hypebae.com/2019/10/how-to-create-fake-freckles-makeup-eyeliner-henna-freck