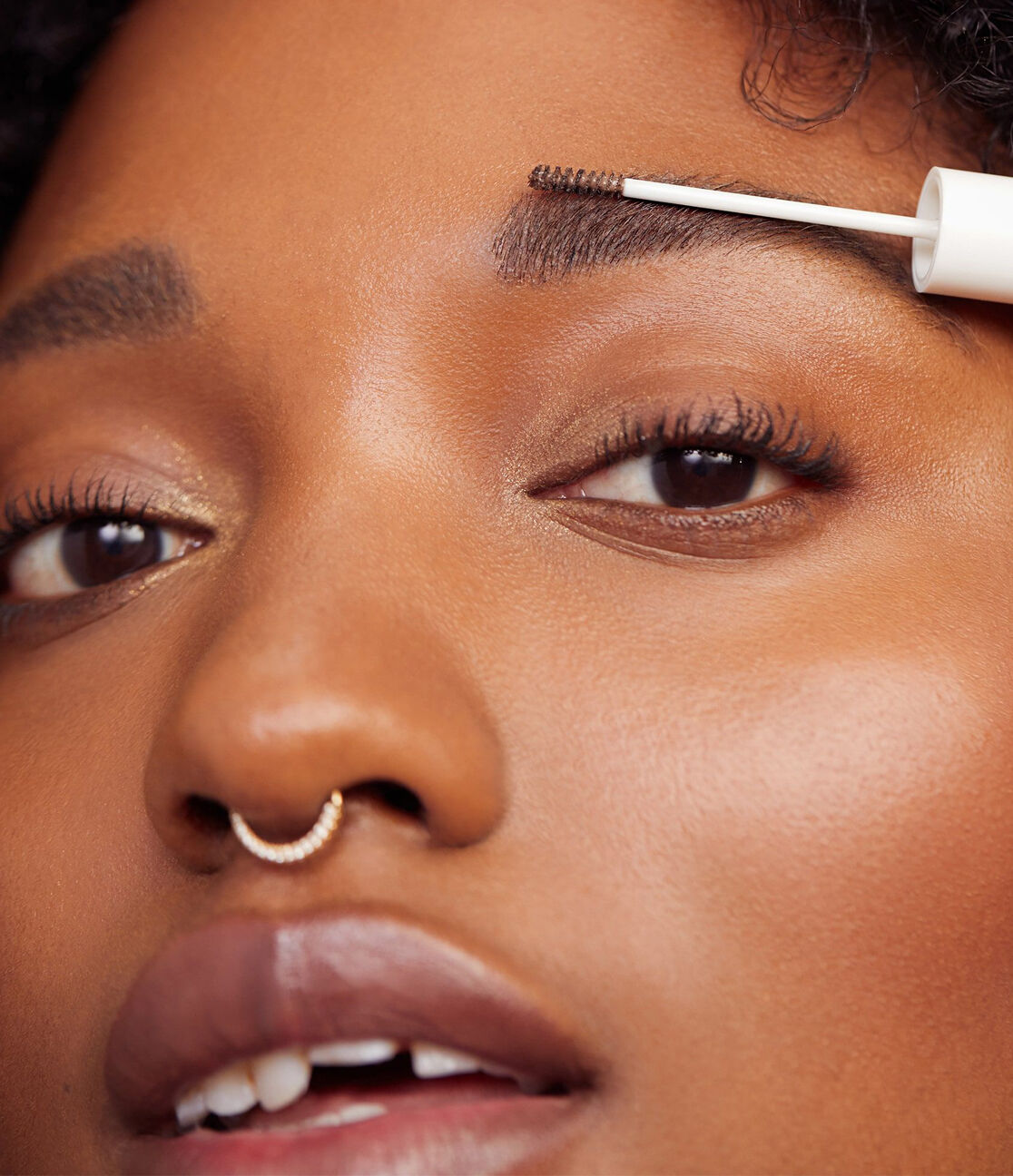 Whether you're an eyebrow minimalist or rely on tweezers and pencils to whip them into shape, your brows can have a powerful effect on the overall appearance of your face.
If you've long been a fan of classic Hollywood glamour brows or you've been lavishing your brows with love since "on fleek" eyebrows went viral in 2014, we have news: some major new eyebrow trends are hitting the beautysphere.
Learning more about the eyebrow looks that are turning heads right now can keep you ahead of the style game and maybe even unlock some stunning new transformations in your makeup routine.
The 5 Hottest Eyebrow Styles To Try Right Now
Enhancing your eyebrow styling can be a game-changer for the rest of your face—that is, of course, when you know what look you're going for (and how to get it).
From stylish soap brows to dramatic high arches, there's a trendy brow shape out there perfect for your unique look and face shape. By exploring fresh eyebrow ideas, you can level up your beauty game and give your brows some well-deserved attention.
#1. Soap Brows
Some would say we have TikTok to thank for soap brows, one of the most viral eyebrow trends of the year. Others, however, might say: "Oh that old trick? My grandmother taught me that."
Yes, it really does involve a bar of soap.
Whether a timeless beauty hack or a modern phenomenon, this current brow trend is relatively simple and is perfect for those interested in learning how to shape eyebrows at home in a flash: your holy grail eyebrow-shaper (a.k.a. a bar of soap) is already sitting on the soap tray in your shower.
Here's what you'll need:
A spooley brush – It's a kind of brow brush with wraparound bristles. You can grab one of these at the makeup tool aisle of your local drug store.
A bar of soap – You can use any kind of mild soap, but be sure the soap is dry before you start the process, and steer clear of any soaps with fragrance or exfoliating ingredients.
Eyebrow pencil – Select a color slightly lighter than your natural brows' hue.
Here's how to create soap brows:
Moisten up your spooley brush (not too wet!) and drag it over your soap bar to coat it in a thin layer of soap.
Brush from the base of your brows towards your forehead for a feathering effect. Your brows should look lifted and squeaky-clean—that fresh-faced look you get just after exiting the shower.
Use your finger to dab lightly at your brow hairs to help them adhere to the skin and stay in place. Finish by using your eyebrow pencil to spot-treat and fill in any gaps for a fuller brow look.
#2. Feather Brows
Like soap brows, feather brows can elegantly highlight the brow bone and elevate the structure of your face. The main difference, though, is that feather brows are a bit more polished and perfected yet still soft—just like finding the perfect feather on the sidewalk.
Keep these tools on hand to get the look:
Spooley brush
Eyebrow pencil
Small tapered makeup brush
Translucent setting powder (eyeshadow also works in a pinch)
Clear eyebrow gel
Hairspray or texturizer (optional)
Highlighter (optional)
Here are the steps you'll take to rock this look:
Begin by using your handy spooley brush to lift each brow hair away from the eye. If you need a little extra oomph to keep your brows in place, you can spritz your brush in advance using hairspray or texturizer with a light hold.
Next, grab an eyebrow pencil and gingerly fill in the base of your browline in short, fine strokes moving up.
Soften any stark lines by dipping a small tapered makeup brush into a translucent powder and gently blending the base of the brow.
Finally, use a clear brow gel to seal in the look, focusing on the tail ends of the eyebrow. For an extra lift, reach for a highlighter a shade or two lighter than your natural skin shade and dab it at your brow bone.
#3. Thin Brows
From the resurgence of claw clips to overlined lips, the 90s are definitely on-trend these days—so it's no surprise thin brows are making a comeback of their own.
Thin brows can be ravishing, but among the brow trends of today, they're undeniably a statement look. If you're plucky enough to take the plunge (pun intended), we recommend booking an appointment with your local beauty technician. But if you want to get the look without tweezing your eyebrows into oblivion (overplucking was a 90's thing, too!), we'll be your guide:
Here's what you'll need:
Dermaplane razor
Tweezer
Flat makeup brush
Concealer or foundation
Setting powder
Eyebrow pencil
Ready to go retro with your brows? Follow along:
Start by reaching for a dermaplane razor to clean up the baby hairs surrounding your brow bone, forehead, and temples. While peach fuzz may seem invisible to the naked eye, clearing up the commotion around your main brow hairs will draw more attention to the arched eyebrow shape you're going for.
Next, nix any stray, obvious hairs from the area, focusing on the bottom portion of your brows. Unless you're having your eyebrows professionally reshaped, it's rarely a good idea to take your tweezers to the top tier of your brows—the natural shape of your eyebrows is a result of that line. Though we can provide a variety of tips for how to fix uneven eyebrows, we'd recommend avoiding the top tier of your brows altogether.
The secret to faking thin brows is reaching for assistive tools in your makeup arsenal. Dip a clean, flat brush in foundation, or a product like our Fresh Flex Concealer, to paint over any hairs you want to mask at the brow bone. Use a stroking motion from the center of the face outwards to map a razor-sharp line.
Because thin brows are all about clean lines, always use a setting powder to avoid any smudging or smearing of your concealer or foundation. For the finishing touch, use an eyebrow pencil that matches your brow shade to fill in any empty gaps. Voilà!
#4. Brow Lamination
Eyebrow care grows more sophisticated as time goes on, and if there's any eyebrow hack that can attest to progressive beauty treatments, it's brow lamination.
So, what is brow lamination? In short, it's a means of achieving a more lustrous, fuller brow by treating it with chemicals. Brow lamination can last up to 6 weeks, enabling beauty-lovers to spend less time sculpting to look their—how can we put this?—fleekest.
This particular treatment is usually done at a professional salon considering that when chemicals are in play, we're inclined to leave this process up to the pros.
Here's what's involved in the process:
First, your eyebrow tech will apply a lifting solution to your brow hairs to encourage them to soften. This will enable your technician to reshape your brows and give them a boost upwards, similar to the short-term look achieved through soap brows.
At this step, your brows chemically receive the message to stay put. A neutralizing solution is administered to give brow hairs the cue to relax into their lifted shape.
Finally, your beauty technician will apply a special oil to rehydrate the skin and hair around your eyebrow area following chemical treatment. Depending on which beauty parlor you go to, your tech may also polish up their handiwork by tinting your brows or tweezing any lingering hairs.
To care for your brows in the weeks following a treatment, be sure to keep an ultra-gentle and skin-kind balm, like our Calm + Heal Melting Balm on hand to sooth your skin and keep your newly laminated arches healthy.
#5. High Arches
Crafting a structure for the archways of your eyes has the power to light up your face while gently suggesting some extra contour in your natural bone structure. Lifted and arched eyebrows are a go-to when it comes to creating different makeup looks.
Even so, nailing your eyebrows' arches requires a balanced approach to retain your eyebrow shape while giving your baby browns, blues, greens, and greys room to glow.
First, you'll need some supplies:
Eyebrow pencil
Tweezers
Highlighter or light-hued eye shadow
Microblade razor (optional)
Here's how to get it right:
First, take your favorite eyebrow pencil and lean it vertically alongside your nostril. The spot along your brow bone where the tip of the pencil hits is where the innermost point of your eyebrow should begin. Next, angle the pencil from the corner of your mouth towards your temples. This is where your eyebrow should end. Repeat on both sides.
Using an eyebrow pencil slightly lighter than your natural brow color, gently sketch a line between these points on both eyebrows. Your brows won't look identical, but they will look perfectly balanced in relation to your overall face shape.
Following the light line you've drawn, skim away any brow hair that falls outside of these lines. For bonus points, use a microblade razor to erase peach fuzz from under your arches—this will bring your eyebrow arches into even sharper contrast.
For the finishing touch, reach for a pearlescent, peachy, or matte eyeshadow a tone lighter than your own skin and dab it beneath your brow bone. This will create the illusion of more light under your arches while contrasting with the darker hue of your brows.
Lastly, the classic high arch look is infinitely more elegant when the rest of your canvas (your face, that is!) receives the nourishment it deserves. To make your eyebrows pop, be sure your skincare routine includes some oft-slept-on essentials: a killer skin serum, moisturizer, and velvety under-eye cream to soften creases and boost that glow around your eyes.
Bring Your Brow A-Game With Honest
Whether you're partial to the graceful look of thin eyebrows or are already on the fast track to book a brow lamination appointment, each of these on-trend brow looks are poised to impress.
However, whatever trends come and go, healthy skin and hair never goes out of style. With the right products you can build a healthy skin and beauty routine, all while preparing you for the next brow trend.
Enter, Honest, your secret to beautiful, healthy looking skin.
Our mission is to empower everyone with effective baby, beauty, and skincare products that are thoughtfully designed. Formulated with clean ingredients, our skincare and cosmetic favorites can help you achieve a new kind of beautiful wellness—one that's always Honest.
Land your next holy grail eyebrow and skincare products by shopping Honest today.
We aim to provide you with the most honest and credible information possible. This article was reviewed for accuracy by The Honest Team and was written based on trusted sources that are linked at the bottom of the article.
blog_review_statement