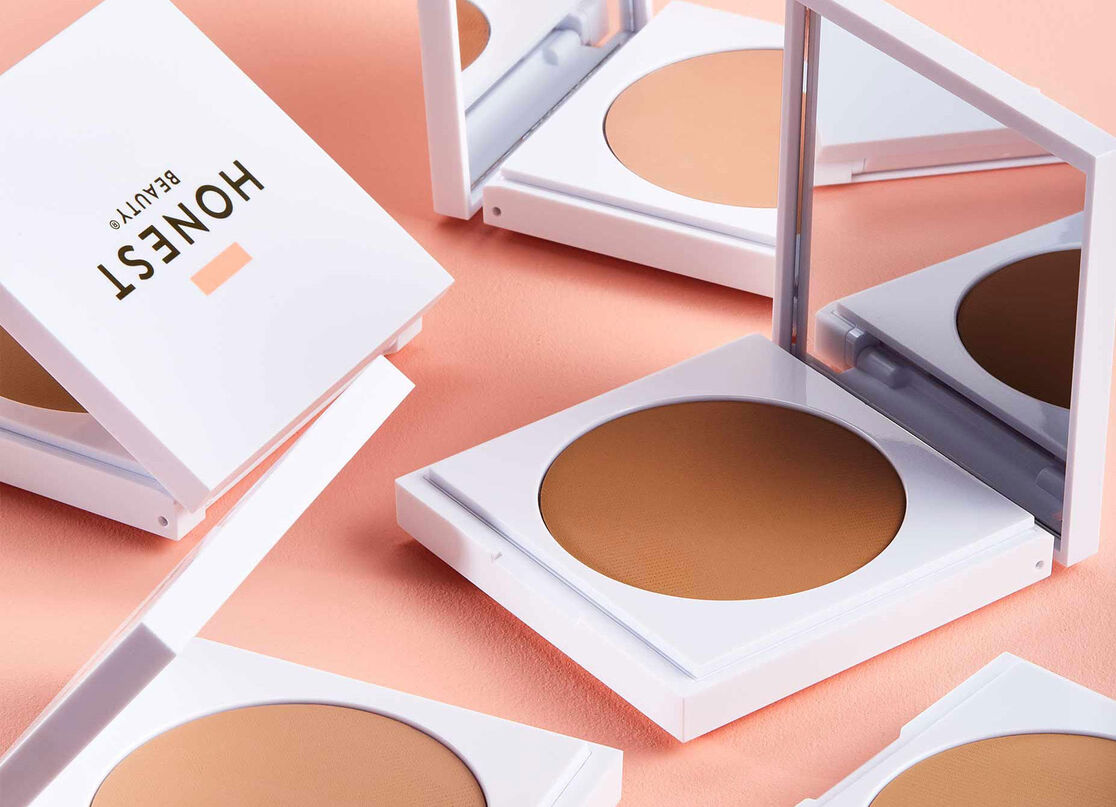 You Asked! Honest Answers
Creamy foundations are all the rage and it makes sense. These formulas are designed to provide thicker coverage that transforms into a silky, flawless finish. If you're switching from liquid to cream versions, no worries, mastering a new technique isn't necessary.
We went to LA-based celebrity makeup artist Hannah Biddle for her 411 on how to apply Honest Beauty's Everything Cream Foundation
Honest Beauty (HB): What the keys to applying flawless cream foundation? 

My favorite way to apply this foundation is by using a dense synthetic buffing brush. Begin by applying the foundation at the center of the face and blend outward in circular motions. This will give the most natural-looking coverage.

HB: How do you build coverage without looking cakey? 

For medium coverage, use a damp fluffy sponge to apply the foundation onto the skin using a stippling motion. The stippling technique ensures great coverage with a seamless finish.

HB: How do you apply without streaks? 

If using a brush, circular motions ensure a streak-free application. When using the damp sponge, the stippling motion pretty much guarantees a flawless coverage. The key here is to make sure the sponge is damp (like the beauty blender).
We aim to provide you with the most honest and credible information possible. This article was reviewed for accuracy by The Honest Team and was written based on trusted sources that are linked at the bottom of the article.
blog_review_statement