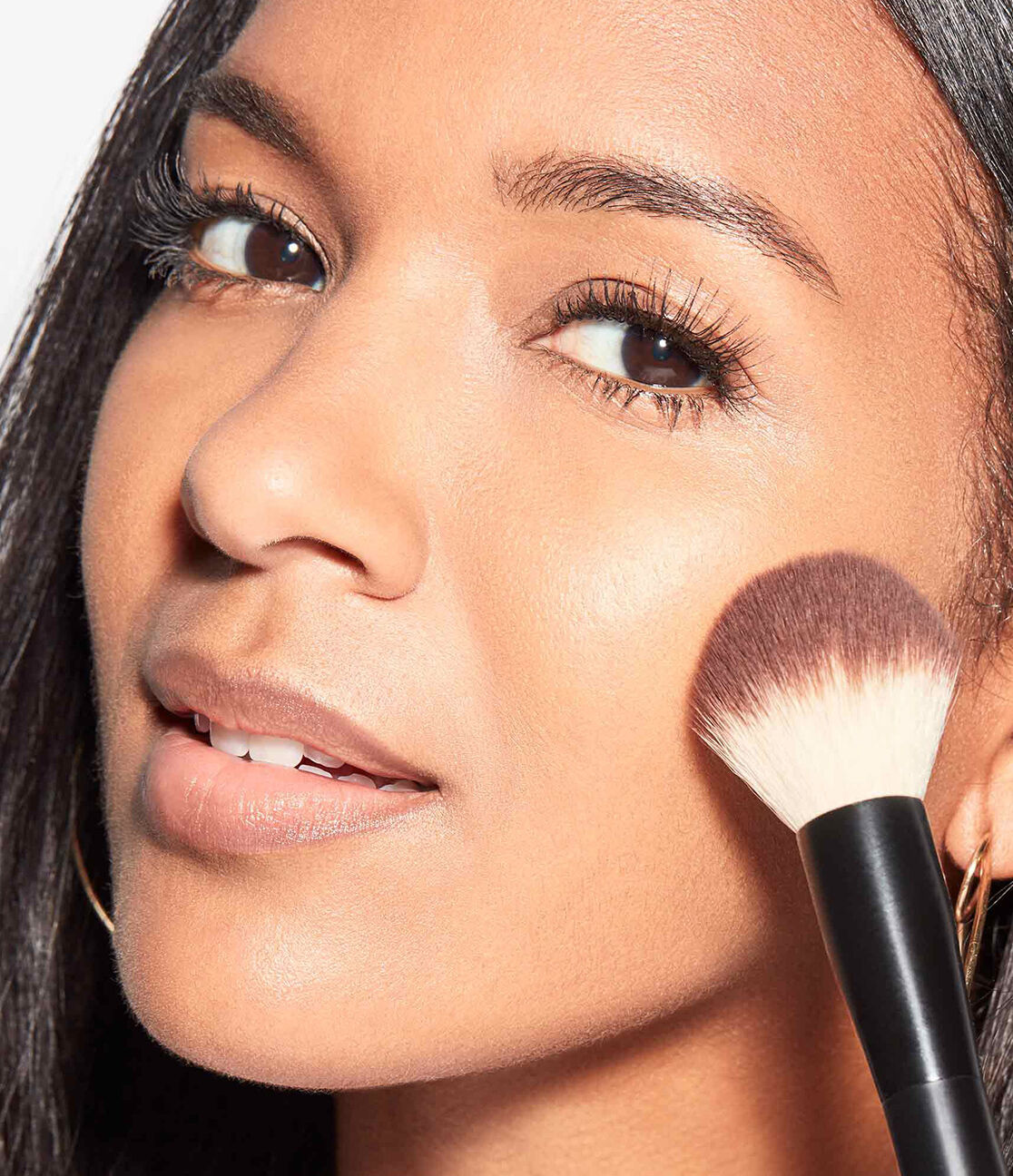 Now that summer is officially underway, bronze makeup looks are back, baby! Of course, for some of us, they never went away. Achieving a clean, gorgeous glow can be a year-round affair—after all, what better way to buck those mid-winter blues than by living it up with a fresh, sun-kissed look?
Today, we're celebrating that timeless bronze makeup look by recommending our favorite styles for different complexion types. Whether you're hitting a pool party or simply want to recreate that end-of-August gleam, show off your summery aura with these warm looks that burn as bright as the sun (sans the sunspots).
#1 For Fair Skin Tones
Mirror, mirror, on the wall, who's the fairest of them all? If that's you, then you'll want to opt for a bronzer that's about two shades darker than your skin tone. With a light skin tone, dusting on a bronzer that's too dark could be more of a contrast than you bargained for. Plus, it'll surely show any blending blunders that might occur during the application process.
With the right makeup products, you'll stand out (in a good way) whether you're at a casual campfire gathering with friends or a swanky nighttime soirée under the lights.
Warm up the night by:
Softening your skin's sheen with the right primer
Bedazzling with elements that create a little sparkle
Livening things up with colors that set you apart
Sound like too much of a tall order? Not when you follow these simple steps:
First, start with a mattifying primer to blur imperfections and zap shine. Another option for a dewy look is an illuminating primer, which not only hydrates your skin for a smooth canvas but also brightens thanks to mica, an ingredient known as "nature's glitter."
Apply your face makeup as usual. Then, sweep a light dusting of your bronzer of choice along your cheekbones and on the tip of your nose.
To add an extra layer of sparkle, use an eyeshadow palette with some subtle shimmer, and apply it on your eyelids or just below your brow bone. For an even more scintillating route, opt for a product like our Eye Catcher Lid Tint, which contains high-impact shimmer that will glide on easily and create a pop of sparkle.
When pairing your bronze eye makeup with a liquid lipstick color, don't be afraid to be bold. Darker colors will create a more dramatic effect that's perfect for nighttime events. When it comes to lipstick, shades of red generally suit all complexions, but pinks and peaches can especially favor those with lighter skin tones.
#2 For Medium Skin Tones
For makeup lovers with medium skin tones, the same rules for fair complexions apply: Opt for a bronzer shade that's a couple of notches darker than your natural skin tone. You'll also want to be on the lookout for bronzers that complement your skin's natural undertones. For instance, if your complexion boasts warm undertones, choose a warm-toned bronzer. Alternatively, for undertones on the cooler side, a cool bronzer is the ideal pairing.
To achieve a truly glistening glow with a dewy finish:
Start out with a gentle exfoliation and follow it up with a lightweight, hydrating face cream.
Next, swap out matte foundation products for liquid or cream-based makeup for maximum moisturization. Try a cheek-and-lip combo color, such as our 2-in-1 Melting Creme Blush + Lip Color, in neutral pink or warm peach, perfect for achieving a dewy flush and giving you a touch of warm color to mimic a sun-kissed, glowy look.
Finally, add our Luminizing Glow Powder wherever the sun would naturally hit your face: Your forehead, cheekbones, nose, and chin.
#3 For Dark Skin Tones
If you're rocking a darker complexion but still want a little help bringing out your natural glow, we recommend stashing your makeup bag with a deep brown bronzer that's got warm golden or red undertones and peek-a-boo shimmer. This combination is the key to unlocking extra luminosity and highlighting those unique-to-you features, which makes for some great summer makeup looks.
After you've perfected your base makeup routine, take it a step further by:
Applying C-shaped swoops of bronzer on your cheekbones, nose, and anywhere else you want a bronzed boost.
Pairing it with a knockout lip color. For dark-skinned divas, we love a matte plum look or a neutral, toffee-colored gloss.
Brightening up your eyes with a product like our Honestly Bright Eyes Tinted Eye Cream. Use this after you apply your moisturizer with SPF and before you start your regular makeup routine to banish dark circles for good.
Finishing off the look with an eyebrow pencil for full, natural-looking brows.
Get The Perfect Bronze Makeup Look With Honest Beauty Products
Whether you're drinking lemonade at a poolside cookout or trying to brighten a winter day with a little warmth, a bronzed makeup look alongside a glowing skin routine is the perfect way to instantly unlock the summer vibes. Honest has crafted a line of skin care products for all complexions that not only help you look and feel your best but are safe and free of questionable ingredients.
We're on a mission to change the world, one product at a time. Give Honest a try—we think you'll love pampering yourself with peace of mind.
Sources:
Vogue UK. Skincare Alphabet: M Is For Mica. https://www.vogue.co.uk/article/skincare-alphabet-what-is-mica
Vogue India. Here's how sun damage shows up on different skin types. https://www.vogue.in/beauty/content/how-sun-damage-affects-dry-oily-and-sensitive-skin-types
We aim to provide you with the most honest and credible information possible. This article was reviewed for accuracy by The Honest Team and was written based on trusted sources that are linked at the bottom of the article.
blog_review_statement