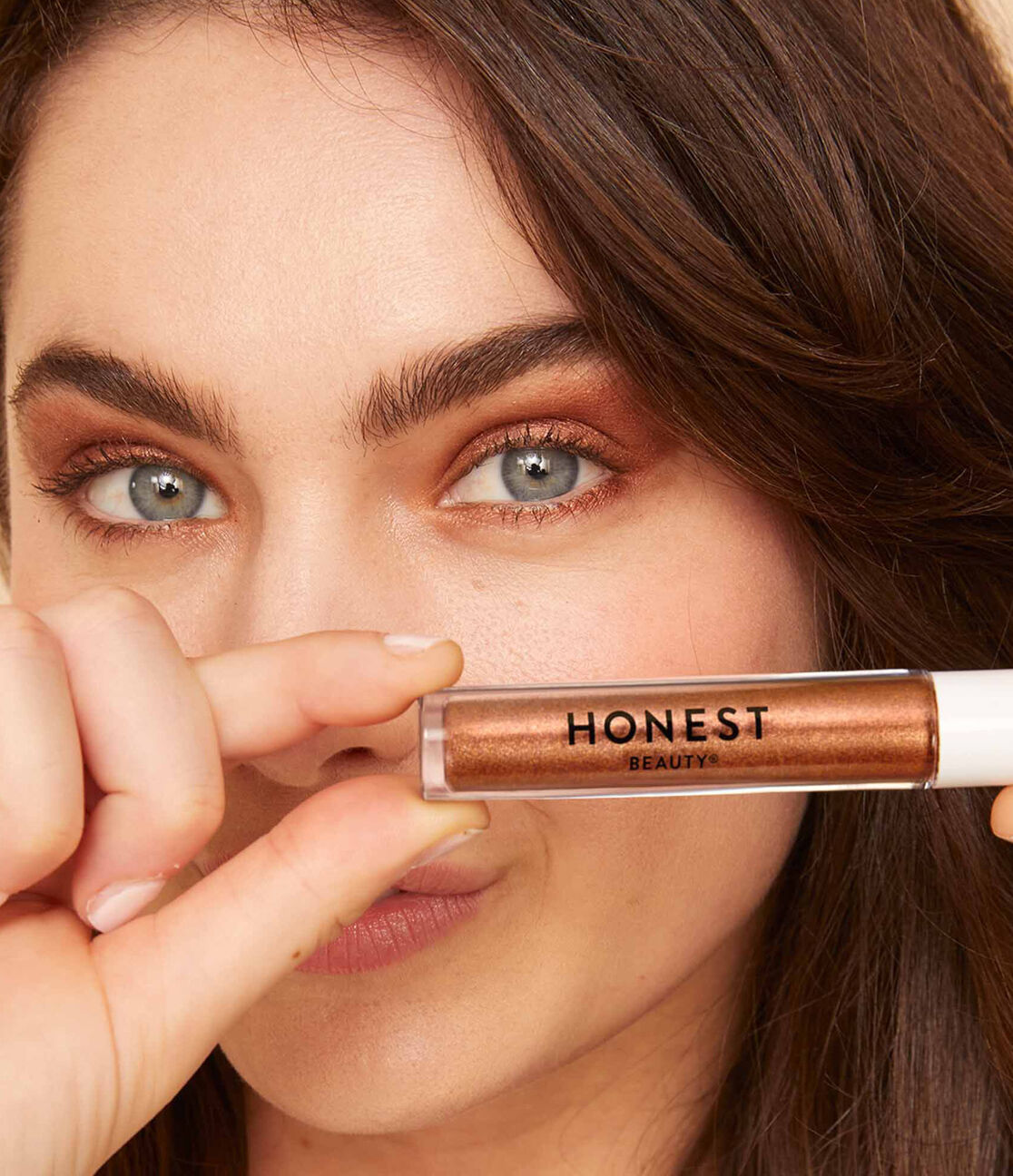 Have your floppy hat, sunglasses, and beach bag at the ready? There are plenty of ways we switch up our lifestyles to welcome the glow of summer sunshine, and our makeup routines are no exception.
With a few fresh summer makeup ideas, you can turn your favorite cosmetics into a must-have summer accessory and have your skin sparkling in the sunshine. That said, our cosmetics catalog has everything you need to kick your beauty routine into full bloom.
#1 Clean and Cool Look
Looking for an effortless, clean look to accompany you to the farmer's market or poolside party? One of the best makeup looks for summer is a sleek and natural "no-makeup makeup" look that will have your friends asking for your secret to beautiful glowing skin.
Fortunately, we're not keeping this look a secret. Achieve clean and cool summer makeup looks with the following tips:
Conceal – Boost that soft, clean look with concealer to cover blemishes and under-eye circles. You can also use a product like our Fresh Flex Concealer to give your face a natural-looking lift by blending it upwards on the outsides of either eye with a damp blender.
Set Setting powder can prevent concealer creasing throughout the day, keeping it natural-looking without sacrificing simplicity.
HighlightA light brush of shimmery highlighter can add an ethereal effect to have you feeling like a summertime fairy.
Add a natural glow Finish the whole look off with a tad of lightly hued blush or product like our Luminizing Glow Powder.
Of course, the epitome of the natural makeup look comes from the appearance of healthy, dewy skin. To yield the best results for your skin, you should ensure that you're taking proper care of it. A few helpful products to keep in your makeup kit may include:
Sunscreen Preventative measures can be the most effective in fighting the effects of sun damage. Whether you prefer mineral vs chemical sunscreen, make sure to apply the product generously and often to help combat sunburns, wrinkles, and other skin disorders.
Vitamin C serum If you're out in the sun, you're soaking up plenty of Vitamin D. But incorporating Vitamin C into your daily routine can help support an even skin tone overall.
Moisturizer Don't let the summer air dry up your day (or your skin). Moisturizer plays a massive role in your daily skincare routine. Once you've gone about removing makeup from your skin after a long day, making sure to apply moisturizing lotion can help your skin feel fresher, longer.
Makeup primer – A valuable tool for makeup wearers, makeup primer acts as a layer between your foundation and skin. Primer provides a smooth base before applying foundation and can even make cleansing your face a summer breeze.
#2 French Girl Look
Though recently popularized on TikTok and other media platforms, the effortlessly elegant makeup trend of the "French Girl" transcends decades. It's naturally casual and oh-so chic.
To adopt "French Girl" glamour for a coffee date, a night out, or a trip to the Louvre, consider these four touchpoints:
Skin – "French Girl" skin appears natural, clean, and not caked with makeup. Essentially, less is more. Concealer is essential, as it can help hide any unwanted blemishes or under-eye circles. After that, use a tiny amount of foundation to add a light base to your skin. If you prefer a BB cream vs CC cream, which provides lighter coverage, reach for our CCC Clean Correction Cream instead. If you see any freckles or sunspots poking out, that's okay. It's all part of the "French Girl" aesthetic, and you'll look absolutely magnifique!
Eyes – If you're going for that French flair, you don't need to stress about complex shading or eyeliner. A simple, neutral shade (like light brown or copper) can make your eyes pop, subtly of course. Apply just enough to make it noticeable, and finish off the eye with some mascara to elongate your lashes.
Cheeks – If you're out on a Parisian picnic by the Seine, you may find your face flushed with color. Adding the perfect cheek makeup can make your face appear more vibrant and glowing. In fact, French-American model Camille Rowe confides that one of her top secrets for a cute French look includes adding a little blush just below the bridge of her nose. Achieve a darling sun-kissed look with some help from rouge or even light wear lipstick.
Lips – The red lip makeup look is the pinnacle of "French Girl" fashion. Fight against the urge to line your lips, and apply along the natural curves of your lips. Or try applying the lipstick with your finger for a less dramatic, more natural look.
Voila! You have completed "The French Girl" look. And remember—this look isn't just a fashion statement but a state of mind. All you need now is to treat yourself to a café au lait, a good book, and a chocolate croissant to start living your "French Girl" fantasy.
#3 Lifted Brow Look
Makeup trends are constantly changing—and so are eyebrow styles. While the '90s were filled with plucked, razor-thin brows, full, voluminous eyebrows made their mark during the 2010s.
The next eyebrow trend has emerged, and some people swear by it—the lifted brow.
Lifted eyebrows give the appearance of a facelift, emphasize your eye area, and elongate your face. To achieve a sculpted look, simply: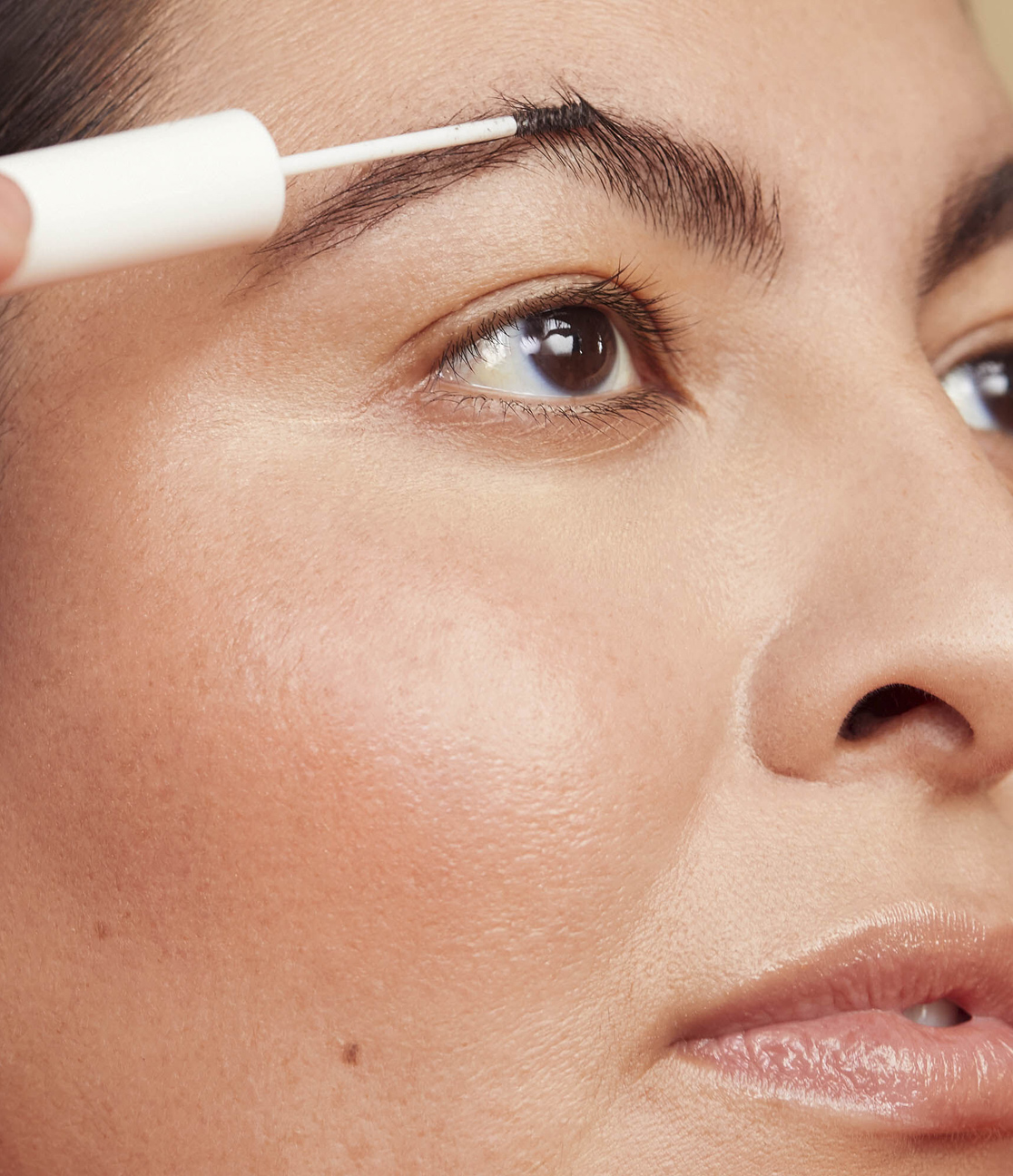 Keep your lashes lifted for an elevated, natural look that beckons in summertime suitors.
#4 1960s Glam Look
Looking to spend your summer nights in pleated pants, patterned head scarves, and mod sunglasses? Complement your style with a groovy '60s makeup look that emphasizes winged liner and dramatic pops of color.
Popularized by British supermodel Twiggy, the notorious '60s style makes your eyes the focal point of the look. When traveling back in time, don't forget to pack the essentials:
Graphic eyeliner – The iconic '60s eye showcases the shape of your eye by exaggerating the upper eye line. You can start with a cat-eye by flicking your eyeliner out and upwards at the outer edges of your eye. Flicking the eyeliner downwards also looks lovely if you have down-turned eyes. '60s makeup looks will often take liner a step farther by lining the inner eye duct for a sharper, more dramatic look. And if you want to go the whole nine yards, you can add a line of liner above the crease of your eye to create dimension.
Undereye liner – Another facet of Twiggy-era makeup is an exciting under-eye. Add small, downward-facing lines underneath your eye to create the illusion of eyelashes for a cute, cartoonish look. Adding a white liner in your waterline can also make your eye appear larger for a more doe-like look.
Powdered pops of color – If you're going all out with a bold eye, you may as well add some color into the mix. Liven up your life with a powdered eyeshadow to compliment your lined eyes. Though you're free to express your personality with any color imaginable, makeup experts agree that brown-eyed does do best with rich purples and earthy greens. If your eyes are blue, go for blue accents. For green, springtime colors like rose or plum will suit your shade best.
Whether you're more of a Twiggy, Jackie Kennedy, or Marilyn Monroe, a classy 1960s look can add tons of fun to your morning makeup routine to help you throwback and lay back this summer. Just grab your eyeliner pencil and eyeshadow palette and let's get to work!
#5 Sculpted Goddess Look
If you're looking to conjure the delicate, feminine beauty of Aphrodite, add bronzer to your beauty arsenal. When you carefully contour your features with a golden glow, you'll achieve a sun-kissed, sculpted look that'll have you feeling like an absolute work of art. Our lightweight liquid eyeshadow features buildable, high-impact shimmer that glides on easily and dries down quickly, letting you express your shine with just one swipe.
Much like painting, the art of contouring lends itself to creativity. As such, you'll have plenty of contour styles to choose from depending on the look you wish to achieve and the shape of your face:
Heart-shaped – Since the top half of your face is wider than the bottom half, you can create balance by contouring the sides of your forehead. You can also elongate your cheekbones by drawing the contour down the sides of your face.
Oblong-shaped – If your face is taller than it is wide, you can use contouring at the top of your forehead and the bottom of your chin to make your face appear more rounded.
Square-shaped – Going from the edges of either side of your chin, draw the contour upwards to soften the edges of your face.
Round-shaped – Add structure to your face by drawing the contour in from your cheekbones. From there, draw it down (closer to the edges of your mouth) to create the illusion of chiseled cheekbones while still playing up the fullness of your cheeks.
Oval-shaped – Cut through your oval shape by adding contour straight across your cheekbones. Feel free to add some highlights above and below the contour line to add depth and dimension.
Though your face is beautiful without the help of glowy makeup, bronzer can certainly add a layer of structure that highlights your natural features so that your confidence radiates outward across your domain—it's a goddess thing.
Do Your Makeup the Honest Way
Whether you're crafting your makeup routine around a dewy au naturale look or spicing up your summer with a far-out pop of color, a summer makeup look that helps you feel like your true Honest self is one that'll last.
At Honest, we're all about clean beauty products that illuminate your natural glow. Our eye, lip, cheek, and face makeup collection is cruelty-free, toxicologist-audited, and dermatologist-tested. And we always strive to use plant-derived ingredients that'll make your skin health bloom.
With our clean, makeup products, you can nourish your skin and shed light on your summer-style options. Shop our oh-so-clean collection today.
Sources:
Center for Drug Evaluation and Research. Sunscreen: How to help protect your skin from the sun. U.S. Food and Drug Administration. https://www.fda.gov/drugs/understanding-over-counter-medicines/sunscreen-how-help-protect-your-skin-sun.
Vogue. (2019, September 24). Camille Rowe's Guide to Effortless French Girl Beauty | Beauty Secrets | Vogue. YouTube. https://www.youtube.com/watch?v=KTe9yvjIrRQ.
Borrelli-Persson, L. (2014, September 19). Celebrating Twiggy, the face of the sixties, on her birthday. Vogue. https://www.vogue.com/slideshow/twiggy-sixties-icon-in-vogue.
Ourisman, J. (2021, November 4). So, what's the deal with Brows in 2022? Harper's BAZAAR. https://www.harpersbazaar.com/beauty/makeup/a38160454/eyebrow-trends-2022/.
We aim to provide you with the most honest and credible information possible. This article was reviewed for accuracy by The Honest Team and was written based on trusted sources that are linked at the bottom of the article.
blog_review_statement