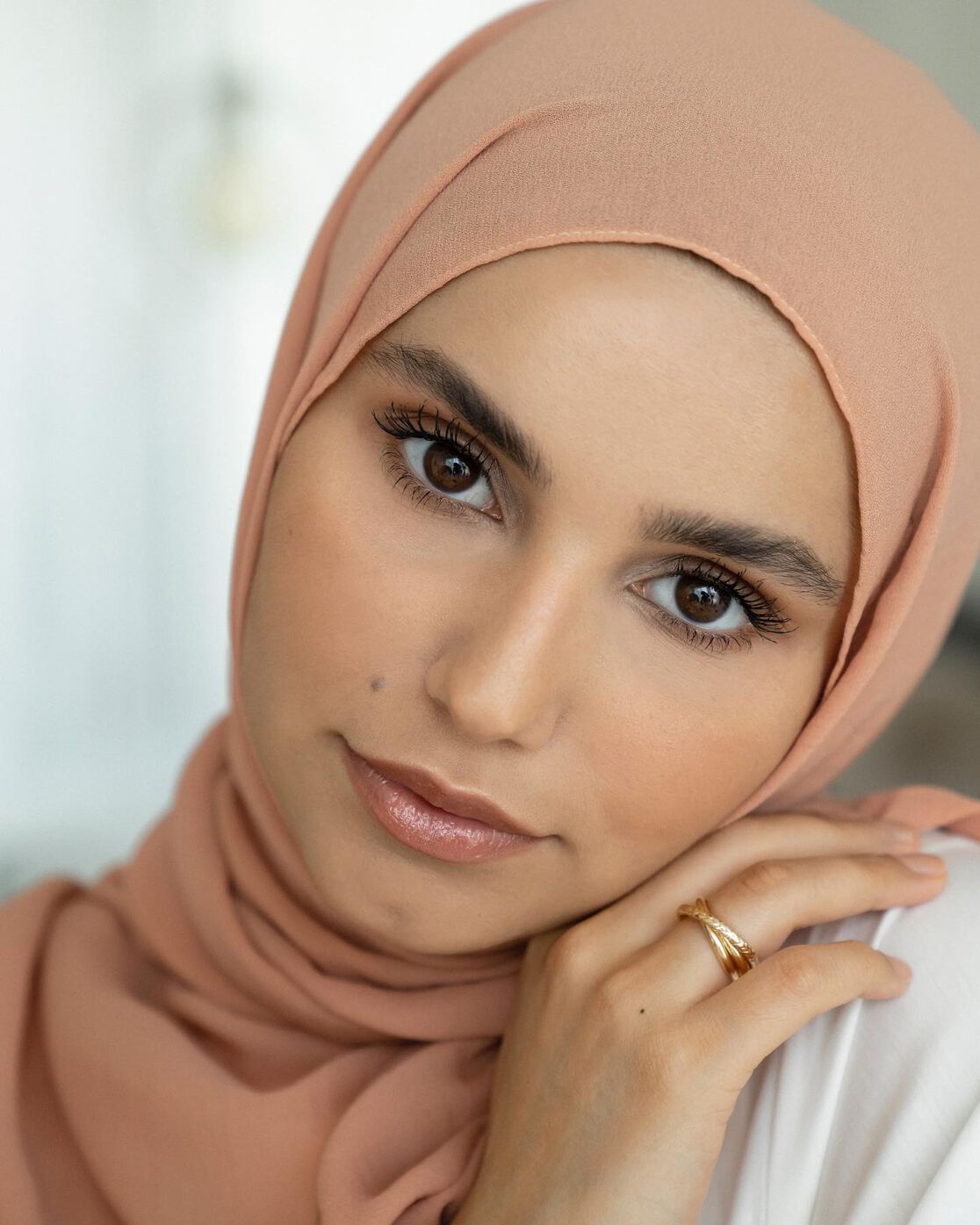 Image shared by @yaseminxkaradag
From natural to dramatic, there are tons of options for wedding eye makeup
You're walking down the aisle on your wedding day and your eyes are on your future spouse. But everyone else's eyes are on you (as they should be). That means you'll want to make sure your bridal look makes you feel beautiful and confident. Making your peepers pop with your wedding makeup is a great way to do it.
Whether you have a flair for the dramatic or you want to embrace a natural look, there's a bridal eye makeup look perfect for you. To find a little inspiration, explore the three wedding makeup ideas below and learn how to make them work for you (even if you aren't a professional makeup artist).
1. Embrace the glamour of a classic smokey eye
There's a reason the smokey eye has stood the test of time. No other eye makeup look brings together sexy and chic quite like this one. If you think that this look is too dramatic for your wedding, you might be surprised to learn that it can work on a blushing bride. It just takes a little planning, practice, and knowledge of the smokey eye dos and don'ts.
Do give yourself plenty of time before your wedding to nail your makeup look. Rushing a smokey eye palette can make you look more raccoon than radiant.
Do start with an eye primer so that your look stays in place from walking down the aisle to your grand exit. Don't have an eye primer? A basic primer, like the Honest Beauty Everything Primer – Matte, can do the trick.
Do embrace bronzes, browns, greens, and grays when selecting your eyeshadow and eyeliner. You might think black is the way to go, but too much of it can make your eyes look smaller.
Don't forget to blend. If you think you've blended enough, keep going. You shouldn't be able to tell where each shade begins and ends (think of it as a marriage of your eyeshadow colors).
Don't feel like you're limited to certain lip colors when pairing this dramatic eye makeup look. While it's common to pair a smokey eye with a nude lip or pale pink lip, there's no reason you can't rock a bold lip. Contemplating a red lip to top off your dramatic eye makeup? Curious what the best wedding lipstick shades are for your chosen look? Simply run through a makeup trial and try a few different ideas and a mixture of products before solidifying the specific bridal look you'll wear on your wedding day.
2. Let your beauty shine with natural wedding eye makeup
For some brides, less is more when it comes to wedding eye makeup. If you want a subtle bridal look that enhances your natural beauty, you should focus on using eyeshadow colors that compliment your eye color.
Turn to orangey earth tones and rich browns if you have blue eyes. Neutral pinks, taupes, and purples are your best friends when you have green or hazel eyes. You should opt for gunmetal, silver, and icy blue shades if your eyes are gray. Finally, you can play with most colors if you have brown eyes, so feel free to experiment with various natural wedding makeup ideas prior to the big day.
Once you select your eyeshadow palette, you'll want to focus on your brows and lashes. Tweeze any stray hairs and then use brow gel and a brow pencil, like the Honest Beauty Brow Pencil, to help your brows fall in line (while still looking natural). Then, you'll want to use an eyelash curler before adding a coat or two of black mascara for a naturally beautiful look.
3. Add interest with bold wedding eye makeup
Do you want your bridal makeup to be as fun and vibrant as you are? Then bold eye makeup is perfect for you. "Bold makeup" can encompass many different looks. To keep your eye makeup from transforming into something more appropriate for Halloween, you'll want to embrace just one or two of them in combination.
Dramatic false fluttery lashes can be a fun way to add interest to your bridal makeup. Intimidated by falsies? Don't be. Just trim the lashes to fit your eye, add lash glue to the outer seam of the falsies and place the lashes as close to your lash line as possible. Once the glue is dry, apply some mascara to help blend the false lashes with your natural ones. And it's as simple as that!
Shimmery, sparkly eyeshadow can help you add a little drama to your look without going for a full-on smokey eye. Using glittery eyeshadow on your lids and winged eyeliner is just one way you can add glam to your beautiful eyes.
Although pastels and neutrals tend to be the most-popular wedding eyeshadow colors, don't think that brighter and bolder shades are off-limits. With the proper colors for your eye color and skin tone, as well as and practice learning to blend, bold eyeshadow colors can work for a bride.
You'll look picture-perfect with these wedding eye makeup looks
Now that you've explored options for your bridal eye makeup, try some out for yourself. Practice makes perfect (and it can be a great break from the stress of wedding planning).