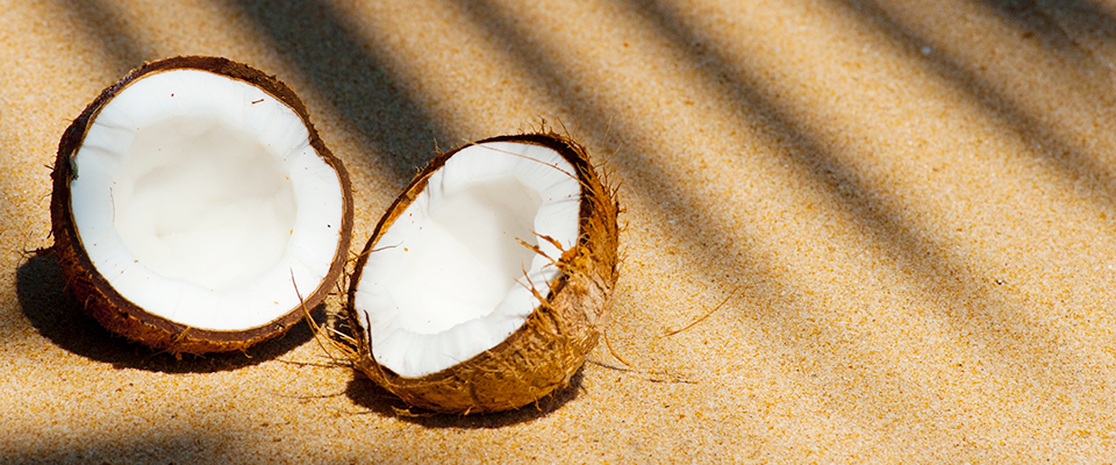 Coconut oil has certainly had its moment in the sun as of late, thanks in no small part to a myriad of potential everyday uses. Extracted from the kernel or meat of mature coconuts harvested from the coconut palm, it's no wonder this sweet-smelling, benefit-rich ingredient is included in some of our clean beauty faves.
Rich in saturated fats — which can work to repair the skin's natural barrier function and help lock in moisture by slowing evaporation — this multi-tasking ingredient can be found hard at work in our Magic Beauty Balm. Go ahead, soothe and soften lips, cuticles and dry spells everywhere with just a touch.
Packed with Vitamin E and omega-3 fatty acids, coconut oil is also naturally soft and waxy, making it perfect for providing lips with luscious cushion and conditioning. Enjoy its benefits in our lightweight, high-impact (and award-winning) Demi Matte Lip Crayons — our not-so-secret weapon for satiny-soft lips.
This plant-derived ingredient's potential plusses don't end with the skin and lips; it can also work wonders for dry, unruly hair. With coconut oil among its certified organic ingredients, our All-Purpose Balm is perfect for taming frizz and flyaways and rubbing on split ends to smooth hair.
All the love for skin, lips and hair? Yes, yes and more yes.
We aim to provide you with the most honest and credible information possible. This article was reviewed for accuracy by The Honest Team and was written based on trusted sources that are linked at the bottom of the article.
blog_review_statement