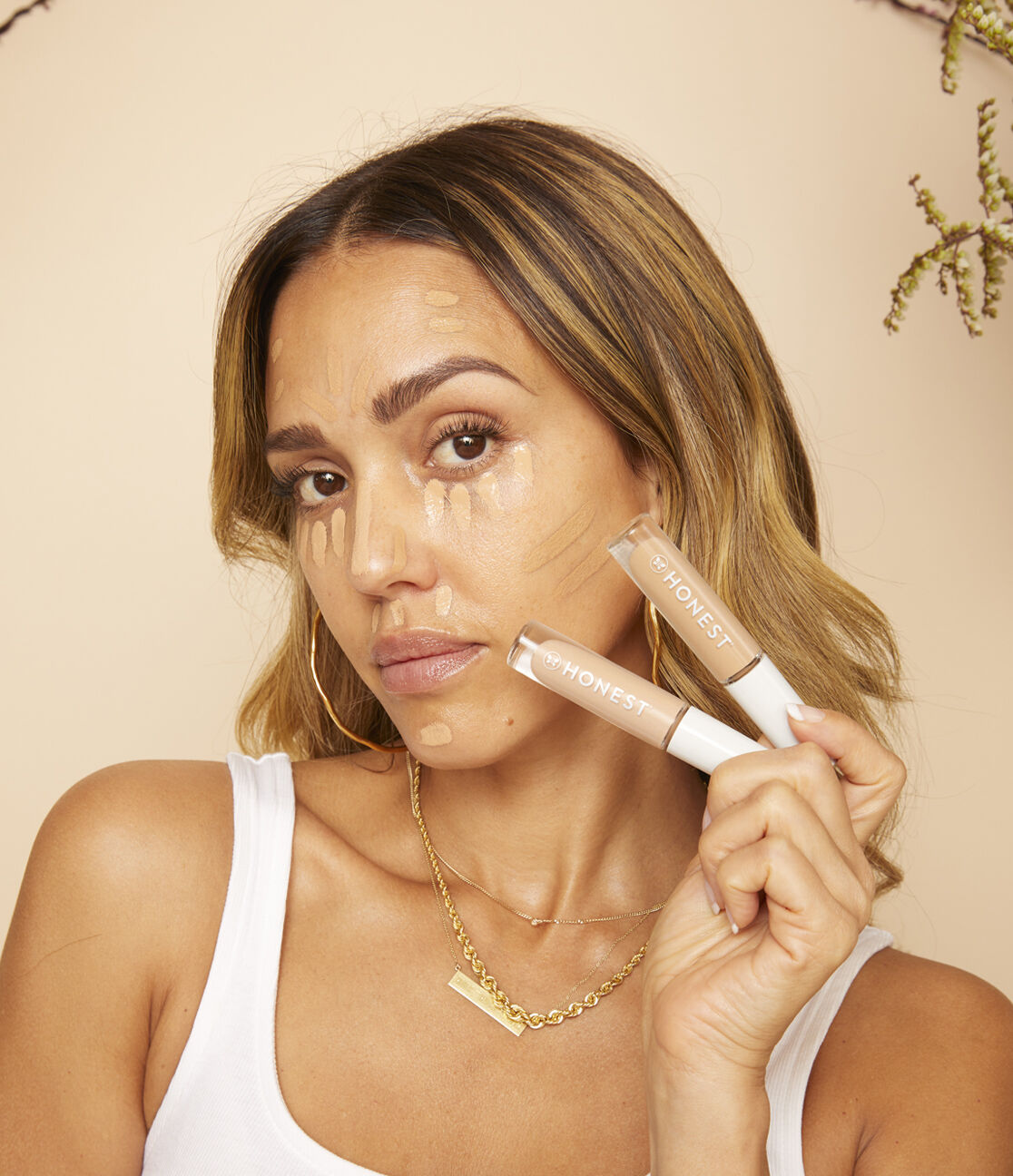 Our Fresh Flex Concealer has arrived! Medium buildable coverage that works like makeup, feels like skincare + keeps up with your daily flex. Made with skincare ingredients and our Clean Power Technology™ to create lasting wear, this multitasking concealer seamlessly blends to a smooth, second-skin finish, letting you create medium buildable coverage how you want + where you want. Made with 2 types Hyaluronic Acid, Shea Butter, Niacinamide, and Vitamin E. Works for all skin types.
"I love how this makes my skin look naturally flawless. No foundation needed." - Jessica Alba, Honest Founder
CONCEAL
Apply the Fresh Flex Concealer to hide any blemishes and dark circles + brighten up your complexion.
Use a damp Beauty Sponge to press the product seamlessly into the skin.
CONTOUR
Apply a concealer two shades darker than your skin tone to contour softer areas, like the sides of your nose, jawline + forehead.
Easily buff out the concealer with our Blending Crease Brush.
Not sure which concealer is right for your skin tone? We got you! Our Shade Finder Quiz will reco your perfect match.
We aim to provide you with the most honest and credible information possible. This article was reviewed for accuracy by The Honest Team and was written based on trusted sources that are linked at the bottom of the article.
blog_review_statement