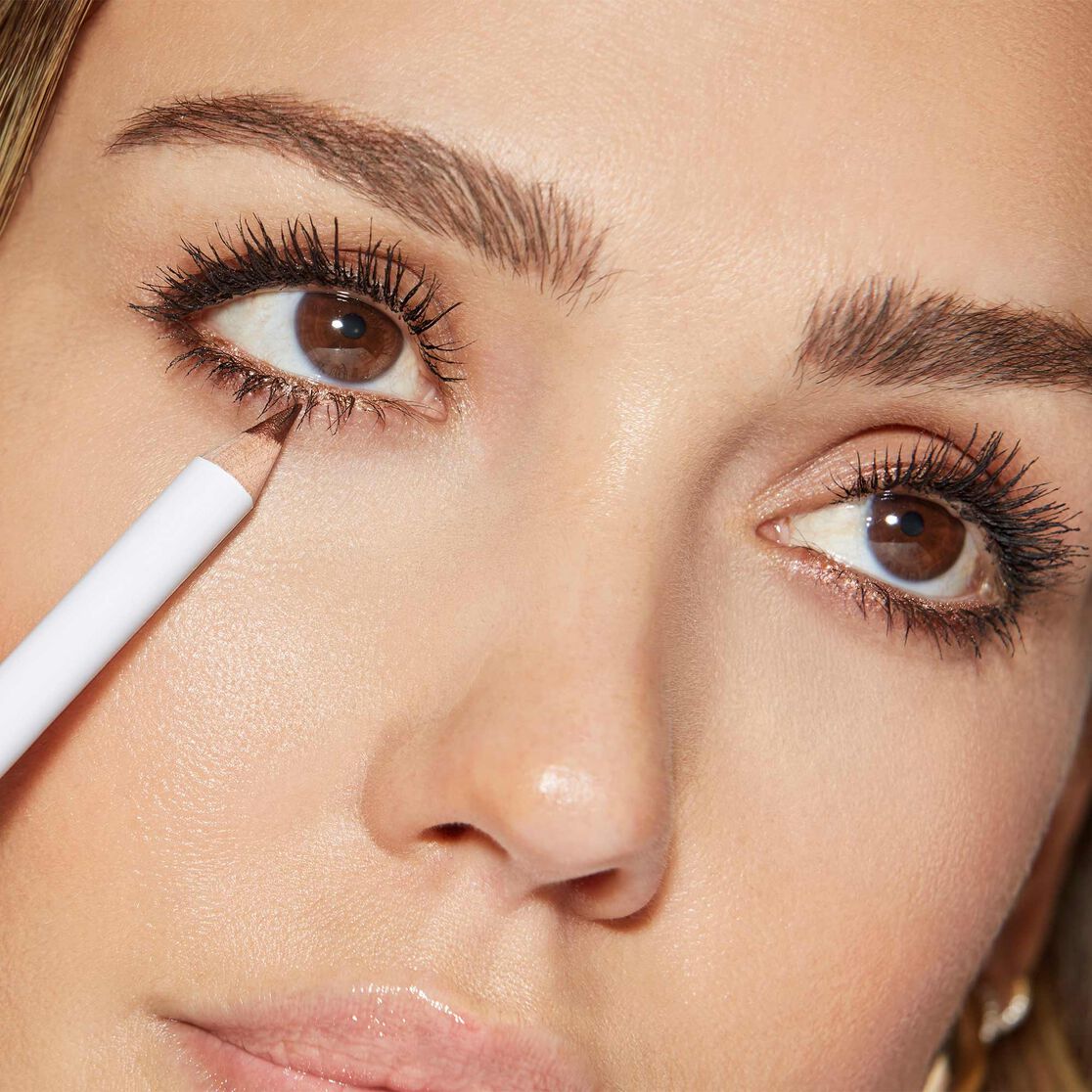 The eyes are often called the windows to the soul. Following that logic, you could think of eyeliner as the beautiful windowpane decorating the window!
Eyeliner comes in all shapes, sizes, and colors. From cat eyeliners to the recent fox eye trend, eyeliners are always in style one way or another. Since they are so widely used, they are also widely manufactured with many different formulations.
Choosing the perfect eyeliner can be a quest in and of itself. Different formulas are more suitable for different occasions, making the decision-making process somewhat challenging. Read on to find out the different types of eyeliners available and our tips on how to choose the best one for yourself!
Types of Eyeliners
There are two main types of eyeliners: pencil liners and liquid liners. Due to their different formulas, the technique for applying them differs as well. Similarly, the neatness and finesse needed to apply the liner is different between these two as well.
Liquid Eyeliner
Liquid eyeliners come in a liquid formula. This liquid formula is either dispersed in the form of a felt tip liner, which comes in the shape of a pen, or a thin tip brush with a bottle to store the liquid liner. Both of these variations have their own benefits and drawbacks.
Felt Tip Liquid Liner
Felt tip eyeliners are well-loved by everyone, mostly because of how convenient they are. They are easy to use, with a pen shape that is comfortable to hold and guide.
Felt tip liquid liners are the best at making bold, sharp lines for dramatic flair. With practice, even doing a spectacular winged liner becomes easier. However, if you don't have much practice using a liquid eyeliner pen , you could end up with thick and messy lines while trying to even out the liner on both eyes. Just remind yourself that practice makes perfect, and you'll get there!
Felt tip liners work incredibly well for smokey eye makeup looks and work just right to build the intensity of dark shades while also neatly accentuating your eyes to make sure they don't look like a raccoon-type mess. Pro tip: if you want the focus of your look to be on your winged eyeliner, opt for a more subtle lash product like our Lash Tint.
Brush Tip Liquid Liner
Brush tip liners require more precision and finesse for a smooth application, much like holding a paintbrush. However, a brush liner is more useful for creating sharp and precise thin lines, sans the mess.
They come in both shiny and matte finish forms and require some time to dry completely and not smudge. They are mostly long-lasting and waterproof, although somewhat easier to remove than the felt tip formulations.
For example, our own Honest® Beauty Liquid Eyeliner offers an 8-hour wear without any smudging or flaking. The ultra-pigmented liner comes with a tip applicator for easy usage, and it can be easily removed with a makeup remover.
Pencil Eyeliner
Pencil eyeliner has been the most commonly used eyeliner for decades. It is multi-purpose and can be used in a variety of ways. Pencil eyeliner creates a nearly perfect smudge for those that love the smokey eye look. However, they can also be used for a clean sweep across the lids and to line the upper and lower lash line neatly without the smudge. Our Vibeliner Pencil Eyeliner delivers an effortless swipe of color.
It may be best to use a pencil to line your waterline to avoid getting any eyeliner into your sensitive eyes. The only drawback is having to repeatedly sharpen the eyeliner pencil—that can be messy—and the necessity of carrying a pencil sharpener in your makeup bag .
Try mixing up your pencil liners by adding unique colors like purples and greens. When it comes to how to choose eyeliner color, you should focus on shades that complement your eye color. As for the sharpener problem—hey, it's a small price to pay for convenience!
Retractable Pencil Liner
Unfortunately, retractable liners may not always offer the same range of colors that normal pencil liners do. However, they are extremely functional and eliminate the need to sharpen your eyeliner pencil over and over.
Most retractable pencil eyeliners offer a smooth, glide-on tip that allows for easy and precise application. However, retractable pencil liners are not very sturdy. If you twist up too high, bringing too much of the retractable eyeliner out at once, it could break.
Gel or Cream Liners
There is also a third eyeliner formula, called a gel or cream liner, but it may be too advanced for most people. The gel formula also quickly dries out without daily use and requires the use of a liner brush, either thin tip or angled. If you're a makeup artist, you might love a great gel liner, because they are very intense when using different colors.
Regardless of the type of eyeliner you choose, whether liquid or pencil eyeliner, it is recommended to look for one that's good not only for you, but also for the environment and your health. The best beauty products are those that are clean, safe, hypoallergenic, and eco-friendly—also known as Honest!
Sources:
https://www.honest.com/beauty-products/makeup/liquid-eyeliner/B02LQE64NOFLS.html
https://www.dermstore.com/blog/liquid-eyeliner-vs-pencil-eyeliner/#:~:text=What%20We%20Love%3A%20One%20respondent,the%20smoldering%20lines%20you%20crave.&text=Pro%20Tips%3A%20A%20thinner%20line,re%20choosing%20a%20pencil%20eyeliner.
https://www.beautyforreal.com/blogs/blog/pencil-eyeliner-vs-liquid-eyeliner-get-em-both