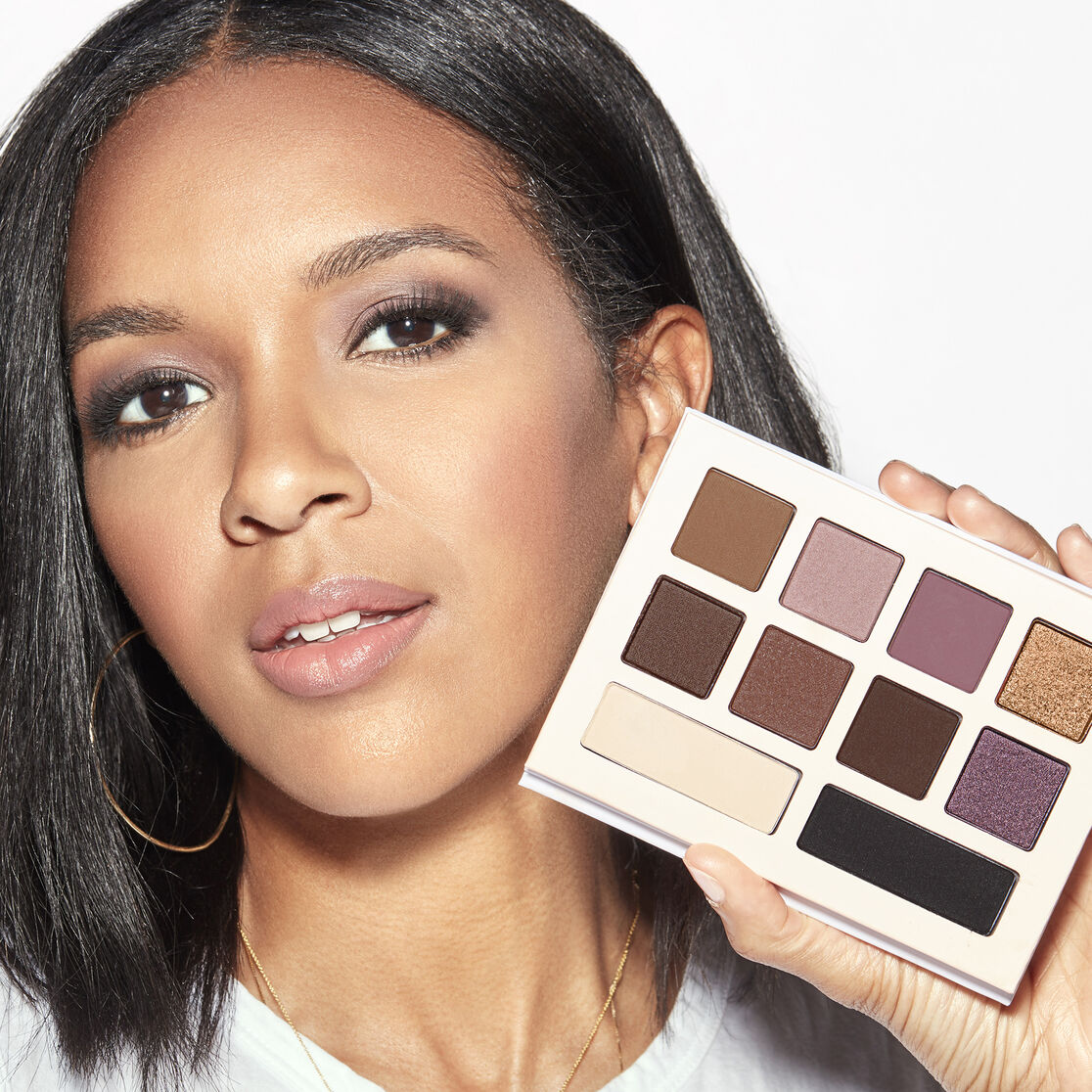 From eye makeup trends to strong lip color, changing your skincare and makeup routine for the colder months is essential. Winter comes with some benefits, depending on where you live, of course. One advantage is that it gives your skin some much-needed rest from harsh UV rays. However, the downside is that winter weather ultimately dries out the skin. As the humidity levels drop, the moisture in the skin evaporates, which may result in dry and flaky skin.
This means that applying makeup in winter may require a few special considerations and the use of a few tried-and-tested tricks to master flawless, flake-free holiday makeup looks.
Winter Makeup Essentials
Moisturizer
Arguably the first––and most important––part of any makeup regimen in winter is moisturizer. It helps soften up the skin and hydrate the skin. The best time to apply moisturizer is while your face is still damp. This will help it absorb the product, as well as lock in the hydration underneath. Try to look for a moisturizer enriched with vitamins, plus natural oils like argan oil. There are also types of tinted moisturizer available that you can add to your makeup kit for winter to help even out your skin tone.
Serum
To further boost hydration and the natural glow of your skin, opt for a hydrating serum. Be sure to thoroughly massage it into the skin for best results.
Primer
Primers are designed to prep the skin for makeup and can help your foundation set smoothly. It is best to apply primer before applying foundation. Opt for an illuminating and hydrating primer for the winter months to get that pretty, lit-from-within glow.
Liquid/Cream Foundation
Powder or stick foundations can snag on flaky areas and dry patches, thus making them more visible. In the winter season, the best foundation options are silky, liquid foundations or creams. If you can find a moisturizing or illuminating cream foundation, even better!
Cream Blush
Also, be sure to minimize the use of powder blushes and opt for cream ones in the winter season. Go for nude and subtle shades since the cold weather already flushes the skin. You can always use a bronzer instead.
Eyeliner
Liquid Eyeliner is usually the preferred choice for a bold, dramatic look to the eye. This formula has an easy-to-use applicator tip that glides on easily and won't budge.
Eyeshadow
Serve endless winter looks with this pigment-rich eyeshadow palette starring 10 velvety shades in a range of mattes, shimmers, and satins. Effortlessly create color gradients and perfectly smokey looks with blendable hues. Our creamy formula pencil eyeliner is easy to smudge so it can be great for a smokey eye look or to build up your fave eyeshadow.
Moisturizing Lipsticks and Lip balm
It is better to avoid matte lipstick in the winter months. Instead, go for velvet-finish, semi-matte, or regular lipsticks to ensure your lips stay moisturized. Try looking for a moisturizing lipstick formula. Layer your lipstick on top of a nourishing vegan lip balm for a smooth effect and long-lasting moisture. From a red lip to a different color bold lip, this should be at the top of your winter makeup tips.
Honest Tips and Tricks
Remember that the rule of thumb with winter makeup is hydration, hydration, hydration. If the skin is adequately hydrated, it will enhance your makeup and make it look even better. These tips and tricks will help you achieve a natural look to brighten up winter-ravaged skin.
Start by using a gentle face cleanser. If the cleanser is too harsh, it can strip the skin of its natural oils, making it drier and more vulnerable to less than ideal winter conditions.1
Exfoliate your skin regularly, as it accumulates dead skin cells. With regular exfoliation, you can remove those dead cells and allow fresh, new skin to shine through. This also helps moisturizers, primers, and serums to absorb into the skin more deeply. When choosing exfoliators, chemical exfoliators do a better job than physical ones.
Increase the use of face masks in the winter. Try a hydrating, moisturizing, or nourishing face mask that is enriched with essential oils, Vitamins, or antioxidants to help prevent dry skin.
Allow your moisturizer time to fully absorb into your skin before layering on your primer or foundation.
Apply foundation with a damp beauty blender for a softer, more natural look. The dampness of the blender will also help to make the foundation more lightweight.
Moisturize your lips regularly and scrub them gently to remove any dead skin. This will help your lipstick apply better, too.
Winter makeup doesn't mean you have to skip the powder altogether. Try using a pressed powder instead of a loose one to set your face. The goal is to mattify some areas to help highlight the high points even more. These high points include the sides of the nose, between the eyebrows, and underneath the cheeks.
Set your makeup using an illuminating/highlighting setting spray. This helps ensure your makeup lasts longer and does not transfer onto scarves, sweaters, or high necklines.
How Can I Glow My Face in Winter?
To get that dewy winter makeup look, try mixing your foundation with a few drops of highlighter. Mixing foundation and highlighter helps spread the glow evenly onto your skin, resulting in a naturally dewy makeup look. Limit your use of powders and opt for lip balms and lip glosses.
How Can I Get Flawless Skin in Winter?
For a naturally glowing and flawless complexion in winter, you need to help strengthen the skin barrier to resist the harshness of the weather. Hydrate from the inside out by increasing your intake of healthy fats in your diet and age gracefully by avoiding seed and vegetable oils, refined carbs, and sugar.2 Regularly take a good multivitamin and increase your water consumption.
Remember that the skin is an organ just like any other, so it needs proper care and nutrition to thrive. Take care of your skin, and we promise it will take care of you!
Sources:
We aim to provide you with the most honest and credible information possible. This article was reviewed for accuracy by The Honest Team and was written based on trusted sources that are linked at the bottom of the article.
blog_review_statement