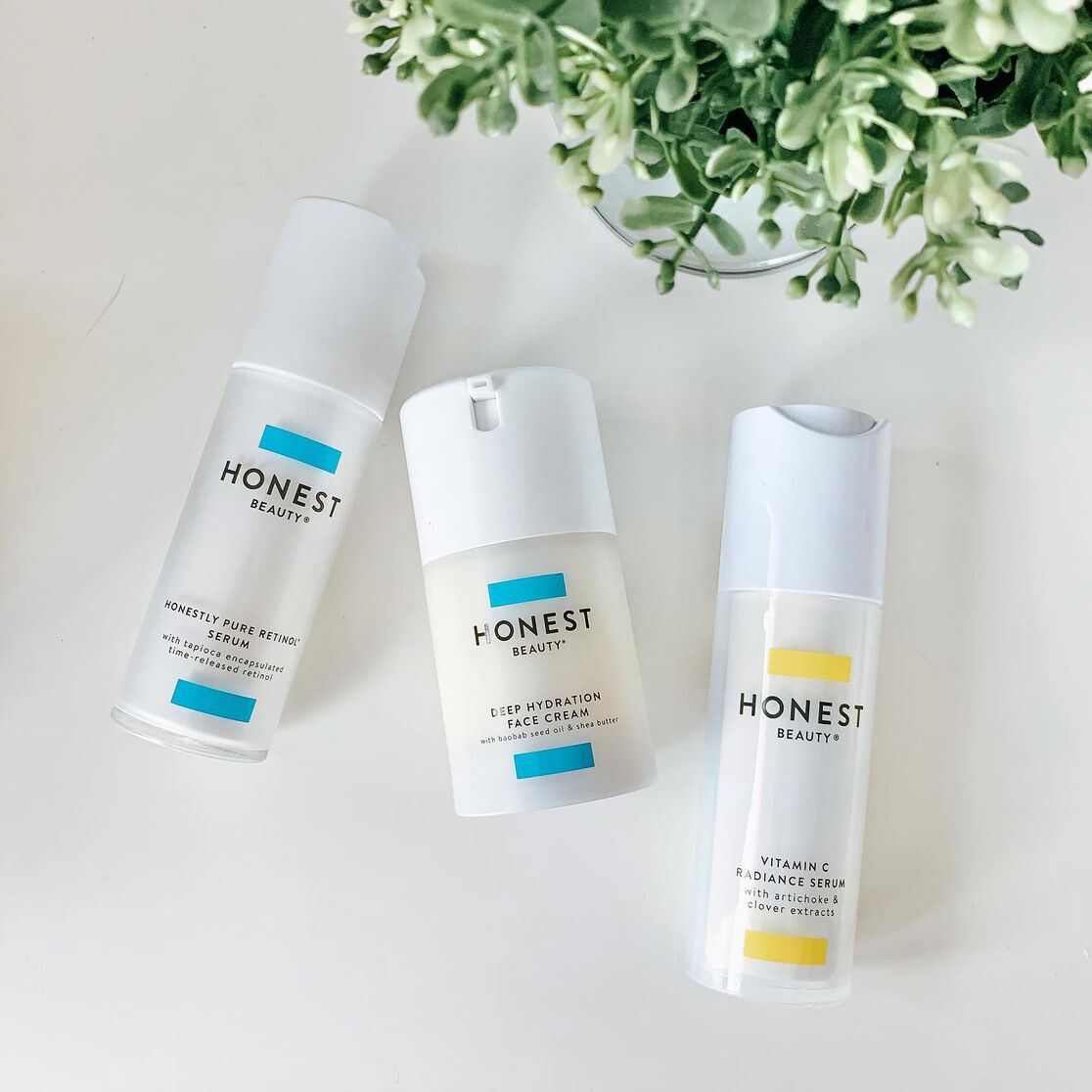 Everyone wants healthy skin, beautiful skin, right? But easier said than done. The key to obtaining it will differ from person to person, depending on the type of skin you have, how consistent you are in committing to a daily skin care regimen, and how carefully you choose the skin care products that are right for your skin type. What works for someone that has combination skin probably won't work as well for those of you that have dry skin.
What is Dry Skin?
If your skin is easily irritated, if you notice patchy redness, feelings of tightness, flakey skin , and even fine lines, you probably have dry skin. This is because your skin is not replenishing sebum quickly enough and its moisture barrier has become damaged. Sebum is the waxy oil that your sebaceous glands produce to keep skin and hair hydrated and protect it from irritants.
What is a Good Skin Care Routine for Dry Skin?
The best skin care routine is the one you're going to stick to and do daily. If you know that you'll avoid doing your skin care routine because it's too complicated, then skip complicated and stick to simple. Consistency is key here. In the morning try starting with this order of face products:
Cleanser
Serum
Eye Cream
Moisturizer
Sunscreen
In the evening, try ending with:
Double Cleanser
Booster or Essence
Eye Cream
Serum
Moisturizer
Cleansers
Cleansers help by cleaning your skin and removing dirt, bacteria, and other impurities. This is an essential step to both your morning and nightly routine. Look for a gentle cleanser that is specifically formulated for dry skin, but not before prepping the skin with some gentle Makeup Remover Wipes,.
Though a facial cleanser like foam and gel are popular, they may not always be the best choice, so be sure to check the active ingredient. Milk cleansers are a great option for dry skin, as are cleansing balms. As to your nighttime skincare routine, you may want to try double cleansing, using an oil-based cleanser to remove makeup and grime, and then washing using your regular facial cleanser.
Serums and Creams
Antioxidant serums, like our vitamin C hyaluronic acid serum, are excellent to help keep your skin feeling soft and supple. They do double duty by both repairing and preventing damage. If you're wondering when to use face serum, it should be applied as the next step after you clean your face. Night creams are an excellent way to wrap up your day and an eye cream can be used both morning and night to help reduce puffiness and get rid of bags beneath the eyes.
Moisturizer
Some people choose to use the same moisturizer both day and night. However, depending on your skin type and its unique needs, you might decide it's best to use a specific formula for daytime wear, and look for something that has a little more oomph for night time moisturizing and repair. Look for light-weight, ultra-hydrating ingredients in your moisturizers in your morning routine and save the heavier creams, like our for luxurious Deep Hydration Face Cream or Calm & Heal Melting Balm , for night time, when it has plenty of time to soak into your skin and work its magic.
Sunscreen
You don't need to apply sun protection at night time but don't skip it during the day. However, sunscreen can be tricky. Chemical ones have to be applied before your moisturizer to be absorbed well enough to be effective. Instead, look for a mineral sunscreen that you can apply after you put on your moisturizer. Or, better yet, look for multi-tasking skincare products that moisturize, nourish, and protect your skin all in one formula, like our tinted moisturizer with SPF.
Boosters
Boosters—sometimes called essences, mists, and serums—are a good step to add for extra nourishment and hydration. What is face mist you may ask? These products are lightweight, almost like water. It's best to apply them right after cleaning your face, so they are well-absorbed. Then you can work your way through heavier products like moisturizer and sunscreen. Boosters can be applied morning and night, but many people prefer to use them at night.
Exfoliators
Twice a week be sure to use a gentle, moisturizing exfoliator to help remove the build-up of dead skin cells. Don't go overboard as too much exfoliation can get in the way of the desired effect and lead to dehydrated skin. However, when done properly, exfoliation works to remove dead skin and debris and prepare your skin for your other beauty products, so that they work more effectively.
How Do You Treat Severe Dry Skin?
If you're experiencing signs of a dry skin type, it may be best to consult with a dermatologist to help you come up with a good skincare routine for how to get rid of dry skin. If you suffer from underlying health conditions that could be contributing to your dry flaky skin, you will need your doctor's help in treating and providing a sensitive skin skincare routine.
Remember that the best skincare routine for dry skin is a consistent one, and when in doubt, keep it's best to keep your skincare products simple.