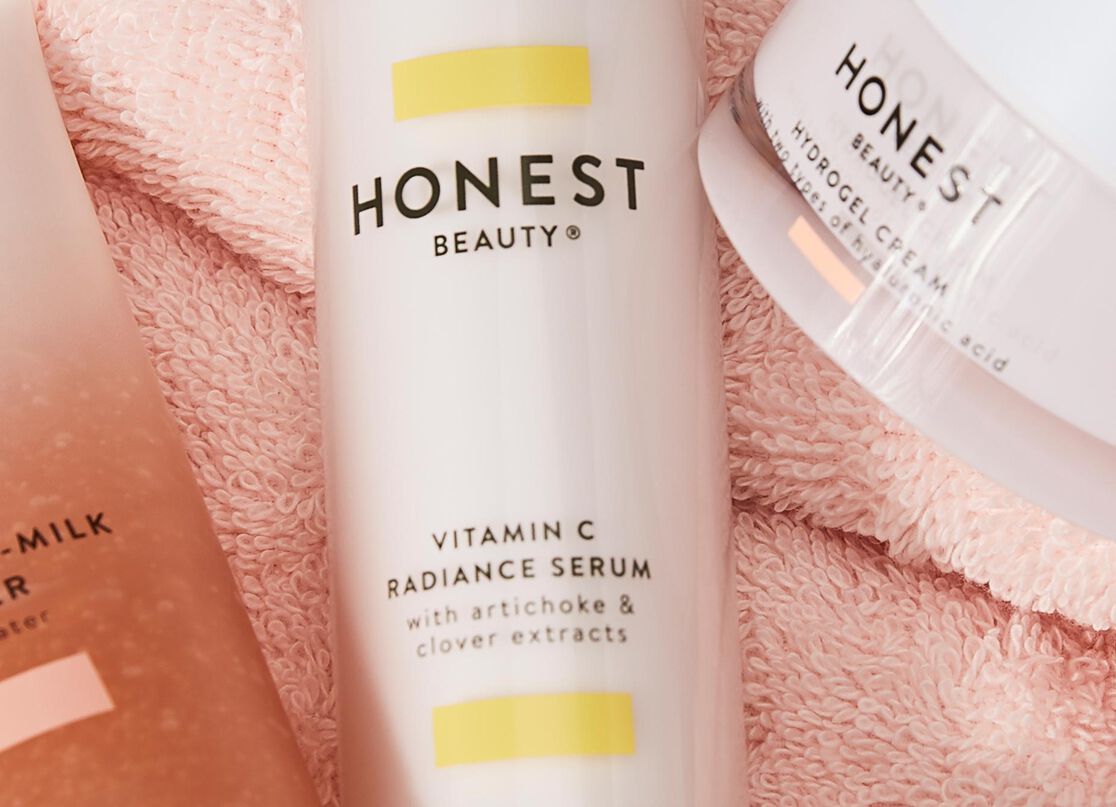 What a Vitamin C Serum Can Do for Your Skin
It's the new hot thing for a reason. Vitamin C serum has a whole list of benefits: it moisturizes, reduces signs of aging, hydrates, improves skin tone and elasticity, and gives you an overall more brilliant-looking complexion. But, the most amazing part is that it works quickly. You'll be able to see the difference it makes in just 2-4 weeks. We're not saying it's a miracle product, but we're not not saying it either.
The Best Vitamin C Serum
Finding the right Vitamin C serum can be tough because there's a lot of of them out there. But, don't be fooled, all serums are not created equal. You've got to look at the product's full ingredient list before you decide which one you're going to use. Let us guide you:
If you're looking for more even skin you're going to want your serum to be formulated with diglucsyl gallic acid. Another key ingredient is Mica, which can help fine-tune the brightness of your skin.
Make sure you're choosing a clean Vitamin C serum that doesn't include any parabens or phthalates. And, if you have sensitive skin, always avoid products with synthetic fragrances and synthetic dyes, both of which can irritate your skin.
Enter: Honest Beauty Vitamin C Radiance Serum
Our Vitamin C Radiance Serum is all about the glow and the results are in:
85% of women agreed it helped to reduce signs of aging*

96% of women agreed it effectively moisturized their skin*

85% of women agreed it gave them a brilliant looking complexion*

87% agreed their skin looked and felt healthier*

93% agreed their skin looked and felt more hydrated*

95% agreed it was suitable for their sensitive skin*
*in a clinical study of 32 women in 2-4 weeks
When to Use Vitamin C Serum
We recommended using it both morning and night. Stick with a routine and you'll see those fast results we're talking about.
Apply it to clean, dry skin right after cleansing. Pat onto your face, neck and décolletage. Then, when the serum is absorbed, apply your favorite moisturizer or cream.
We aim to provide you with the most honest and credible information possible. This article was reviewed for accuracy by The Honest Team and was written based on trusted sources that are linked at the bottom of the article.
blog_review_statement