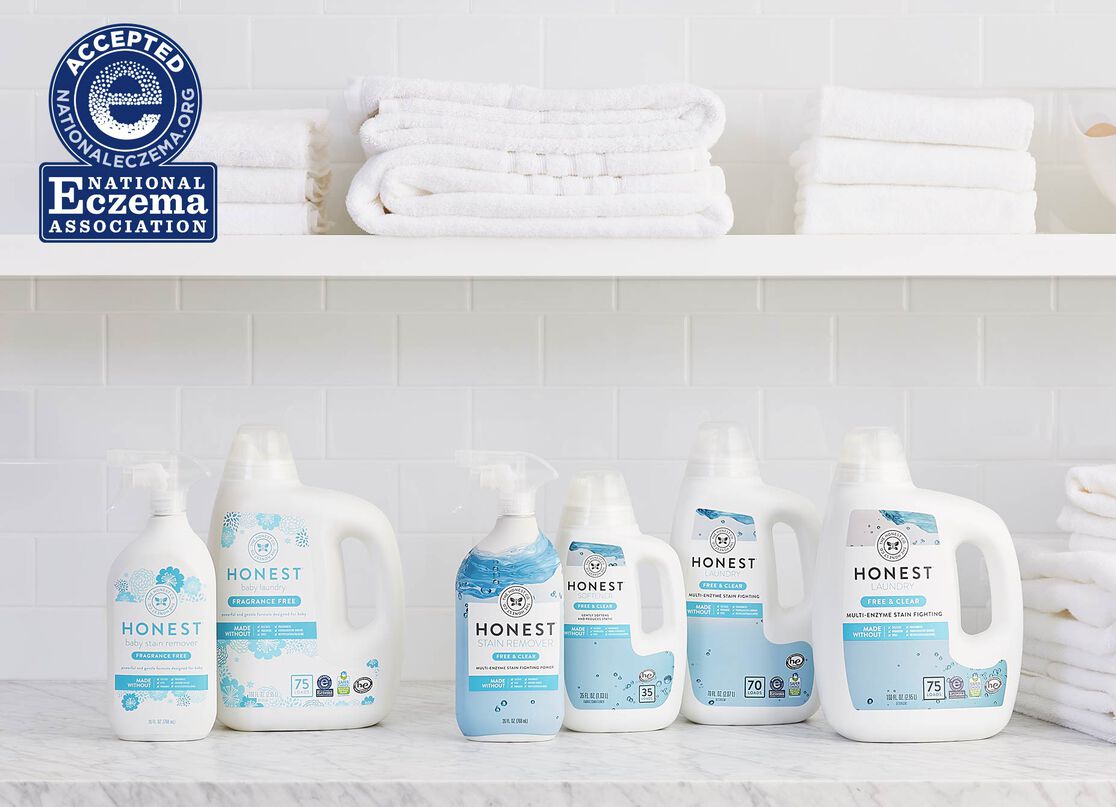 We are pleased to announce that several of the products in our new cleaning collection have earned the National Eczema Association (NEA) Seal of Acceptance™! Participation in this program is completely voluntary, and is intended to encourage and recognize product innovations that provide benefits and improve the quality of life for people with eczema and sensitive skin. We feel that creating products that meet the NEA standards is one more way in which we are working to empower people to make informed purchases and live happy, healthy lives.
Products eligible for the NEA Seal of Acceptance™ are those that have been created or intended for use by persons with eczema or severe sensitive skin conditions. In order to qualify for the seal, products must meet the Seal of Acceptance™ criteria and pass the NEA Seal of Acceptance™ Application Process, which includes an annual application fee that helps to cover operational expenses for the program. NEA Seal of Acceptance™ criteria includes a list of ingredients that should be avoided because they contain known irritants and, depending on the product, the NEA Seal of Acceptance™ Review Panel considers testing data on sensitivity as well as the ingredients and formulation data.
Check for the NEA Seal of Acceptance™ logo on the following Honest cleaning products:
Free & Clear Laundry Detergent (70 oz., 100 oz.)

Baby Laundry Detergent (100 oz.)

Free & Clear Laundry Softener

Free & Clear Stain Remover

Baby Stain Remover
We aim to provide you with the most honest and credible information possible. This article was reviewed for accuracy by The Honest Team and was written based on trusted sources that are linked at the bottom of the article.
blog_review_statement