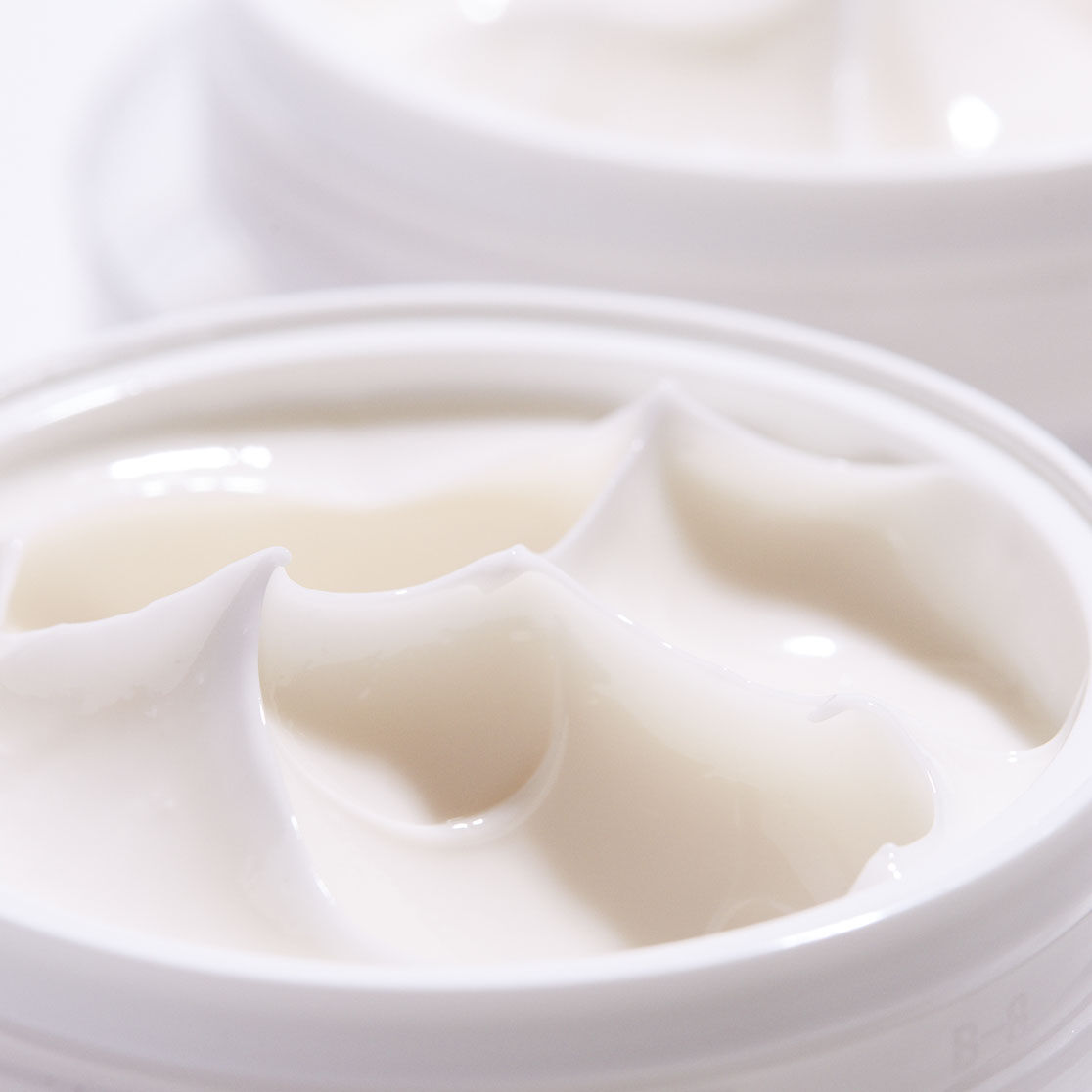 Why we're all about Hyaluronic Acid
We're all about ingredient transparency and knowing what you're putting on your skin. So, we're doing a blog series where we give you the deets on some of our fave skincare ingredients. Next up? Hyaluronic Acid. (pronounced hiya-lur-on-ick, you're welcome)
What it is
Hyaluronic Acid (HA, for short) is a molecule that our body produces naturally to use throughout our extracellular matrix, skin, muscular + connective tissues, and more.
How it works
Hyaluronic Acid is extremely hygroscopic, meaning it attracts + binds water. Hello, hydration.
What does it do for your skin
Because it binds water, it is amazing for hydrating the skin, and may even help reduce the appearance of wrinkles + texture thanks to the skin plumping effects of that extra water in your skin.
We love to double up on HA in our formulas (like our fan fave Hydrogel Cream). By pairing two types of HA with different molecular weights, different layers of your skin get the moisture binding + retaining benefits of Hyaluronic Acid.
Even though HA is something our body produces naturally, that production slows down as we age, which is one reason you'll find it in a lot of anti-aging products.
What to pair it with
Hydration is only half the equation—you're gonna need some emollients to keep all that hydration locked in. So, it's important to use HA in combination with some type of moisturizer which contains emollients or oils. Any Honest Beauty moisturizer or our Organic Beauty Facial Oil will do the trick.
Honest faves with Hyaluronic Acid
The Konjac plant itself is widely known for being rich in different vitamins. These include:
Hydrogel Cream
Vitamin C Radiance Serum
Honestly Pure Retinol Serum
Beauty Sleep Resurfacing Serum
Everyday Radiance + C Moisturizer
Soothing Daily Moisturizer
Deep Hydration Face Cream
Deep Hydration Eye Cream
Everything Primer - Glow
Gloss-C Lip Gloss
Liquid Lipstick
Honestly Bright Eyes Tinted Eye Cream
Elevated Hydration Mist
Depuff Eye Cream + C
Sensitive Skin Line
What can we say? We love us some HA. And you will too. Stay tuned, we'll be dropping even more ingredient deep dives on the blog over the next few months.
We aim to provide you with the most honest and credible information possible. This article was reviewed for accuracy by The Honest Team and was written based on trusted sources that are linked at the bottom of the article.
blog_review_statement