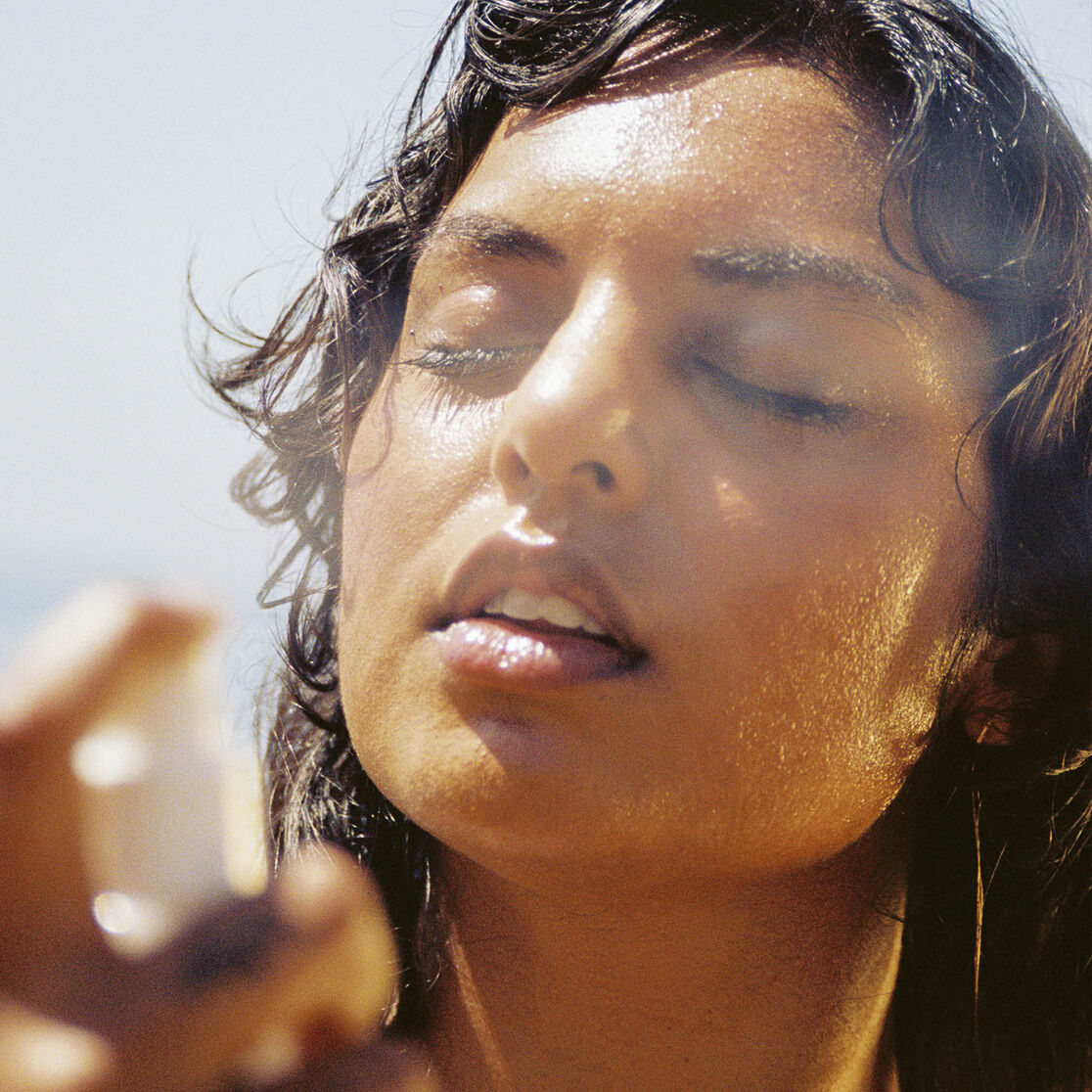 How to Make Makeup Last All Day
Whether you are going for a more dewy makeup look for the daytime or a more dramatic look for the evening, why not make it count? Below are some makeup tips and tricks to help make sure your face makeup lasts as long as possible.
Know Your Skin Type
The most important and basic step in making your makeup last long and sit beautifully on your skin is to first learn how to determine your skin type. Different skin types are suited for different kinds of products.
For example––with oily skin a matte foundation may be ideal, but it wouldn't sit well on dry skin. When you know your skin type, you have a better chance of choosing the right makeup product. When you apply the right makeup product, half of your work is already done!
Prep Your Face
Once you know your skin type and any issues you face, you're better able to prepare your skin for makeup. The first step is obviously cleansing. Choose the right cleanser for your skin and then move on to an exfoliator.
Additionally, a hyaluronic acid serum is your best friend when it comes to skincare, although any hydrating product will do in a pinch. Don't forget to use moisturizer and sunscreen as well. All of these steps help contribute to the longevity of your makeup.
Prime Your Face
Once your skincare routine is done, you can move on to priming your skin. Primers are makeup products designed to provide a solid base for your foundation to latch onto. They are generally lightweight and gel-like.
Primers come in a variety of formulations, from hydrating and nourishing primers to mattifying or dewy ones. Choose the primer that best suits your makeup and skincare needs. For example––if you have oily skin, you should choose a mattifying primer to ensure the makeup doesn't slide off from the excess oil.
Choose a Suitable Foundation
Knowing your skin type is also the first step in finding the right foundation. When your foundation is uniquely designed for your skin type, it has more of a chance of staying put for longer. Choose a matte or semi-matte foundation for oily skin, and a dewy or sheer foundation for dry skin.
Setting Your Foundation is Key
Once your foundation is applied, set it using a translucent setting powder. Setting powders are also available in a variety of finishes, from matte to dewy or sheer ones. Choose the one that best suits you. The natural translucent powder will set cream or liquid foundation formulas and help them stay in place longer.
Set Any Cream or Liquid Products
If you're using a cream blush or bronzer, set it with a matching powder product. The same goes if you are using a cream based product to create the look of faux freckles. As with foundation and setting powder, the powder blush or bronzer will help the cream products last longer.
Set Your Eye Makeup
Sensing a trend here? For eye makeup, you need to prime your eyes just like the rest of your face. However, you may need to use a separate eye primer for that.
Layering your eye makeup properly is key too, with cream or liquid products at the base and powder on top. As an additional step to ensure your eye makeup lasts, you can dip the makeup brush in a setting spray before dabbing it onto the eye makeup palette. If you are looking for tips on how to choose eyeliner color or understand the applications for liquid eyeliner vs pencil eyeliner, our Honest® experts share everything you need to know.
Additional Tips on How to Make Your Makeup Last All Day
Layer Face Products Properly
The most important tip for good makeup application is layering. Layering can make or break your makeup look. If you layer liquid over powder, you'll get caked and patchy makeup. By layering powder over liquid, you'll ensure your makeup is well-set and long-lasting. Rule––creams before powders, always!
Layer Lip Products Properly
Although matte lipsticks are all the rage the past few years, glossy lips never quite lose their charm. However, glossy lipstick isn't easy to maintain, especially long-term.
To make sure even glossy lipstick doesn't budge, line and cover lips with a lip liner first, preferably in a similar shade. Then apply a layer of lipstick over it. This will increase the wear time of your lipstick by almost double.
Try a

Makeup

Setting Spray
Setting spray can set makeup so well that even a swim won't disturb it. Spray a fine mist of finishing spray on your face once you're done with your makeup, keeping the nozzle at least 10 inches away. Setting sprays come in all kinds of finishes, including matte and dewy foundation finishes. Choose one according to what suits your look best.
Use Waterproof Products
As you go through the day your skin faces an onslaught of sweat, dirt, damp air, and possibly even rain. All of these factors can disturb your makeup. Using waterproof makeup can be a lifesaver in preserving your look. At the very least, switch to waterproof eyeliner and waterproof mascara.
Use the Right Tools
As with everything, make sure you're using the right tools for the job. Although you can use your fingers to apply makeup and get good results with it, sometimes it's best to use a proper makeup brush or a makeup sponge. Check out our guide on the different types of makeup brushes you need to get started.
Less is More
Remember not to go overboard at any time in your makeup application process. Too much foundation and your makeup starts to look cakey; too much powder and you'll start seeing patches. It's easier to build coverage as needed than it is to remove all that makeup and start over. Less is more, beauties!
Blot & Retouch As Needed
Always blot any excess oil throughout your day. Blotting paper is great for this, but tissue works too. You should also carry a few things with you, like lipstick and concealer to touch up your look throughout the day and keep your makeup fresh.
While applying makeup can be fun and creative, keep in mind that your makeup is also a bit of a self-reflection. The more at home you feel in your skin, the more your inner confidence will shine through.
Sources:
https://www.thebeautyblotter.com/2019/07/02/how-to-make-your-makeup-last-all-day/
https://www.finder.com.au/how-to-make-makeup-last-all-day
https://theeverygirl.com/make-makeup-last-day/
https://www.byrdie.com/steps-to-having-your-makeup-last-all-day-4114541
https://www.rdasia.com/healthsmart/beauty/13-tricks-to-make-your-makeup-last-all-day-according-to-pros
https://www.skincarebyalana.com/blog/12-life-changing-hacks-to-make-your-makeup-last-longer/
We aim to provide you with the most honest and credible information possible. This article was reviewed for accuracy by The Honest Team and was written based on trusted sources that are linked at the bottom of the article.
blog_review_statement