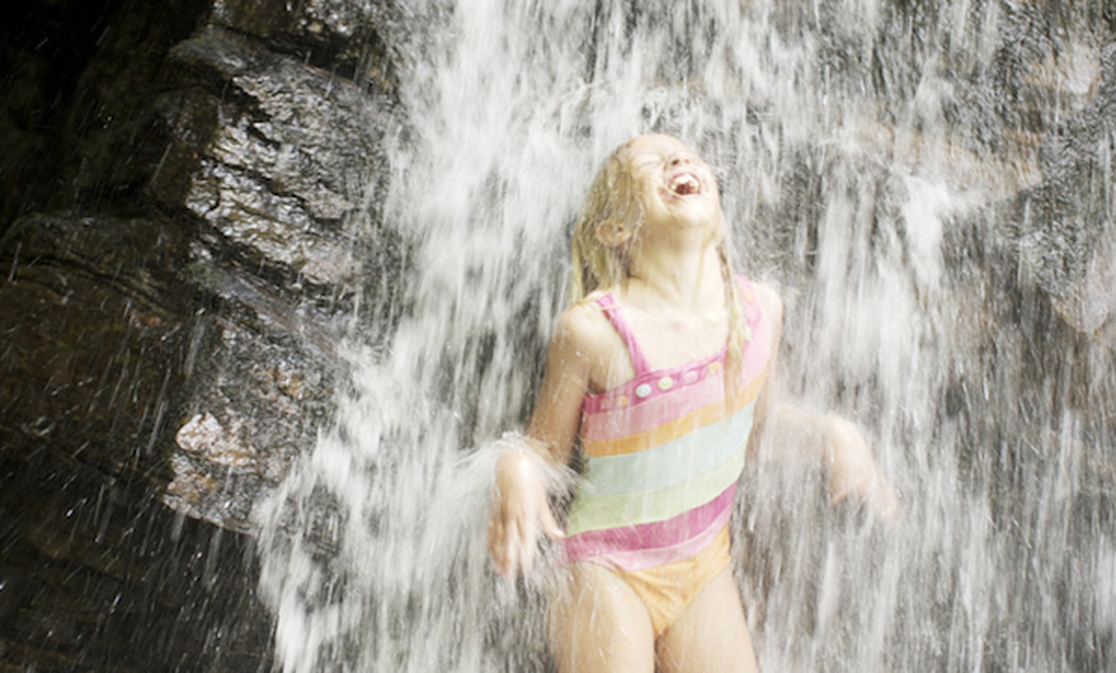 Summer camp memories often stick with us for a lifetime. It's hard to forget that feeling of sunshine and freedom. The first time you cooked by campfire. And whispering to your new friends when you should have been sleeping under the stars.
Experiencing camp has many positive benefits for our kids, from keeping them physically active to reconnecting them with nature to developing their creativity and confidence. Because it's a fun learning opportunity, we've found five day and overnight camps across the country that will inspire resilience, autonomy, and gratitude for our planet.
1. Green River Preserve: Cedar Mountain, North Carolina. Looking for an equally healthy and happy home away from home for your little camper? Green River Preserve creates an intimate setting for camp-goers grades 2 through 12. During each summer session, about 100 campers enjoy a 3,400-acre wildlife preserve in the Blue Ridge Mountains. Kids will connect with nature while — to name a few — jumping through waterfalls, fly fishing, geocaching, and letting their pallet go wild while taste testing the preserve's edible plant selections. This Green America Approved business has it's own farm-to-table program from which campers can tend to their own garden, pick food for meals, and even learn how to compost their table scraps. While camp is already underway, sessions 3 and 5 still have openings. Or you can plan ahead and book for summer 2015!
2. Malibu Canyon Camp: Santa Monica Mountain, California. Say hello to Malibu Canyon Day Camp, located only a mile and a half from the gorgeous Pacific Ocean. This weekly camp encourages children to preserve the planet, embrace sustainability, pledge to work zero waste, and have fun! The camp has many eco features, including solar thermal hot water systems to non-toxic, hypoallergenic paints to organic meals. Kiddos enjoy a variety of summer activities like archery, yoga, and magic, just to name a few.
3. IslandWood: Bainbridge Island, Washington. A 255-acre outdoor learning center offers hands-on learning opportunities for families throughout the summer, from day camps to overnight programs to a family getaway weekend. The camp takes advantage of outdoor classrooms to inspire children to teens to be environmental stewards through art, cooking, forest exploration and more.
4. Urban Ecology Center: Milwaukee, Wisconsin. With a mission to inspire neighborhood change by introducing urban youth to outdoor science education, environmental responsibility, and community building, the Urban Ecology Center offers many year-round programs and events. Their summer camps, with many sessions still open at multiple locations, invite students in preschool through high school to discover nature by enjoying science experiments, art projects, canoeing, rock climbing, and Lake Michigan. These day camps are unique in that they offer flexible drop-off and extended care options.
5. Tanglewood's 4-H Camp: The University of Maine. Embrace the no phone zone at Tanglewood's overnight camp. Taking a step back from reality allows campers to enjoy 940 acres of beautiful Maine surrounding them. Tanglewood's mission is to make campers "effective and caring citizens of the earth through affordable environmental education and nature-based experiences." Canoe down the river, take a dip in the pond, study forestry, or take part in farming the local garden for meals all by living to live responsibly. Day camp and residential camp sessions for the summer are still open through the end of August, and they also offer overnight camp vacations in the spring.
Share your favorite camps and memories below!
We aim to provide you with the most honest and credible information possible. This article was reviewed for accuracy by The Honest Team and was written based on trusted sources that are linked at the bottom of the article.
blog_review_statement