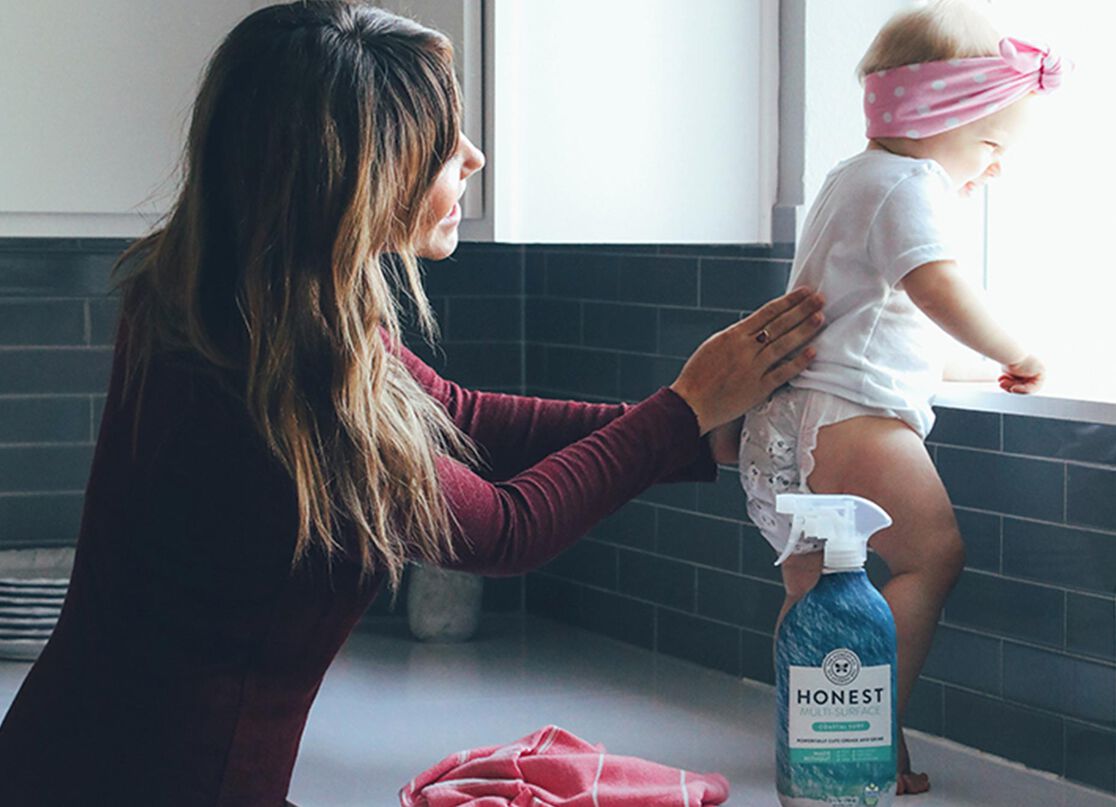 Get prepped with these quick tips from professional organizer, Tidy Tova!
A growing baby bump means that lots of changes are coming your way. Pregnancy is a time jam-packed with emotions ranging from absolute excitement to utter panic, with plenty in between. It's also the perfect time to prepare for the next phase of your life and make sure your home is ready to welcome a little one. With all of the impending baby gear, diapers and itty-bitty clothing, you'll want impeccable systems put into place before your baby's arrival. Calling all nesters, follow these tips!
5 Ways to Get Your Home Baby-Ready
Clear space for bulk items and backup inventory.

You don't want to be caught in a pinch diaper-less, so stocking up on

baby supplies

is imperative. Make sure to clear out some accessible storage space in a closet or set aside an area in your baby's room for bulky items. That may mean letting go of the excess beach towels that you're convinced will come in handy one day.

Stock your freezer with simple meals. 

Set aside a few evenings to prepare meals that you can freeze. They're sure to come in handy on the nights when your energy level is low and the fridge's contents aren't looking too promising. Make sure to add a label specifying what's inside!

Edit your collection of clothing.

The transition into motherhood is a great time to reflect on the clothing that you wear and more importantly, what you'll

want

to wear once your baby comes. Separate your clothing into categories and conquer each one a time, this time considering if they'll be comfortable postpartum.

Build a basic cleaning schedule.

List out all of the basic cleaning tasks (mopping, cleaning bathrooms, vacuuming, etc.) and create a weekly plan for tackling each one. This way, others around the house will have something to refer to when they can help, and you'll know exactly what needs to be addressed on each day of the week. Don't forget to stick to

safe products!

Create a system for your baby's clothing.

Once your baby is born, it will grow quickly! To avoid filling your drawers with clothing that isn't the right size, create a system for items too small and clothing that's too big. Invest in large, clear plastic containers and make sure to properly label each size as your baby grows. You'll be thankful when you know exactly what your baby is currently wearing and when the time comes for your next child to take advantage of hand-me-downs.
~Tova, Tidy Tova
Tidy Tova is a Professional Organizer based in NYC. She is passionate about organization and working to make the world a tidier place! You can follow her on Instagram and Pinterest, and read more tips on her blog.