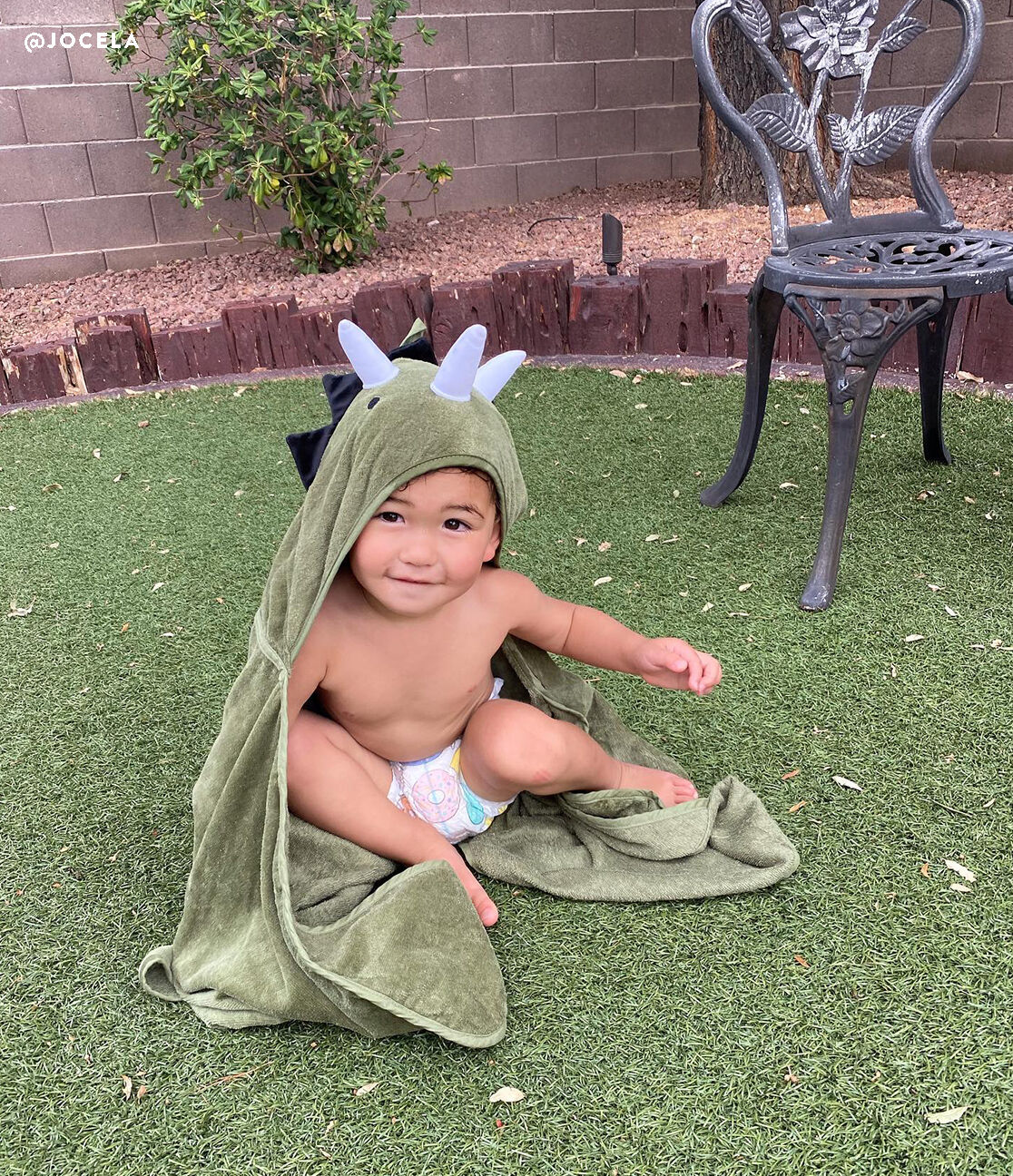 As the spooky season waves its monstrous fingers in a haunting greeting, one critical question haunts many parents' minds: What will each family member dress up as for Halloween?
If you're lucky, your tiniest trick-or-treater may be willing to go along with whatever you throw on (baked potato, anyone?). Unfortunately, older kids or your loving spouse may have their own costume idea—unless you suggest some Halloween family costumes the whole gang can get excited about.
Whether you're looking for matching Mommy-and-baby getups or family Halloween costume ideas for the whole brood, let's crack open a list of 7 family costume ideas that are fun for everyone (and fab for your Halloween party festivities). We will also include some of our favorite Halloween makeup looks to pair with your costume of choice.
#1 Mario Kart Family Costumes
It's a-me–Mario! Children and adults who've had the opportunity to toss banana peels at their enemies could probably tell you their favorite character in three seconds flat making this a great Halloween costume idea.
Plus, with so many beloved characters to choose from, you can let each family member decide who they want to represent for Halloween, including:
Mario
Luigi
Princess Daisy
Toad
Donkey Kong
Wario
Yoshi
Princess Peach
And more (the list goes on and on!)
#2 Marvel Character Costumes
This Marvel-inspired costume idea will be a hulking success for the whole family.
Confidently strut down the street as Spiderman, the Black Panther, and the Black Widow come to save the day. Or, if you're feeling villainous, why not dress up as some of Marvel's greatest ne'er-do-wells, like Thanos or the Green Goblin? Bonus points if you mix good and evil to balance the moral forces in your family's Marvel universe.
#3 Strawberry and Banana Parents-and-Me Costume
If you're taking your little strawberry trick-or-treating while your health-conscious other half passes out (to the neighborhood's dismay) hand fruit, why not dress up as everyone's favorite smoothie pairing?
You can suit up in all yellow and buy your little one's costume, or fire up this DIY (Do-It-Yourself) family costume in a few easy steps:
Buy a red dress for your little strawberry and a yellow bodycon dress for you, the banana.
Buy two pieces of white felt. Use scissors to cut out white felt "seeds" for your dress
Glue the seeds onto the red dress. Like magic, you've got an instant strawberry.
Don your fruity costumes! Feel free to add a name tag on each dress with the names of each fruit.
Coming up with DIY Halloween costume ideas is a great way to spark your creativity and allows you to save money!
#4 Toy Story Family Costumes
Inspired by the Disney magic that is Toy Story, give each family member free rein to dress up as their favorite life-sized toy. You can easily buy Disney family Halloween costumes for fan favorites like Woody and Buzz, then fashion your own DIY family Halloween costumes for other supporting characters, including:
Jessie
Bo-Peep
Forky
Rex
Mr. Potato Head
One of the hundreds of Planet Pizza aliens
#5 Pokémon Family Costumes
While we doubt you could catch them all in one night, you could capture Pokémon in spirit! Dress one family member up as Ash, and let everyone else's imaginations run wild with pokémon. A few of our favorite family costume ideas include:
Pikachu
Eevee
Charizard
Charmander
Mew
#6 Hocus Pocus Family Costumes
It wouldn't be All Hallows' Eve if you didn't spot the Sanderson sisters flying on their broomsticks—and that ever-hefty vacuum.
Channel the '90s, let the family style a wicked rendition of this classic Halloween movie, and let kudos from millennial passers-by roll in.
Psst! If you're going as Winefred, Sarah, or Mary, capture the perfect puckery pout with our Creme Cheek + Lip Color for a witchy pop of color.
#7 Star Wars Family Costumes
In a galaxy far, far away, there lived a family full of—Star Wars characters?
From the classic Princess Leia, complete with double buns and a showstopping spot of our Eye Catcher Lid Tint, to the iconic Darth Vader with his black cape and light saber, there is a Star Wars costume for everyone.
If your kids would rather wear a Star Wars costume featuring the new generation of characters like Rey or Kylo Ren, all the better. Generations of Star Wars fans (i.e., your parents, you, and your kiddos) can all gather for Halloween mayhem and take part in the ultimate Star Wars reunion.
Slay the Halloween Costume Game with Honest
Conjuring your family themed Halloween costumes is only half the spooky fun. Next up? Glamming everyone's face to match their crafty Halloween costume idea.
Whether you're painting a yellow face on Pikachu with the help of our ultimate Makeup Brush Set or using our Extreme Length Mascara + Lash Primer formulated with three lengths of fibers to build length and volume, Honest has the tools you need to get creative with every member's themed costume.
Never share eye area products, even with your family as it can lead to serious eye infections. Our products are made without spooky ingredients, so you can transform the fam with confidence this Halloween. As always, for children under the age of 3 or children with sensitive skin, check with your doctor before using any makeup products.
Leave the tricks to the kids and treat yourself to Honest.
We aim to provide you with the most honest and credible information possible. This article was reviewed for accuracy by The Honest Team and was written based on trusted sources that are linked at the bottom of the article.
blog_review_statement