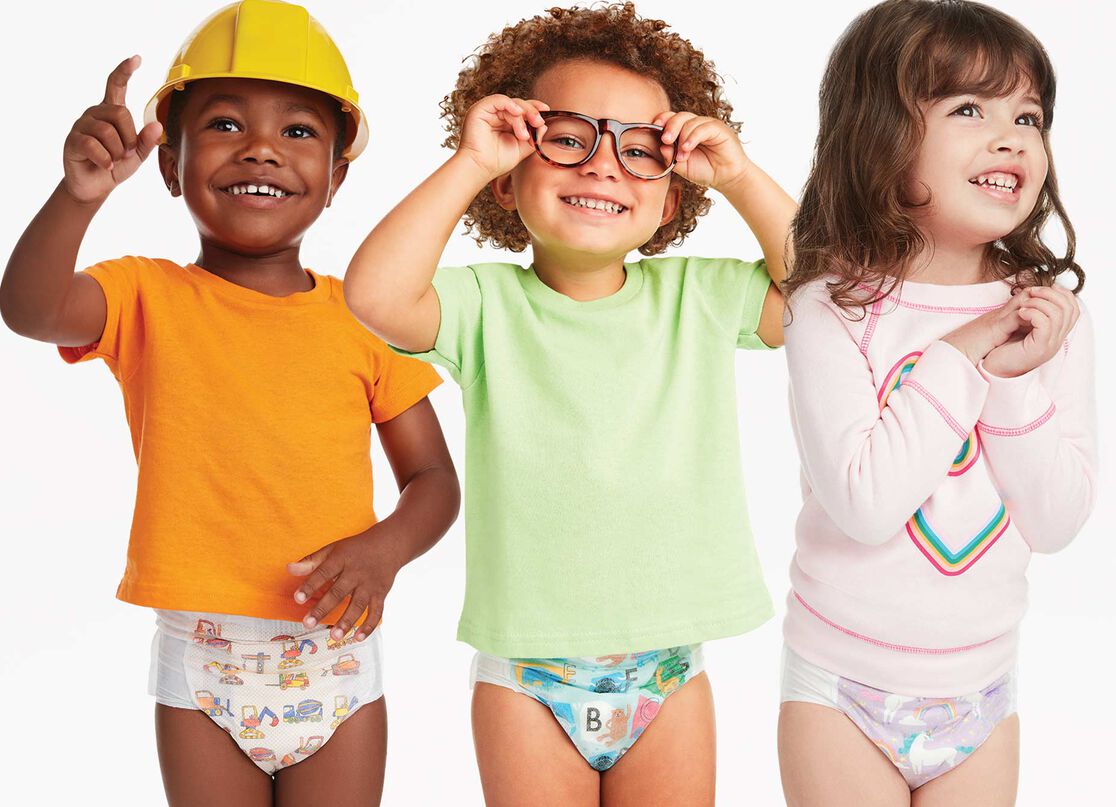 Teaching your toddler to potty train takes plenty patience and no two experiences are alike. Today we're sharing some tried and true potty training tips, courtesy of Dr. Jill Campbell, staff psychologist at The Pump Station & Nurtury with over 20 years of experience specializing in early child development, parenting and women's issues. Learn about which "readiness signs" to look for and follow some of her pointers for helping the whole potty training journey run smoothly.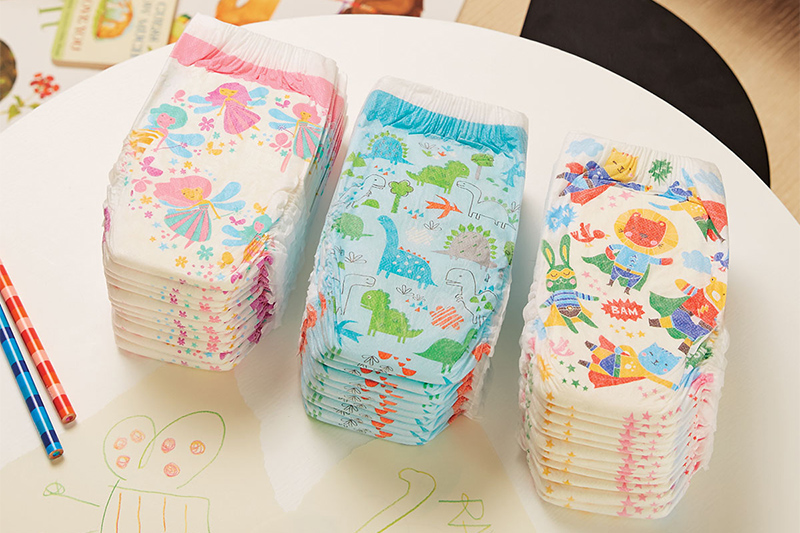 Before you jump into potty training, you want to make sure your little one is ready. Every toddler is different and there's no reason to rush. The more readiness signs that your child is demonstrating, the quicker and easier the toilet training process should be.
Here are some potty training readiness signs to look for:
Your child must have voluntary control of his or her sphincter muscles. This gives your kid the ability to "hold it" until he or she can get to the potty.

Your child is able to keep a dry diaper for at least two hours at a time during the day.

Your child urinates a lot at one time vs. a little throughout the day.

Your child can follow simple instructions. For example, your kid follows, "Go to the toy box and bring me back a book."

Your child can express and understand one-word statements, including such words as "wet," "dry," "potty," "sit," "wash," and "go."  Your kiddo may even begin to tell you, "I peed." Or "I pooped."

Your child starts putting things where they belong.  He may begin to pick up his toys.  He may put his blocks in the box where they belong.  He may start arranging and organizing things like his toys or his books.

Your child expresses interest in using the potty or regular toilet.

Your child has a desire to master his own body and environment.   Your toddler says, "I want to do it."

Your child can walk to and from the bathroom.

Your child is able to pull underwear and pants up and down.
Once you and your kid both feel ready, it's time to start the process! Potty training will be messy, but there are a few ways to set your toddler up for potty training success. Here are some tips that should be helpful for first-time trainers.
10 Potty Training Tips to Make Toilet Training Easier
Buy a potty for your toddler and put it in the bathroom. Explain to them that it is their toilet, and how a toilet is to be used, and where they can find it.

Get some books about using the potty. Make sure that you like the language that the books use and the way that toilet training is explained. Start reading the books to your child. You can even make a custom potty book for your child.

Get on a schedule. Once a day, take them to sit (with her underwear or clothes on is fine at first) on her potty in the bathroom. Some parents will sit on the regular toilet while their child sits on the potty. Your child's desire to imitate and "be like mommy or daddy" can be a huge help in the potty training process. Right now you are just trying to establish the daily routine of sitting, and making the connection of what you want him/her to do on the potty.

Let them put their dolls or stuffed animals on the potty. Have them tell their dolls about the potty process and what the toilet is for. Bring out books (even a potty training book) to read while your kid sits on the potty seat.

During the day, try to help your kid recognize the sensations of having to go potty, going potty, and having just gone potty. Comment on signs you notice such as pausing in play, squatting, straining or grunting, or moving as if she is uncomfortable after just going. Say matter-of-factly, "You are going pee or poop" (or whatever words you want to use) instead of asking, "What are you doing?" 

Make toilet training fun with positive reinforcement. During the day, start to ask your child if their diaper needs to be changed. You can also ask your child if they can tell you when he needs to go. At first, they are more likely to tell you after they have had a potty accident rather than before, but that is still a good start. Provide positive reinforcement to your child for telling you.

Let your toddler be naked in appropriate settings so that they can see more clearly when they are going. This will help them make the mental connection between the words, "I need to pee or poop," and the behavior. If the weather permits, it is a good idea to sometimes do this in the backyard. Have the toilet there to show the connection.

Upgrade to undies. After they have made the connection, and have gone on the potty a few times, offer them pull-ups or training pants that they can pull up and down by themself. You may also want to keep your child in elastic-waist pants or shorts so that it is easy for them to pull them up and down on their own.

Make frequent trips to the potty. Bring your child to the toilet seat first thing in the morning, before and after a nap, 15-20 minutes after meals, after being dry for two hours, and before bedtime. Initially a regular schedule can help with the process. The more independent you can help your child feel during this step (having your child walk to the potty instead of carrying them, and having them pull down their own pants), the more successful they will feel and the less likely they will be to resist.

After your child has been successful at using the potty several times with your suggestion, begin to pull back a bit to see if he will use the potty on their own. You don't want to be constantly asking them if they have to go potty, because you want them to have that sense of control. When an accident occurs, don't make a big deal of it.
~Dr. Jill Campbell, The Pump Station
Dr. Jill Campbell is a licensed clinical psychologist with over 20 years of experience specializing in early child development, parenting and women's issues. She received her B.S. from Boston University, her M.A. from New York University, and her Psy.D. from Ryokan College. Currently Dr. Campbell is the staff psychologist at The Pump Station and Nurtury®.
The information contained on this post is not intended nor implied to be a substitute for professional medical advice. It is designed to support, not replace, the relationship that exists between a patient and his/her physician. For specific medical advice, diagnoses, and treatment, consult your doctor.
We aim to provide you with the most honest and credible information possible. This article was reviewed for accuracy by The Honest Team and was written based on trusted sources that are linked at the bottom of the article.
blog_review_statement