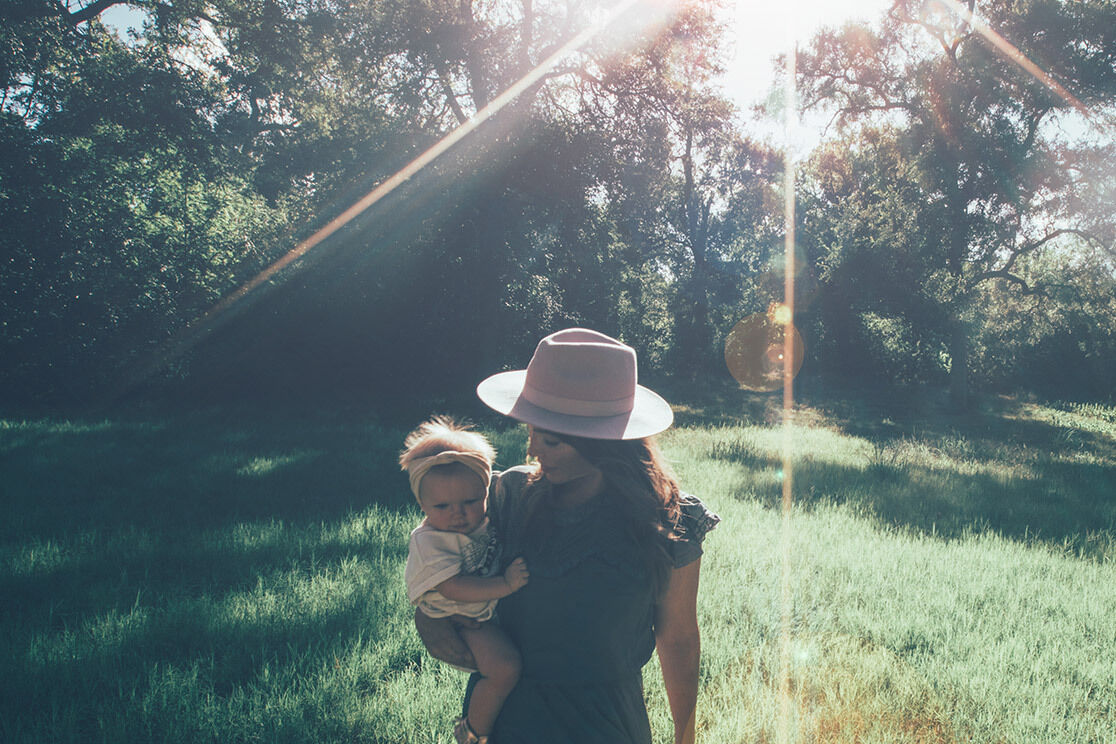 Protect Your Mother (Earth)
Earth Day is a time to celebrate Mother Nature and reflect on our impact on the planet. We each have the individual power to make decisions that help protect our planet, but strength is always through togetherness and community. In celebration of this Earth Day, we wanted to specifically share how we want to make a positive impact on the planet through clean + sustainably sourced ingredients in our products, where we can. At Honest we have always been committed to empowering people to live happy, healthy lives. Protecting the environment takes a huge amount of effort from everyone, all over the world. It's not a simple task but we hope to do as much as we can, always striving to do more.
Biobased Products
We pride ourselves in creating biobased products...but first, let's talk about what biobased products even mean! Biobased products provide an alternative to conventional petroleum derived products (1) and according to the USDA, "Biobased products are derived from plants and other renewable agricultural, marine, and forestry materials." Did you know that over half of Honest products are USDA Certified Biobased through their BioPreferred Program? This means that our company works hard to ensure that a USDA-verified amount of renewable biological ingredients (1) are included in our products. By making biobased products, we are trying to do our part to increase the use of renewable resources + ingredients while trying to decrease the use of non-renewable resources.
Problems with Petroleum
Another positive impact that biobased products have is that they help decrease the reliance on petroleum. Crude oil is used to make the petroleum products [and] petroleum products make life easier, [but] finding, producing, and moving crude oil may have negative effects on the environment (2). Petroleum refineries are a major source of hazardous and toxic air pollutants (3). That's why it's extra important that we all work together and do what we can to lower the use of it and eventually find ways to decrease its need for production. Petroleum is actually used a ton in everyday life! It's harder to offset gasoline and jet fuel but there are alternatives to petroleum oil, waxes, and jelly–like biobased products.
Moving Forward
Although we're doing what we can now to help limit the amount of harm towards the planet through formulating biobased products, we know there is much more work to be done. We're committed to making all Honest Personal Care products biobased eligible by 2022! Our team is constantly working hard to find safe and healthy alternatives that give you + the fam clean ingredients. Finding ways to ethically and sustainably source ingredients are part of the Honest Standard so let's work together to do what's right for Mother Earth.
As you continue to pick products that are safe + clean for you and your little ones, we hope you also take into consideration how these products impact the environment. Knowledge is power! It has always been our goal to share information and bring in experts for our Honest community to help keep everyone well informed. At Honest we also hope you find ways to combine joy with that knowledge. Check out @Honest on Instagram for some ideas on nature-fun activities for the little ones! Have ideas on some ways you and your family celebrate Earth Day? Tag us @Honest to share with other parents.
References
1. https://www.usda.gov/media/press-releases/2016/02/18/fact-sheet-overview-usdas-biopreferred-program
2. https://www.eia.gov/energyexplained/oil-and-petroleum-products/oil-and-the-environment.php
3. https://cfpub.epa.gov/ncer_abstracts/index.cfm/fuseaction/display.files/fileID/14522
We aim to provide you with the most honest and credible information possible. This article was reviewed for accuracy by The Honest Team and was written based on trusted sources that are linked at the bottom of the article.
blog_review_statement