Moms, dads, parents everywhere — listen up! This is as much for you as it is for the kids. Turn off the TV, leave the tablets at home and give the 'Gram a break. There's a whole world of real-life wonder out there, and you don't want to miss out on them discovering it. We dove deep into our childhood memory banks to recall all the moments we can't wait to relive with the kiddos this summer. Whether exploring the great outdoors or your own backyard, there's no shortage of fun (or learning) to be had with this roundup of screen-free ideas for adventurers big and small.
In Your Backyard
Give them room to grow with a patch of earth all their own. Short on space? Create a hanging herb garden with DIY planters made from recycled bottles. Teach them the importance of pollination while adding beauty to your backyard with butterfly feeders made from mason jars. Or get their creative juices flowing with a bucket of outdoor chalk and endless hours of entertainment — hopscotch, anyone?
Around the Block
Whip up a batch of homemade bubbles mix and a super easy, 2-step handmade kite they'll love creating before heading to your local park (or beach) for bubble tag and kite flying. For the older kids, turn the commute there into a treasure hunt by bike and invite the neighbors to an all-in game of dodgeball with water balloons as the grand finale. After all that running around, share a homemade treat like these yummy, better-for-you popsicles made with greek yogurt.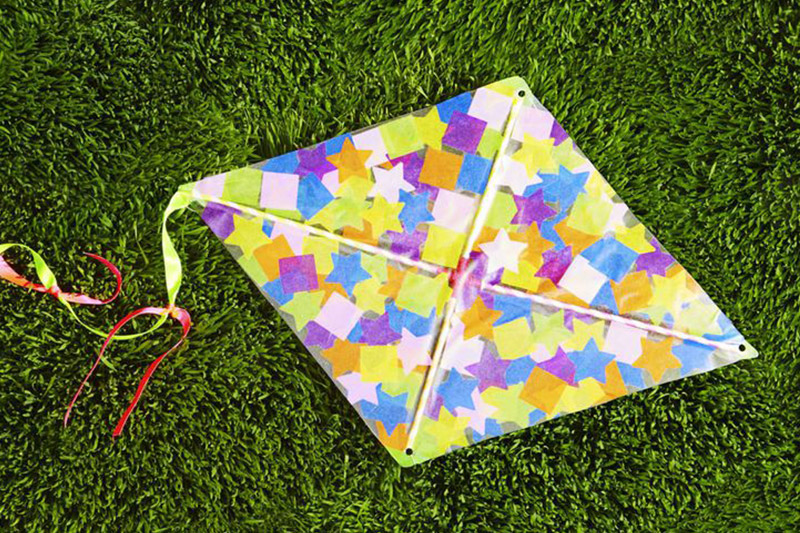 Into the Great Out There
When nature calls, gear up for adventure outside the comfort of your neighborhood. Turn a day hike into a learning opportunity by packing in a wildflower coloring book (but don't pack out the wildflowers — let them stay happy in their habitat!). Celebrate the season with the simplest 2-ingredient jam made with fresh berries from your local u-pick patch or farmer's market. Or go all the way to the farm to cultivate kids' compassion for agriculture and animals everywhere with a weekend getaway booked through Farm Stay US.
For Homebody Days
Weather not cooperating or a kid down with a cold? Not every summer day needs to spent outside to keep them inspired. For indoor days, bring nature in with pressed flower art or DIY play dough in their very own arts-and-crafts corner. Or sit down with the whole family to see how fast you can make a 100-piece puzzle. Want more ideas on family fun that doesn't require a screen or batteries? Author and mother Shannon Philpott-Sanders wrote a whole book on the subject with over 400 connection-building activities.