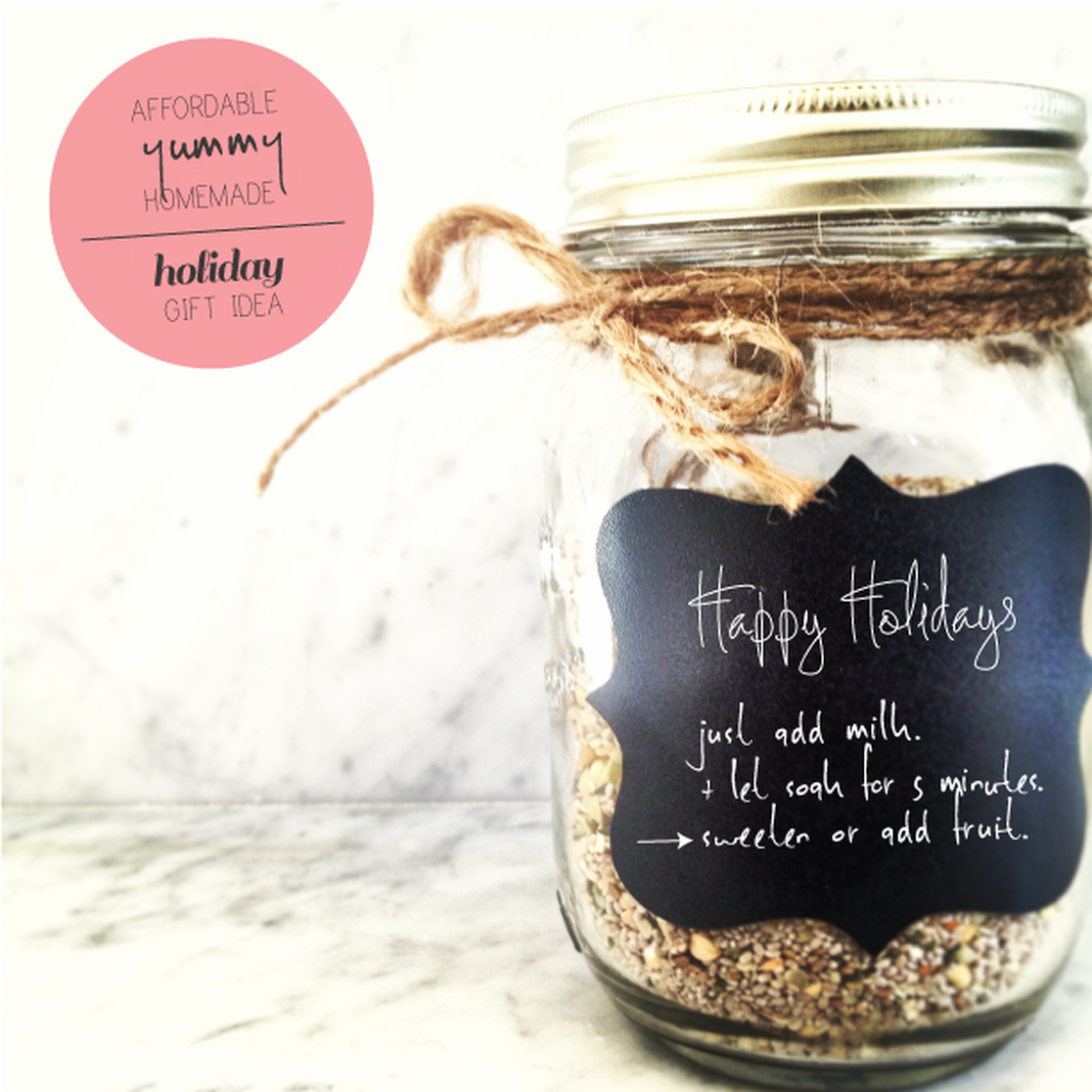 Ok, I'm taking a big leap sharing this recipe with you guys. The reason being is that it's a bit "hippie" or some might say "like bird food." Or it might seem a little too healthy for others.
And yes, well, it is. But it's SO darn good! I'm telling you. I'm one of those people who, despite knowing the wonderful health benefits of chia seeds, has a hard time with the gooey texture. All those drinks and puddings definitely turn me off.
So, the fact that I have been playing around with chia seeds is surprising in itself, and I'm actually sharing a recipe with you.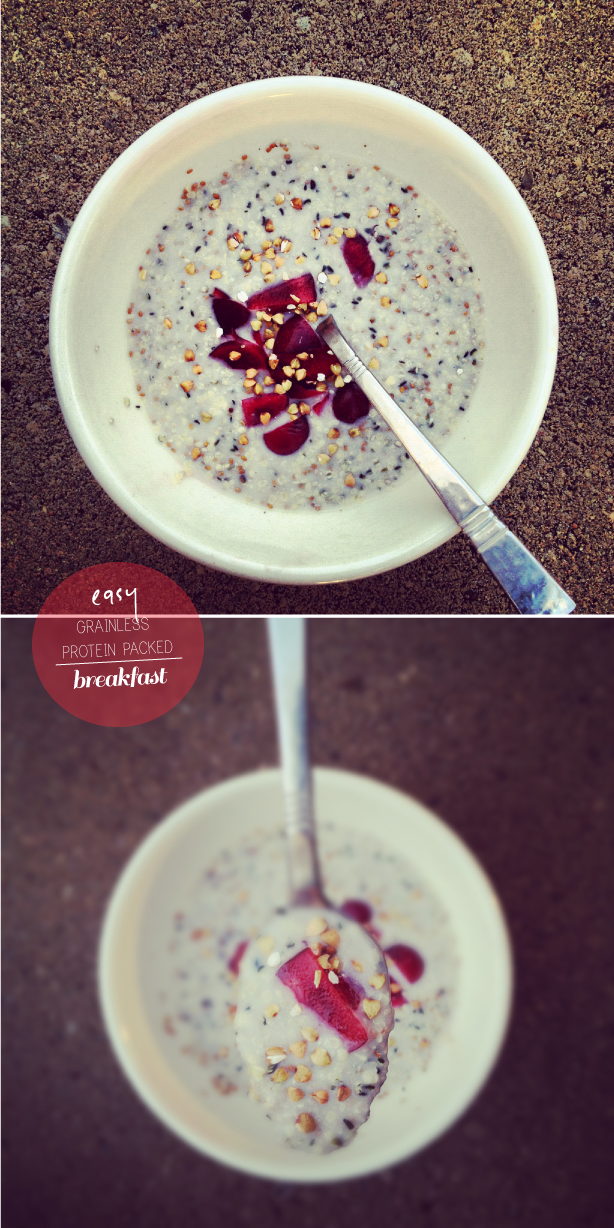 I really encourage you to try this cereal because it is not only unique and delicious, but it's a grain-free, well-balanced combination of omega 3s, healthy carbohydrates, and hemp protein. The best part is, my pickiest son, actually LOVES this recipe and it's the easiest cereal you'll ever make.
Add a little milk and honey and it's a perfect snack. I could NOT be happier about this.
Chia Hemp Buckwheat Breakfast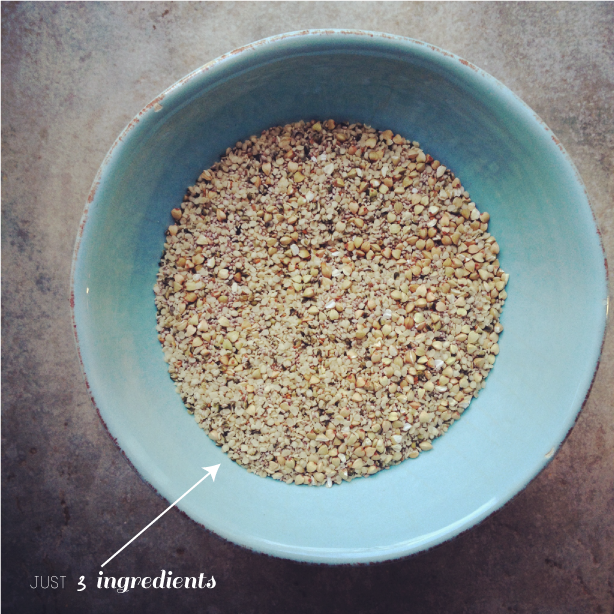 Ingredients
1 cup organic chia seeds
1 cup organic buckwheat groats
1 cup organic hemp seeds
Optional
1/2 tsp ground cardamom
1/2 tsp ground cinnamon
1/2 tsp ground nutmeg
Mix the hemp, chia, and the buckwheat seeds together in a sealed glass container. You can store this for months.
I LOVE this cereal with the above spices, especially during the Winter holiday season. If you want to add some or all of the spices, do so before you store the grains or add just a pinch when you are ready to eat the cereal. It's up to you. Play around with the seasonings, it's fun. 
When ready to eat the cereal, pour 3 Tablespoons into a bowl. Add your favorite organic milk (enough to cover the seeds plus a bit more - about 1/2 cup). I add vanilla almond milk. Again, you can add a pinch of whatever seasonings you like. Maybe even a splash of vanilla flavoring.
Note: let this sit about 5 minutes before eating. The chia seeds will thicken the mixture. Then it's ready to eat.
I added cherries to my bowl. Feel free to add any in-season fruit. I also toasted a handful of the buckwheat groats and added them to the mixture for a bit of a toasty flavor. If you want to do this, toast about 1/4 cup of groats in a toaster oven for 3 minutes at 350 degree Fahrenheit.
This cereal makes a very lovely homemade gift for the holidays. Inexpensive, super simple and healthy; what better gift to share?!
Have fun. Happy Holidays.
-- XO -- Juli Novotny of Pure Mamas
We aim to provide you with the most honest and credible information possible. This article was reviewed for accuracy by The Honest Team and was written based on trusted sources that are linked at the bottom of the article.
blog_review_statement