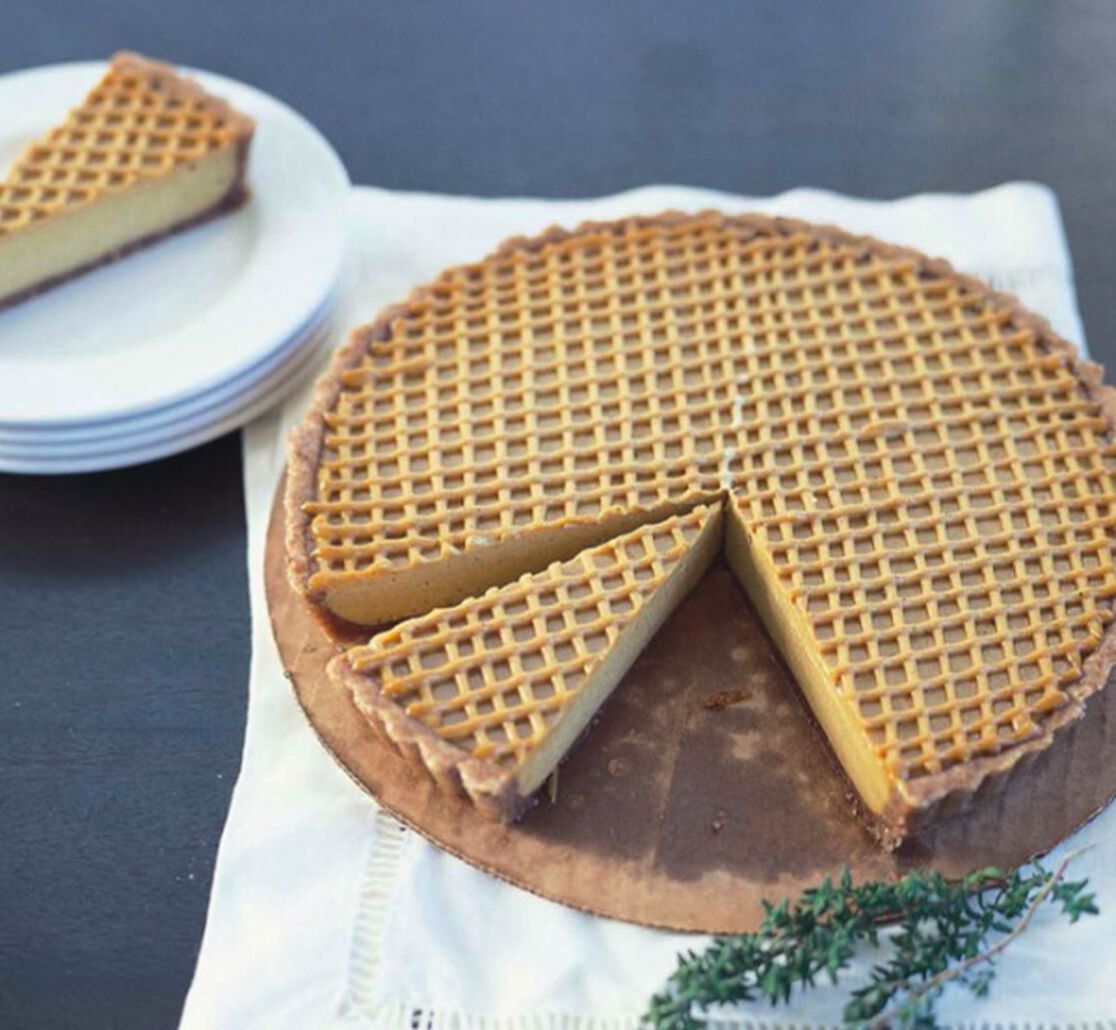 Fall is in the air—depending on where you live, of course. Some of us aren't that lucky yet. Regardless, there's no denying that Thanksgiving is a time of the year that brings everyone together from near and far to celebrate things they are grateful for.
Granted, people from all walks have their own variations and ways of celebrating the Thanksgiving holiday, but it doesn't change the sentiment of the day. It's a special time to show gratitude and cherish time with loved ones and family. For those with young children, you'll expect your home soon to be filled with all sorts of Thanksgiving-themed crafts. Be sure to use the day to create memories with your children by bonding over some yummy food and enjoying their reaction to these fun thanksgiving activities for kids.
For everyone in America, Thanksgiving first began way back in the 1600s with the pilgrims, and for some reason, turkey became the feast day staple. It's what is most identifiable about the holiday. Thanksgiving is a day that is spent with loved ones and family.
However, depending on the surrounding area and your culture, Thanksgiving can be an opportunity to try all sorts of yummy goodies. Maybe even incorporate some delicious vegan holiday recipes in addition to the traditional Thanksgiving feast, especially for those of you who are daredevils that like to experiment. So before we break out the healthy Christmas treats, let's dive into a new Thanksgiving recipe or two!
What is Served at a Traditional Thanksgiving Dinner?
Glad you asked, dear reader. Traditionally, there are several dishes that are served almost everywhere, at every Thanksgiving feast.
These dishes on the Thanksgiving menu include:
Turkey
Obviously. Luckily, if you're bored with the more traditional oven-roasted turkey, there are multiple other ways of cooking this Thanksgiving dish that is equally as good, if not better. A Thanksgiving turkey can be grilled, fried, or brined, depending on personal preference. There are lots of ways to season it, so the meat comes out flavorful and succulent. There are also a variety of dressings for a turkey that can really up your turkey cooking game.
Mashed Potatoes
Hands down, besides the turkey, mashed potatoes are a classic staple at any Thanksgiving potluck. Creamy mashed potatoes serve as a perfect side to turkey and are just a hair short of divine when mixed with cornbread stuffing and gravy.
Turkey Stuffing
Speaking of stuffing. Turkey is often stuffed before cooking so that the stuffing is filled with turkey juices for maximum flavor. The most popular stuffing is cornbread stuffing, although you can also use sourdough or white bread stuffing. Most are flavored with various herbs and spices, and you can even chop up things like eggs, carrots, onion, and celery.
Dinner Rolls or Bread
Is there anything more delicious than flaky dinner rolls during a Thanksgiving meal? It's a holiday must-have, not only because it's tasty, but hey… everyone needs a little help sopping up that last bit of gravy! If you plan on serving soup, bread is an excellent accompaniment to that, too.
Gravy
A traditional staple everyone knows and loves, turkey gravy is where it's at! When meat is cooked, it releases a lot of juices. These juices can be used in mashed potatoes to enhance the flavor or thickened into a delicious homemade gravy and served as-is.
Cranberry Sauce
The sweet and tangy flavor of cranberry sauce cuts through the heaviness of the turkey meat and complements it perfectly. Some people prefer to make their own special recipe, while others eat canned cranberry sauce. Cranberry sauce can be enhanced using oranges, pineapples, and/or habanero peppers.
Apple or Pumpkin Pie
Autumn time is pumpkin time. Or at least we think so! No matter where you are in the world, most Thanksgiving spreads include either a pumpkin pie or an apple pie. And for good reason, both are crowd-pleasers. Finish your holiday dinner strong with either of these desserts or, even better, offer one of each. (Note: If you prefer a nuttier flavor, you can opt for a pecan pie.)
What is in a Thanksgiving Dinner Checklist?
We get it. From making the perfect pie crust or the best roasted brussels sprouts, planning a Thanksgiving dinner is not easy, especially if you're having quite the crowd of friends and family. It includes keeping track of the guest list and the food items you need to prepare a fantastic meal. Plus, you know—decorating a little is nice too. From using the best natural cleaning products to tidy up your home to cooking an amazing meal using fresh ingredients, we have sorted it all out for you by creating a simple checklist to help you keep track of all your must-dos.
3-4 Weeks Before Your Thanksgiving Dinner
Start your planning a few weeks before Thanksgiving to give yourself ample time to do everything. At this time, you should:
Settle the number of guests
Pick the menu and figure out the quantity of each dish
Delegate the dishes to volunteers
Make a shopping list and gather non-perishable supplies
Order your turkey or pick one up frozen from the grocery
2 Weeks Before Your Thanksgiving Dinner
At this point, you should start getting the house ready, including:
Setting a cleaning schedule to spread out the workload
Planning the table setting and decorations
Cleaning and ironing the table linens, including napkins
Choosing the silverware, glassware, serving platters and dishes, as well as other utensils and labeling them to avoid confusion later on
1 Week Before Your Thanksgiving Dinner
In this last week, you should start preparing the kitchen by doing things like:
Cleaning out the refrigerator to make room for the Thanksgiving dinner prep and leftover items
Shopping for the perishable items left on the shopping list, as well as any wine if you plan on serving with dinner
Thawing the turkey if it's frozen
Gathering and arranging all the cooking equipment in the kitchen
Beginning to set up the buffet setting as well as the dinner table
1 Day Before Your Thanksgiving Dinner
This is the time to finalize all the preparations and do any last minute chores, such as:
Picking up your turkey if you've ordered one fresh from somewhere
Marinating your turkey
Dicing vegetables for the next day
Baking any desserts
Finishing setting the table and finalizing all the decorations
Refrigerating the beverages to chill
Preparing any make-ahead recipes or ingredients
On the Day of Your Thanksgiving Dinner
Wowza! You made it! This is the time to put the finishing touches on all of your hard work.
Prep and cook the turkey. (Start this right after breakfast or even earlier. Consider setting an alarm.)
Prepare the stuffing for the turkey.
Prep the casseroles and bake them after the turkey is done.
Prepare any appetizers.
Prepare your side dishes, including gravy and mashed potatoes.
Set the food on the table.
Serve cocktails and appetizers before the main course.
Carve and serve the turkey.
And finally, give thanks and enjoy a beautiful meal!
What Should You Serve for Friendsgiving?
Friendsgiving is like the modern-day equivalent of Thanksgiving, except it's designed for people who are unable—or unwilling—to spend the holiday with their blood family. The reality is that in our fast-paced culture today, many people simply don't have the luxury of flying across the country for a holiday or even the luxury of having Thanksgiving day off. Therefore, to give thanks and still enjoy the holiday, they celebrate with a potluck-style dinner party with close friends, if not on Thanksgiving day, shortly before or after.
If you are hosting the dinner, more than likely, you will be responsible for the turkey and gravy and possibly the stuffing. Ask your friends to bring any other dishes they are comfortable making or assign them to bring goodies like wine, beer, or alcohol for cocktails. The more drinks to go around, the better!
Some great dishes for Friendsgiving include:
Turkey and gravy
Mashed potatoes
Potato or cauliflower gratin
Green bean or sweet potato casserole
Salads, including fresh brussel sprouts, nuts, etc.
Bacon-wrapped green beans—or other stuffing—to be served as an appetizer
Sweet potato casserole
Mac and cheese
Cranberry sauce
Baked sweet potatoes or yams
Friendsgiving is a wonderful, enjoyable time of fellowship and socializing with some of your favorite people, so really strive to make the feast something special for everyone.
Top 3 Most Popular Thanksgiving Dishes?
Besides the staples, like turkey, stuffing, gravy, and mashed potatoes, a few other dishes tend to be popular on Thanksgiving. These dishes include:
Baked Ham
Some folks like a regular ham, while others like a sweet spiral ham. It really depends on your preferences; both are good, and add a little extra oomph to your Thanksgiving meal.
Sweet Potato Casserole
Sometimes it's a casserole, and sometimes it's soufflé. Either way, sweet potatoes are a beloved dish that people love to dress up with sweet glaze and marshmallows. Your mileage may vary!
Corn and/or Green Bean Casserole
There aren't many people who won't eat corn or green beans. Mix green beans up in a delicious blend of cream of mushroom, cream cheese, shredded cheddar, and plenty of dried onion sticks, and you've got the makings of a yummy green bean casserole. Or mix creamed and sweet corn with some Jiffy cornbread mix, plenty of butter, and cream cheese, and you've got the makings of a delicious corny casserole that even your picky kids will love.
While you can do no wrong with serving the staple Thanksgiving dishes, you can also spice up your traditional thanksgiving dinner by serving some savory side dishes, such as roasted butternut squash, candied yams, sweet potato pie, mushroom soup, etc.
Thanksgiving is a time of celebration and darn good eats. Shop and plan accordingly!
We aim to provide you with the most honest and credible information possible. This article was reviewed for accuracy by The Honest Team and was written based on trusted sources that are linked at the bottom of the article.
blog_review_statement