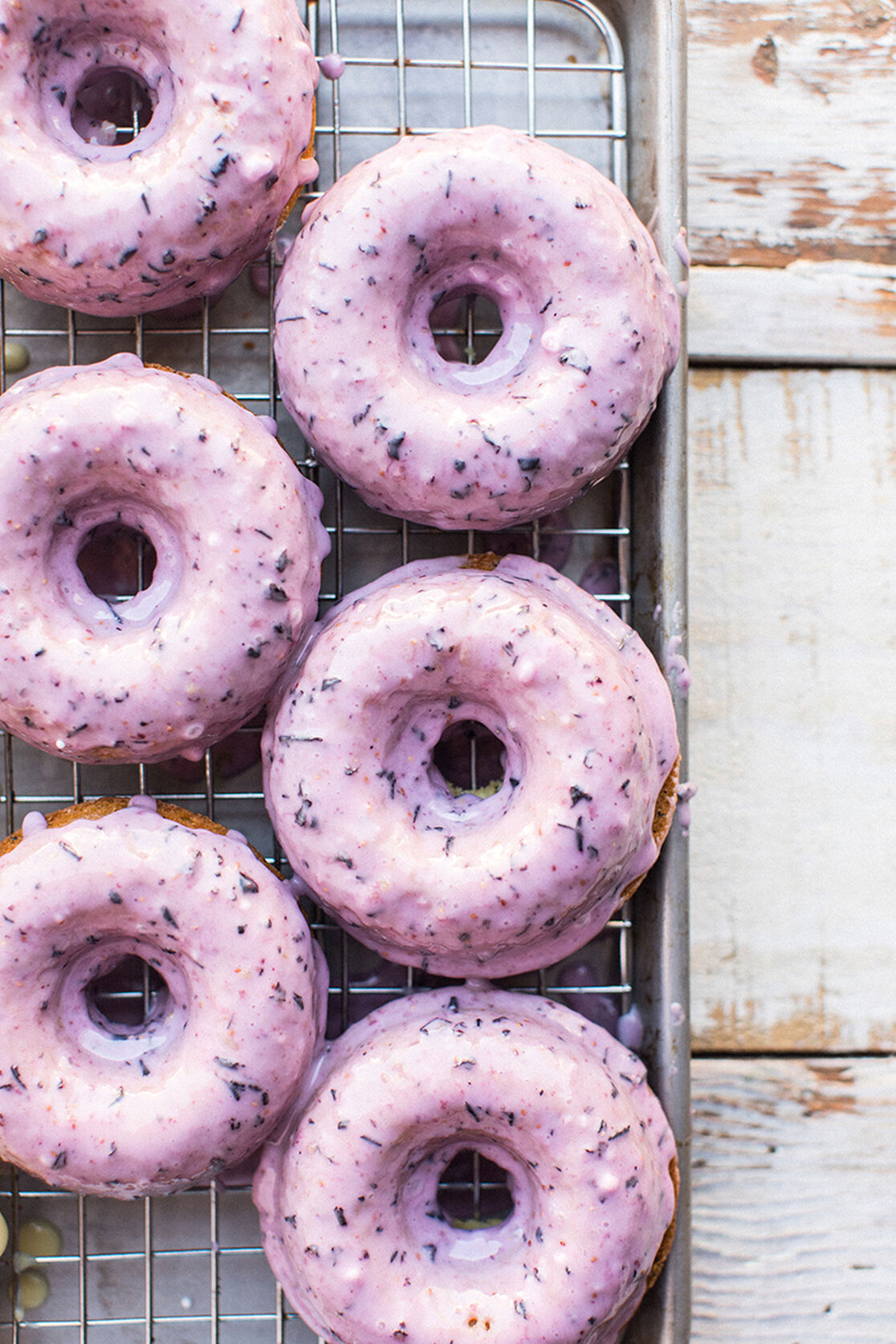 Upgrade your brunch with these baked beauties, courtesy of our friends at Honeysuckle! Fresh blueberry purée gives the donuts their perfectly purple hue, while the earl grey tea is surprisingly complimentary. Plus, because they're baked and not fried, you don't have to feel quite so bad about indulging. Enjoy!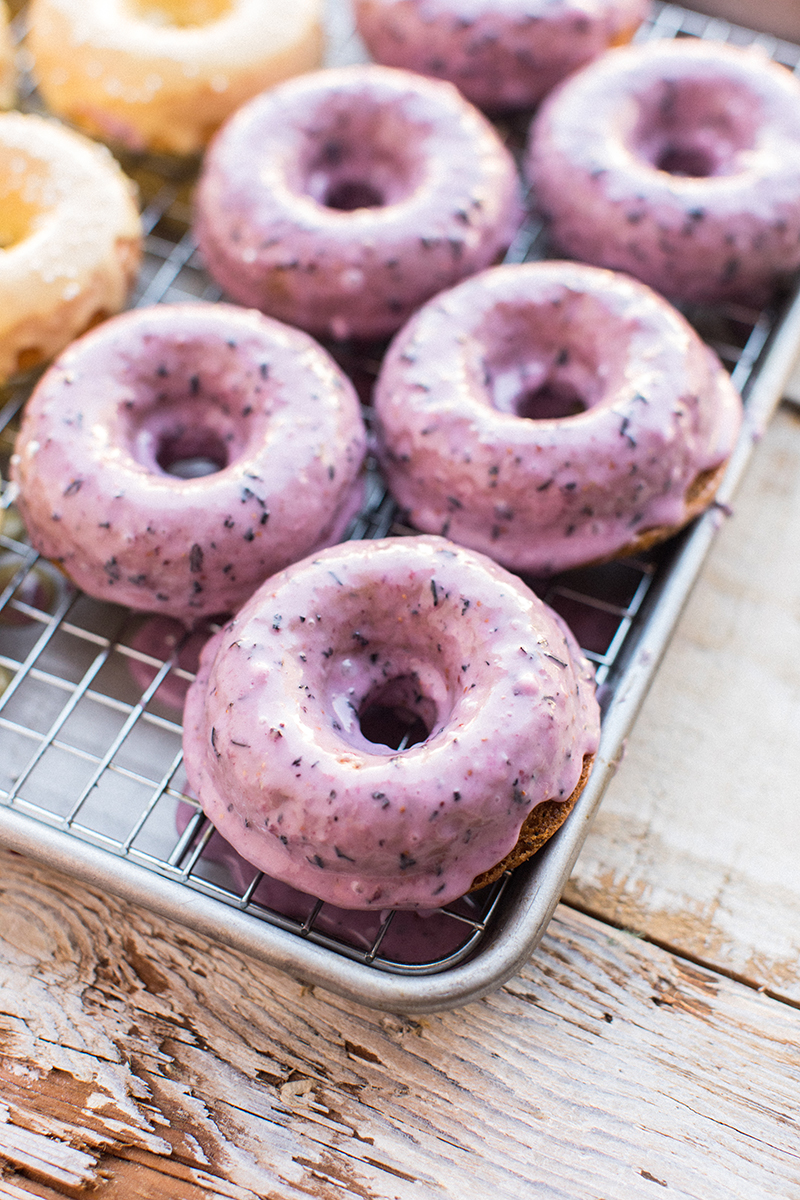 Baked Earl Grey Donuts + Blueberry Glaze
Ingredients
Donuts
1 ¼ cups flour
½ cup sugar
½ tsp baking soda
1/2 tsp salt
1 earl grey tea bag
⅓ cup melted coconut oil
½ cup buttermilk
1 egg
½ tsp vanilla extract
Glaze
⅓ cup blueberries
2 ¼ cup powdered sugar
1 Tbsp milk
Instructions
Donuts
In a bowl, combine oil, egg, buttermilk, and vanilla extract. Set aside.

In another bowl, combine flour, sugar, earl grey tea, baking powder, and salt.

Combine wet ingredients with the dry ingredients and mix until batter comes together.

Pour batter into piping bag and pipe into already greased donut pan.

Bake at 350 degrees for 10-12 minutes until golden brown.

Let cool completely while working on glaze.
Glaze
In a mini food processor, blend blueberries until puréed.

In a bowl, mix powdered sugar, puréed blueberries, and milk.

Once donuts have cooled, dip into glaze and let the glaze firm up on a cooling rack.
~ Dzung Lewis, Honeysuckle
Honeysuckle is a food and lifestyle YouTube channel that showcases personal style expressed through food, beauty tips, and home entertaining ideas. Make sure to follow along on Instagram!
We aim to provide you with the most honest and credible information possible. This article was reviewed for accuracy by The Honest Team and was written based on trusted sources that are linked at the bottom of the article.
blog_review_statement