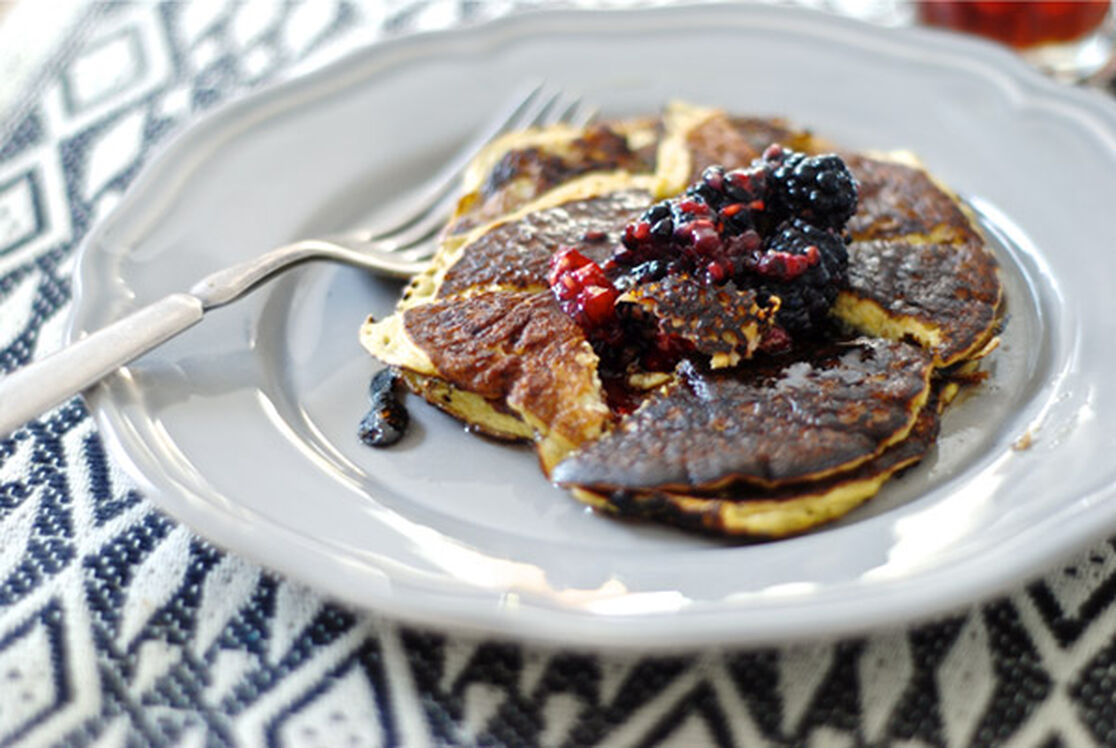 For those of you out there who are interested in thinking outside the box (of truffles) this Valentines Day, I've got the perfect thing. Not only is this something sweet and thoughtful, it doesn't require a babysitter, reservations, a lot of money, or advanced skills in the kitchen. This simple breakfast is healthy for the heart (wink): 3 INGREDIENT PANCAKES!
Yep, only 3 ingredients. I spent a few hours in the kitchen perfecting it so that you don't have to. Happy Valentine's Day!
Remember these pancakes are dairy free and we used no grains or traditional flour, added oils or sugars. So for these pancakes to be starchy and sweet, you'll want to make sure your bananas are ripe. So you'll want to buy a large bunch about 5 days in advance (unless you're like me and always have bananas on hand).
Next you'll want to make cashew "flour" or meal. Sounds much more difficult than it is. But you just throw a handful of raw cashews in the vitamix or coffee grinder until the cashews are ground super fine, and voila, you have cashew flour. This is a gluten-free, high in protein alternative to regular grain flours. Note: you can also buy this already done from your local health food store.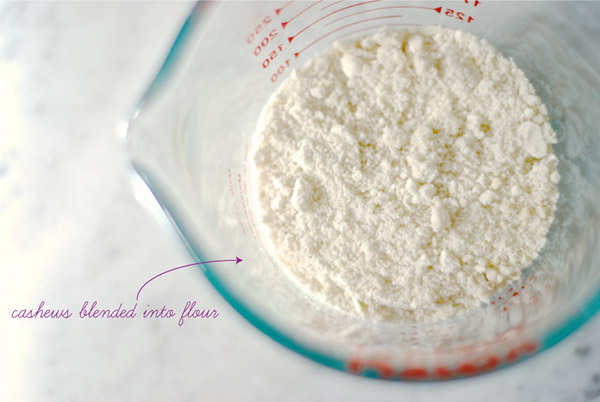 3 INGREDIENT PANCAKES
yields about 12 regular sized pancakes
Ingredients
2 super ripe bananas, peels removed
4 eggs
1/3 cup cashew flour
Note: you will need oil or butter for greasing the pan and fresh maple syrup for on top.
Instructions
After you make the cashew flour, add all of the above ingredients to your vitamix and blend until completely smooth and no chunks remain.

Heat a skillet on medium high. Grease the skillet. Slowly pour batter into circles (or hearts if you feel up for it) and cook until bottoms are very cooked and browned. These pancakes are a tad more difficult to flip than the average pancake but if they are thoroughly cooked on one side, they should flip pretty easily. Just be sure to test them — by using a spatula and looking under the pancake — before flipping and you should be good.

Top your pancakes with your favorite topping — maple syrup or berries, etc. You can also try adding protein powder to you batter before cooking for an even heartier pancake.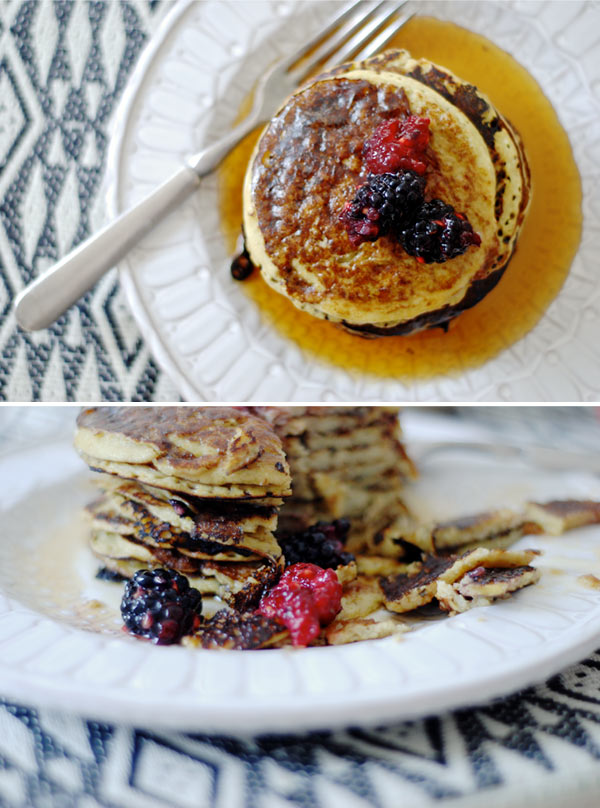 Enjoy and remember, a tasty home cooked breakfast is definitely a sneaky way to a loved one's heart!
~Juli Novotny, PURE MAMAS
PURE MAMAS is a plant-based food + healthy lifestyle blog for families. You can also find her superfood recipes at BasilHealth, an entirely new way of taking care of your health.
We aim to provide you with the most honest and credible information possible. This article was reviewed for accuracy by The Honest Team and was written based on trusted sources that are linked at the bottom of the article.
blog_review_statement