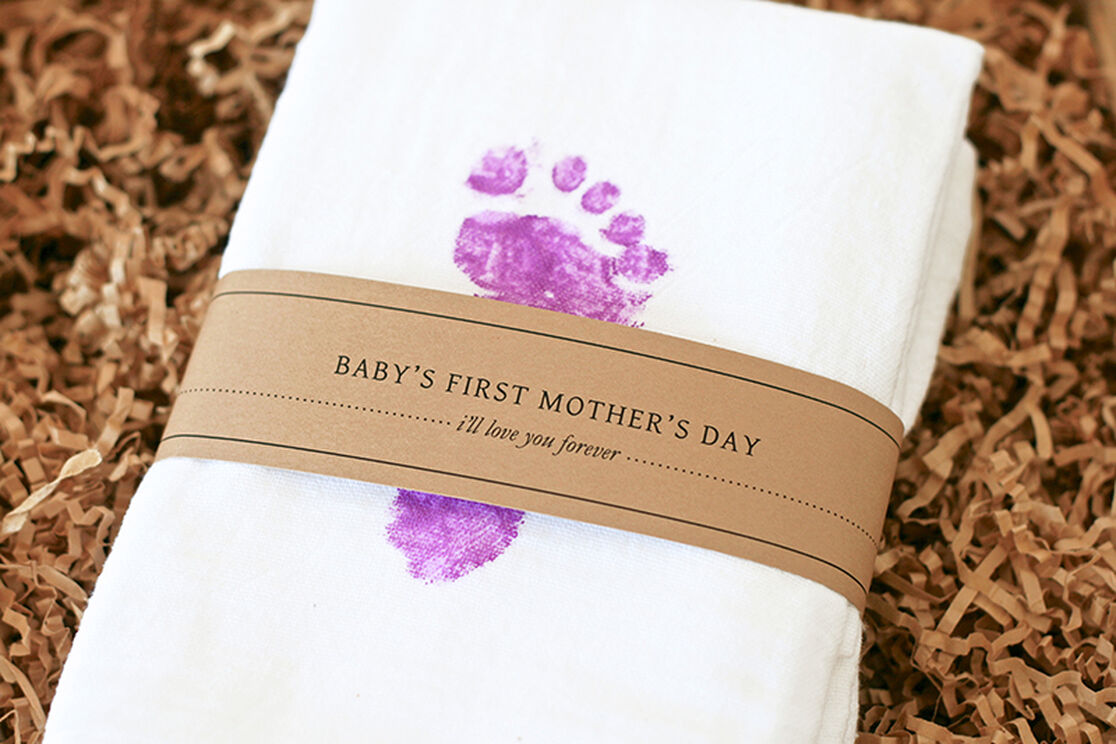 Mom's first Mother's Day with a new little one is always a special moment. Help her remember this time forever with this super sweet DIY Mother's Day gift idea from Paging Supermom. It's simple, sentimental, and something she'll want to hold onto.
I can still recall my first Mother's Day with a new baby — such a special time. I know that everyone says the time goes by SO fast, and it's really sad how true it is. Fast forward 12 years and my little baby has changed into a young woman. My youngest will be four next week. Time really does fly. So today I wanted to share a project that is the perfect way to commemorate that special Mother's Day with an infant babe. It's a footprint towel that is fun and easy to create. I strongly suggest you make a set of these towels for yourself and for the grandmas!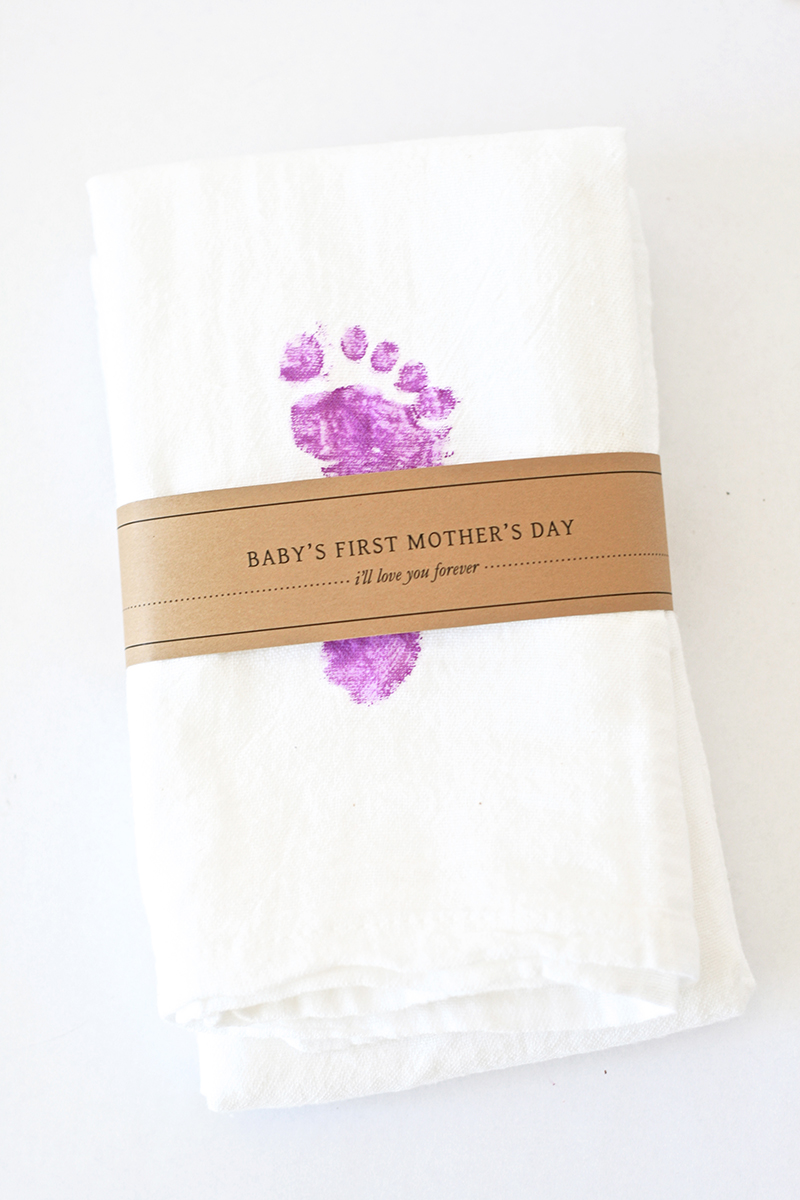 I used my favorite flour-sack towels. Brush the sole of baby's foot with non-toxic craft paint in the color of your choice. Carefully stamp onto a corner of the towel. We ended up stamping the two opposite corners on each towel just for extra fun.
In my experience, it works best to use baby's foot as stamp while he or she is napping — just work gently and quietly.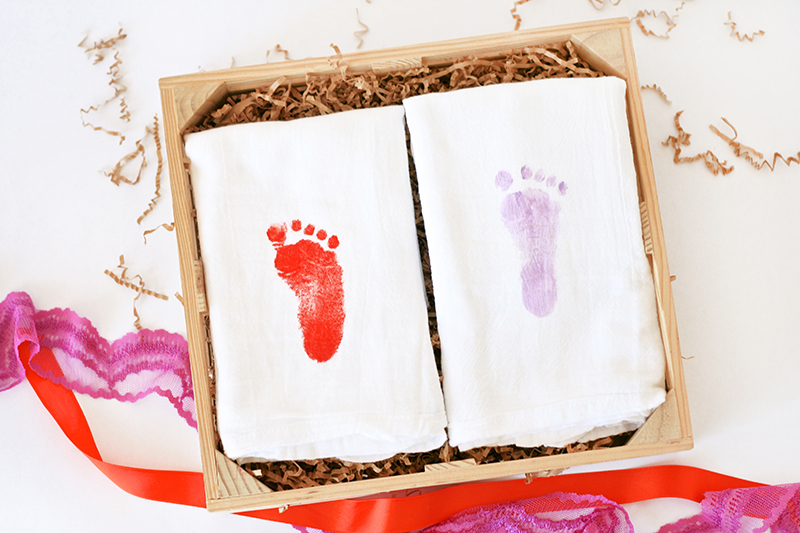 If you'd like, you can download my free printable Baby's First Mother's Day Gift Band  to package the towels up nicely for gifting. The template is setup to print in black and white on colored card stock — I used brown kraft paper.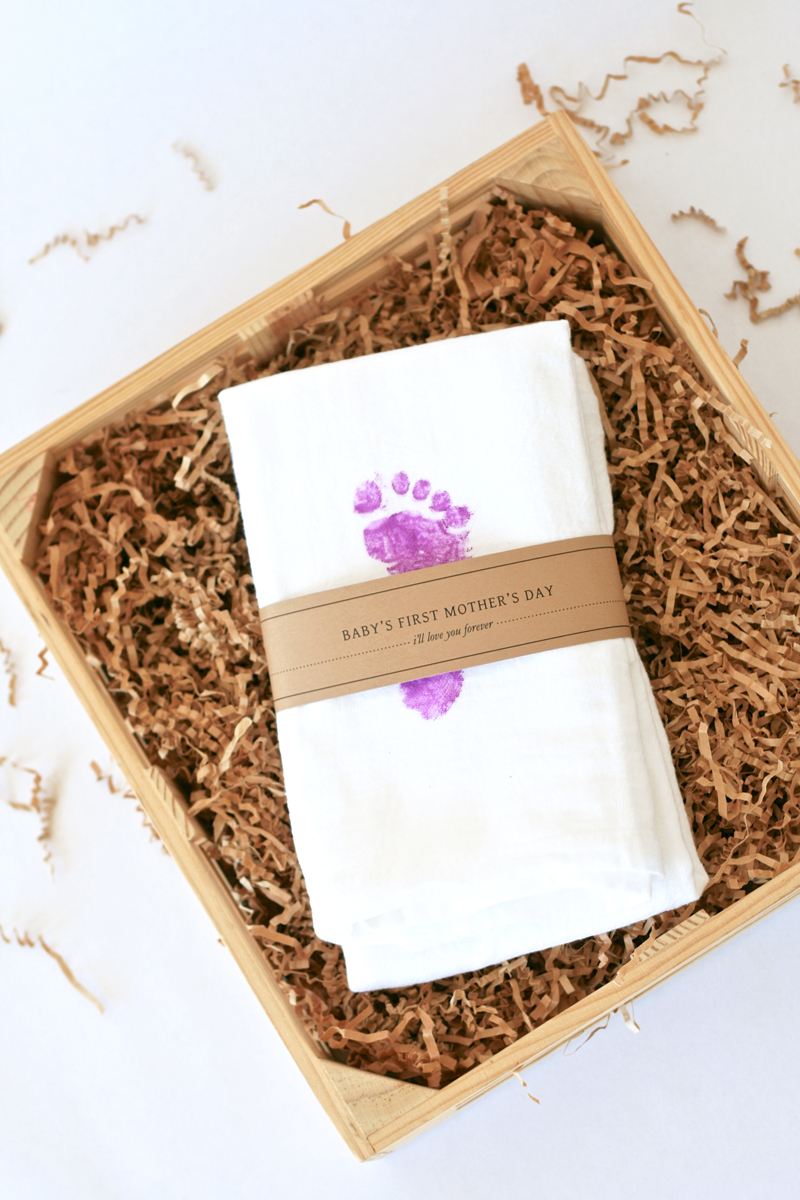 For more ways to celebrate mom, check out this recipe for breakfast in bed, these reduced sugar strawberry cupcakes, or this DIY spa day idea! 
We aim to provide you with the most honest and credible information possible. This article was reviewed for accuracy by The Honest Team and was written based on trusted sources that are linked at the bottom of the article.
blog_review_statement