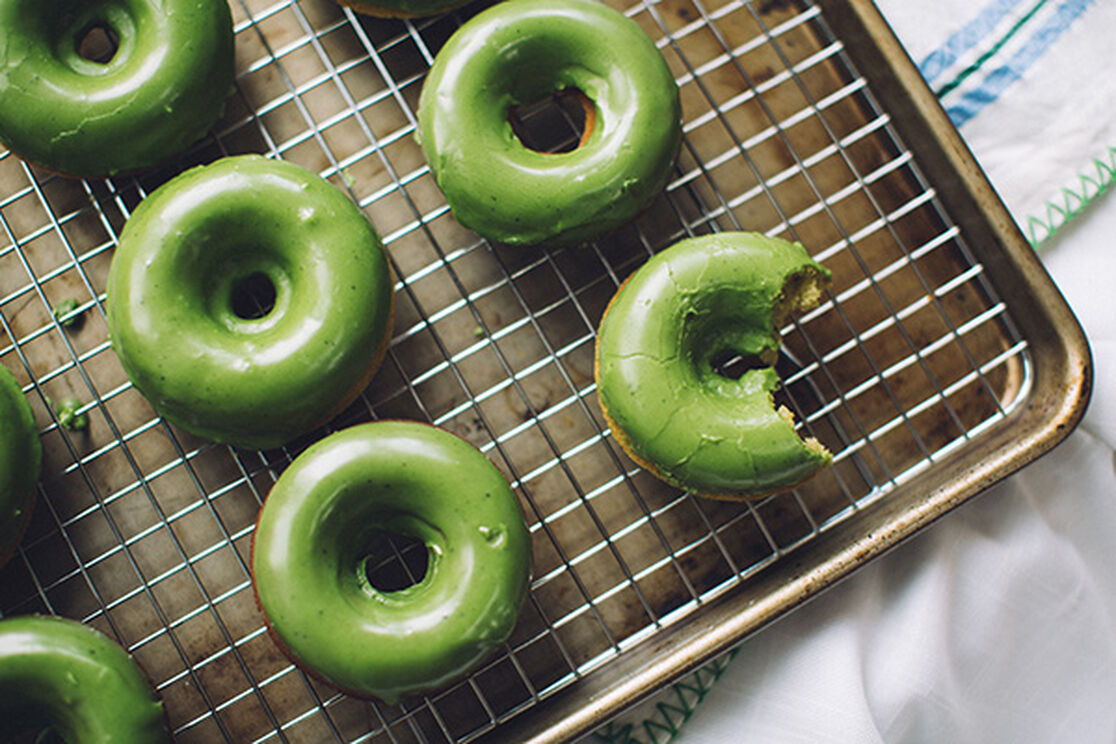 Tomorrow is National Donut Day! This tasty tradition dates all the way back to WWI when The Salvation Army used to serve donuts to soldiers. To mark the occasion, Dzung Lewis of Honeysuckle is stopping by to share her recipe for a baked version of the classic breakfast indulgence. This delicious do-it-yourself is one that the whole family will love, and won't have to feel too bad about.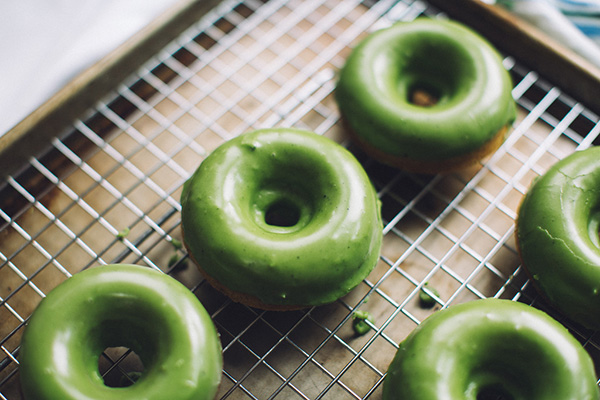 Just gotta say...er admit...that I love donuts. Especially baked donuts, like from Fonuts in LA. Unfortunately, the store is more than 300 miles away from where I live, so I have to come up with creative ways to get my fix. Thankfully Waylynn Lucas (co-founder of Fonuts) gave her basic recipe to Saveur, so I was able to adapt it to make this lovely Matcha green tea version. These treats are baked — not fried — so you don't have to feel so bad about enjoying one (or two!). Let me know what you think!
Matcha Baked Donuts
*makes 1 dozen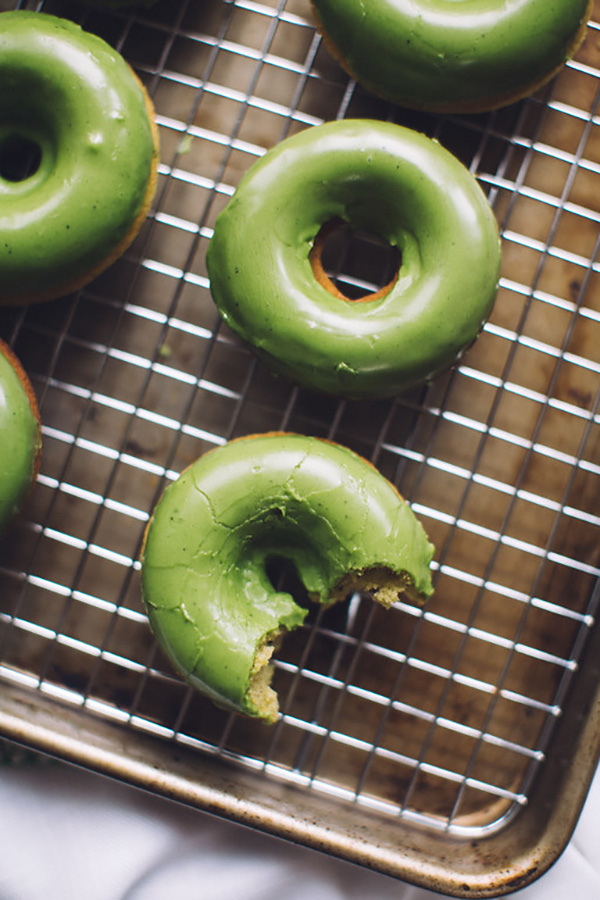 Ingredients
1¼ cups flour
½ cup sugar
½ tsp baking soda
½ tsp kosher salt
½ tsp Matcha green tea powder
2/3 cup melted coconut oil
½ cup whole milk
1 egg
½ tsp of white vinegar
½ tsp vanilla extract
Glaze:
1½ cups powdered sugar
1 tsp Matcha green tea powder
2-3 tbsp hot water
Instructions
Mix the flour, sugar, baking soda, salt, and Matcha powder together in a bowl.

In another bowl, mix the wet ingredients (coconut oil,milk, egg, white vinegar, and vanilla). Then combine the wet mixture with the dry mixture and stir until it's blended. Be careful not to over mix!

Now put the batter into a piping bag and squeeze it into a donut pan (found at kitchen supply stores).Pipe each donut about ¾ of the way full and bake at 350ºF for 10-12 minutes. After its done baking let it cool completely on cooling rack while working on the glaze.

Mix together the powdered sugar, Matcha powder and hot water in a bowl. Look for a thick consistency. If it's too thin then simply add a little more powdered sugar.When the donuts are completely cooled, dip the molded, round bottom side into the glaze, place it on a cooling rack, and let the excess drip onto the baking sheet.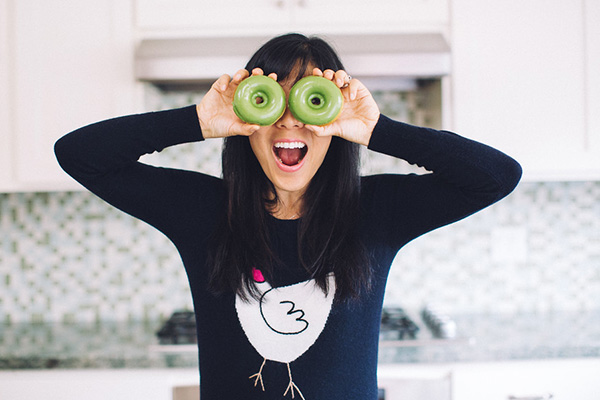 ~ Dzung Lewis of Honeysuckle
Honeysuckle is a food and lifestyle YouTube channel that showcases personal style expressed through food, beauty tips, and home entertaining ideas. Make sure to also follow on Instagram!
We aim to provide you with the most honest and credible information possible. This article was reviewed for accuracy by The Honest Team and was written based on trusted sources that are linked at the bottom of the article.
blog_review_statement