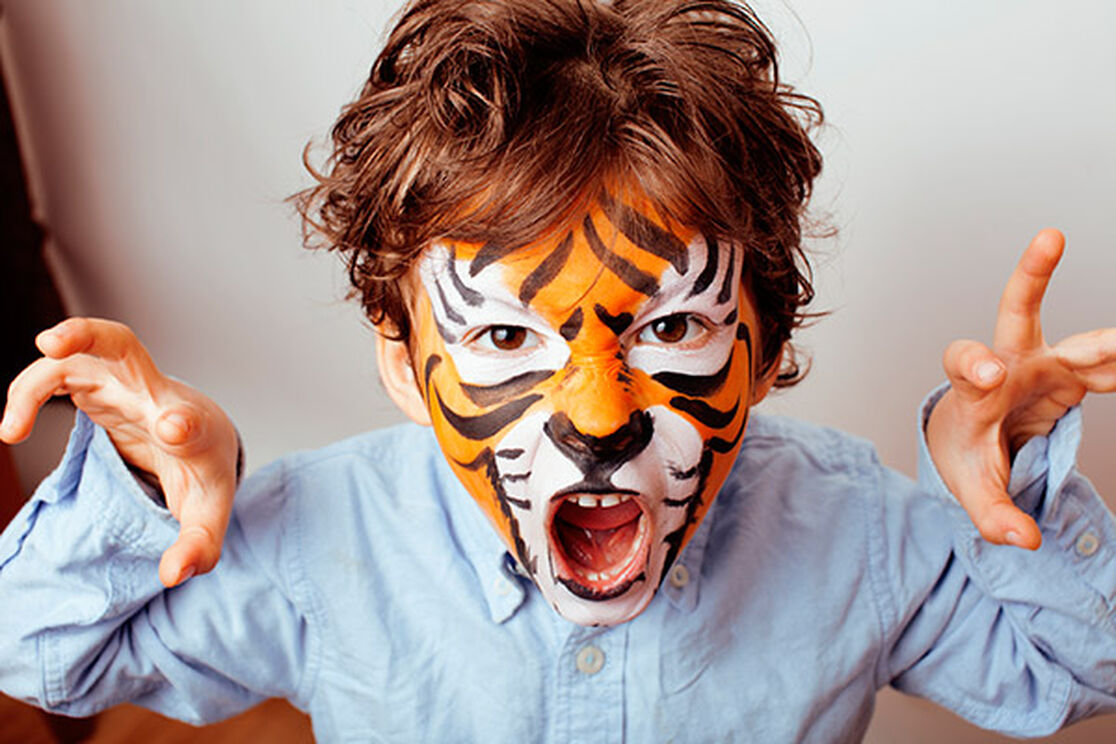 We've invited Sherrie Berry, co-founder of natural skin care line SkinAgain, to give us her easy recipe for Halloween makeup that's friendly on the skin and fun to wear out (without wearing out too quickly).
Halloween is the only time of year where it's great to be something we're not. If you're stumped for costume ideas, we're offering a healthier spin on disguise with our non-toxic Halloween makeup recipe. Each ingredient has benefits that are so good it's scary:
Castor oil has anti-viral, anti-fungal, and antibacterial properties. It also nurses sunburns, acne, and dry skin, so using castor oil for makeup can actually address skin issues and won't clog your pores.
Shea butter has an abundance of Vitamin A, which has been shown to improve a number of skin conditions such as wrinkles, eczema and dermatitis.  This all-natural ingredient is perfect for sensitive skin.
Although there are plenty of crayon brands that advertise as non-toxic, there is no regulation of paraffin wax, which is petroleum-based.  The phrase "no known toxic substances in sufficient quantities" really only means that you can count on them being lead-free.  If you want to know exactly what your crayons are made of, look for brands made with beeswax and natural non-toxic pigments and clays.
Now, here's an easy recipe that will last in full color through all your tricks and treats!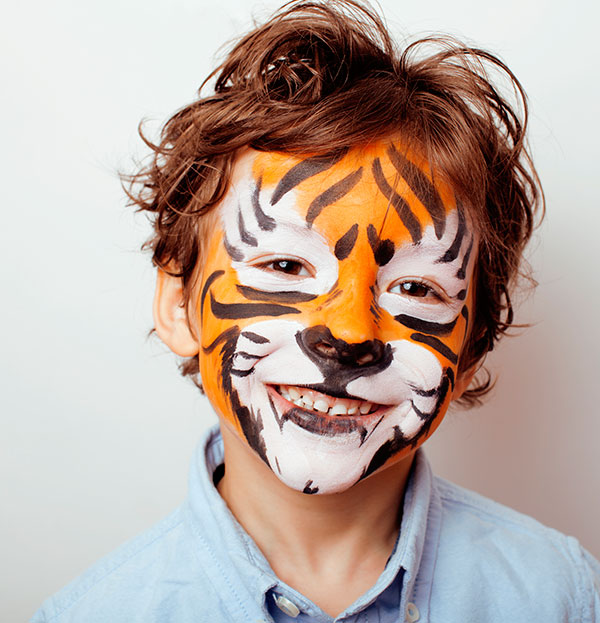 Ingredients to gather (per make-up color):
1/2 teaspoon of castor oil
1/2 teaspoon of 100% pure natural shea butter
1/2 of a beeswax crayon stick
Directions:
Place your ingredients in a double boiler, stir as you go, and once they're melted, remove the boiler from your stovetop.  Spoon your liquid into a small container quickly, as your concoction will quickly harden. Place it in the fridge for 10 minutes.
Repeat for each color you are creating. If your costume requires a color that is available in a single crayon, be sure to experiment with mixing the colors while cooking.
Application:
Once set, the makeup will have a consistency like lipstick.  For application, you can use various brushes, your finger, or, if you spooned your liquid into a vessel like a chapstick tube, you can apply it directly.
No time? No worries! Create quick and easy costume makeup with your fave Honest beauty products. These hypoallergenic formulas are clean and cruelty-free; made with naturally-derived ingredients and without 2,500 sketchy ingredients we choose not to use.
Use the Liquid Eyeliner or Vibeliner Pencil Eyeliner to outline your kiddo's makeup. Depending on the costume, use the Eyebrow Pencil to make their eyebrows big and bold (werewolf, anyone?) Then, add color with our Eyeshadow Palette that has everything from neutrals to metallics.
Don't let costume makeup haunt you or your kiddos the next day. Easily remove makeup before bed with our Makeup Melting Cleanser and Makeup Remover Wipes. Get a good night's rest and wake up feeling BOO-tiful!
Extra Resources:
Less time doesn't mean less inspiration — click here for skin-friendly, non-toxic, and washable stencils to guide your creativity.
You'll miss it once it's gone, but you can click here for quick makeup removal tips.
Let us know in the comments what you're planning for your kid's face time this Halloween!