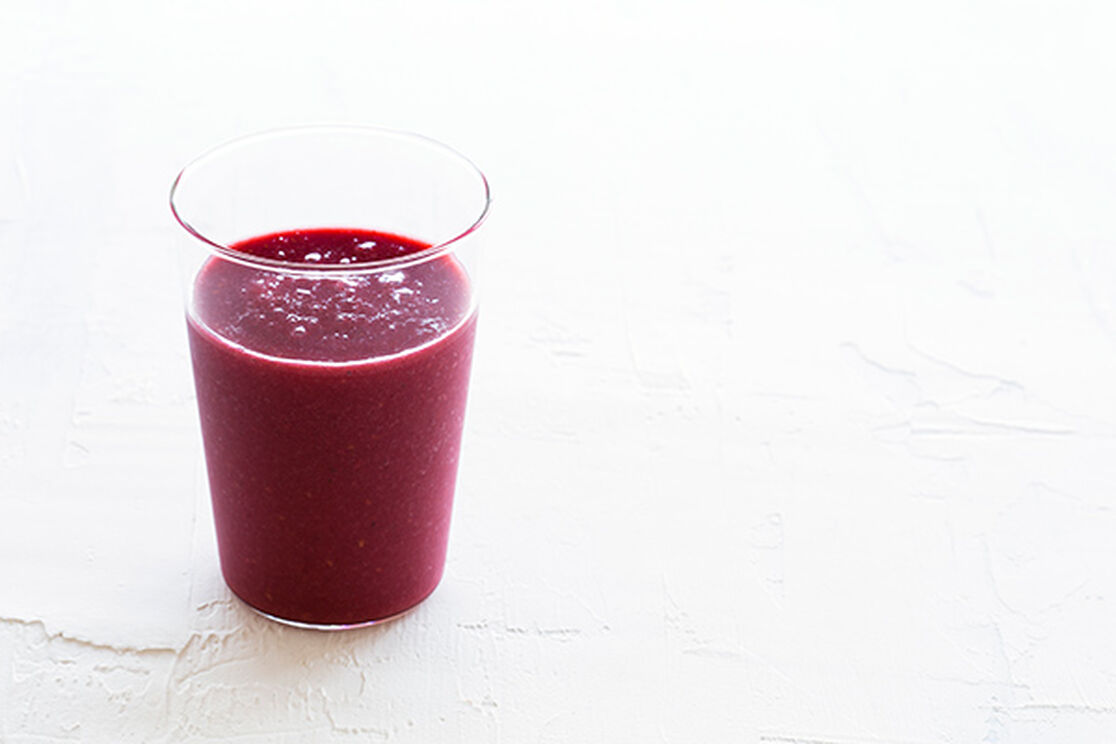 We are wrapping up American Heart Month with one last healthy recipe to keep your heart beating at its best. Try the Tess Masters "Happy Hydration" smoothie for a refreshing boost of antioxidants.
So simple and so delicious, this low-fat, high-fiber cleansing quencher screams vitamin C! It's full of hydrating watermelon and the basil adds some unexpected flavor. The whole family will love this super smoothie.
Happy Hydration Smoothie
Ingredients
3 1/2 cups chopped seedless watermelon
2 cups frozen raspberries
1/4 cup loosely packed basil
Natural sweetener to taste (optional)
Boosters
1 teaspoon pomegranate powder
1/4 cup frozen raw cauliflower florets
1 tablespoon chia seeds
Throw all of the ingredients into your blender and blast on high for about 1 minute, until smooth and creamy. Tweak with sweetener to taste.
~Tess Masters, The Blender Girl
Recipe from The Blender Girl Smoothies app. For more healthy smoothie recipes, download in the app store.
What's in your favorite smoothie? Share with us in the comments below!
We aim to provide you with the most honest and credible information possible. This article was reviewed for accuracy by The Honest Team and was written based on trusted sources that are linked at the bottom of the article.
blog_review_statement