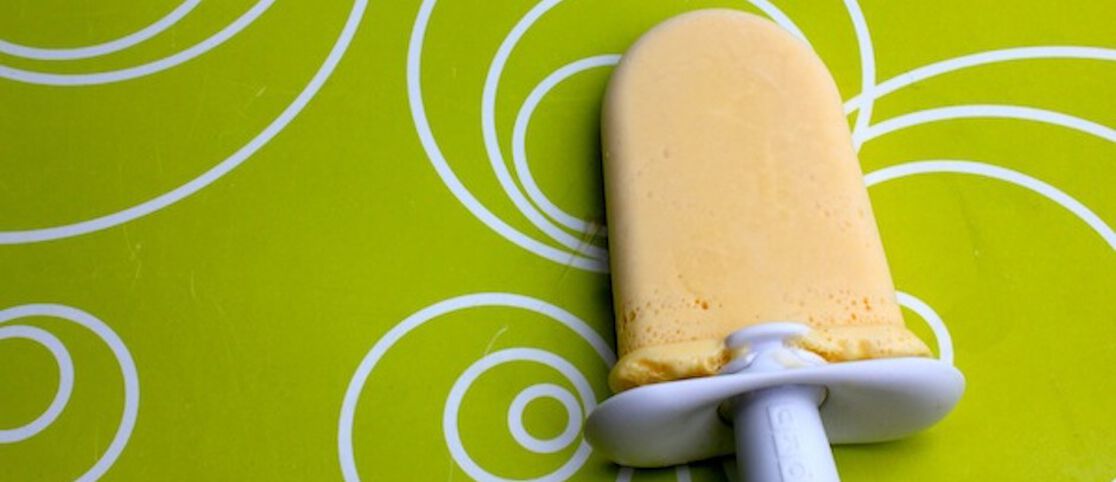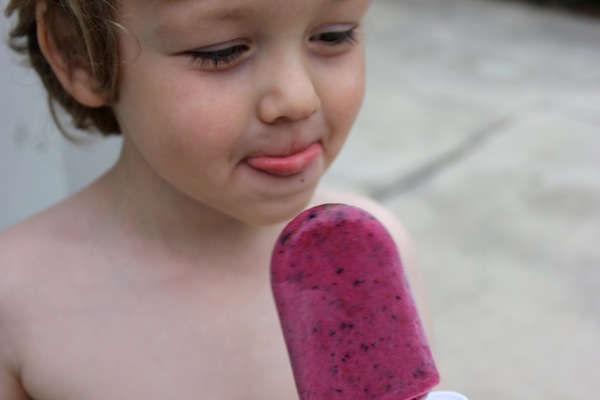 With summer temps about to peak, it only seems natural to cool down with an icy sweet treat. But instead of hitting up the store or ice cream truck for popsicles, consider making them at home.
You'll avoid high fructose corn syrup and risky artificial dyes by using fresh, organic ingredients. You'll save money by freezing your own. And you'll have fun experimenting in the kitchen—we poke around the fridge, freezer, and pantry for ingredients that blend well to make healthier alternatives to our store-bought faves. Trust us, you can't go wrong starting out with berries, bananas, and (yes!) spinach to create tasty popsicles that will leave your family smiling.
If you're ready to think outside of the BPA-free mold, don't overlook these ingredients when improvising your popsicle recipes: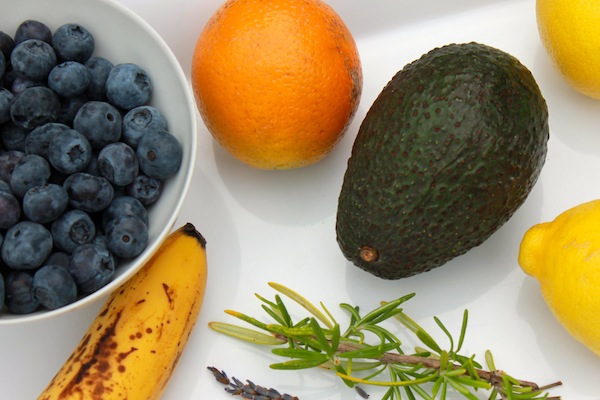 Avocado

Sweet Potato

Carrot

Cucumber

Spinach (or other leafy greens)

Basil

Rosemary

Mint

Lavender

Coconut Milk

Nut Milks

Nut Butters

Dates

Dried fruit

Chia seeds

Flax seeds

Cardamom

Chili Powder

Cinnamon

Nutmeg

Sea Salt

Agave

Honey

Maple Syrup

Your extra green smoothie!
Otherwise, give your blender a whirl and try these organic fruit- and veggie-based pops. The recipes are designed to be adapted to your liking and dietary needs (note: ingredient quantities may have to be adjusted based on the size of your molds, but the recipes serve approximately six).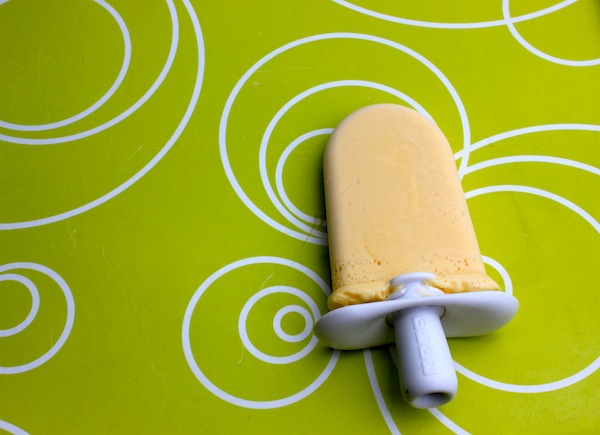 Sweet Orange Vanilla Popsicles
Feeling nostalgic for that Creamsicle of your childhood? Look no further. Make your own for an added boost of vitamin c, calcium, and protein.
Ingredients:
8 oz. of fresh squeezed organic orange juice (about 5 oranges)

1 cup plain or vanilla organic 2% Greek Yogurt

1 teaspoon natural vanilla extract

Optional: 1 teaspoon natural sweetener like organic agave, honey, maple syrup, or Medjool dates soaked in boiling water for 15 minutes and then puréed (depending on the tartness of your oranges, adjust to taste).
Directions: Using a blender, combine all ingredients. Pour into popsicle molds. Freeze for at least 3 hours. Enjoy!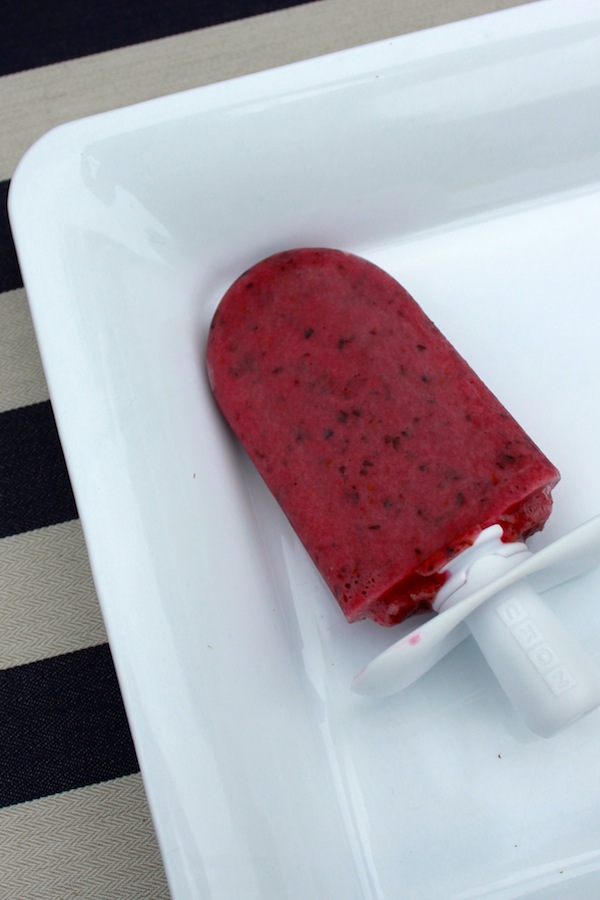 Blueberry Lemonade Popsicles
This refreshing popsicle is bursting with antioxidants from the blueberries, and it can be elevated with a pinch of fresh rosemary for a summer barbecue under the stars (a little goes a long way!). This recipe can easily be whipped up with any fruit, citrus juice, and herbs you have at home. Think strawberry-lemon-mint, peach-lemon-basil, or watermelon-blueberry-lime…the possibilities are endless.
Ingredients:
2 cups organic blueberries

8 oz. fresh squeezed organic lemon juice (about 8 lemons)

4 teaspoons organic agave, honey, or maple syrup (adjust to taste)
Directions: Juice lemons, then blend the liquid with the other ingredients. Pour into molds, freeze, and enjoy after 3 hours!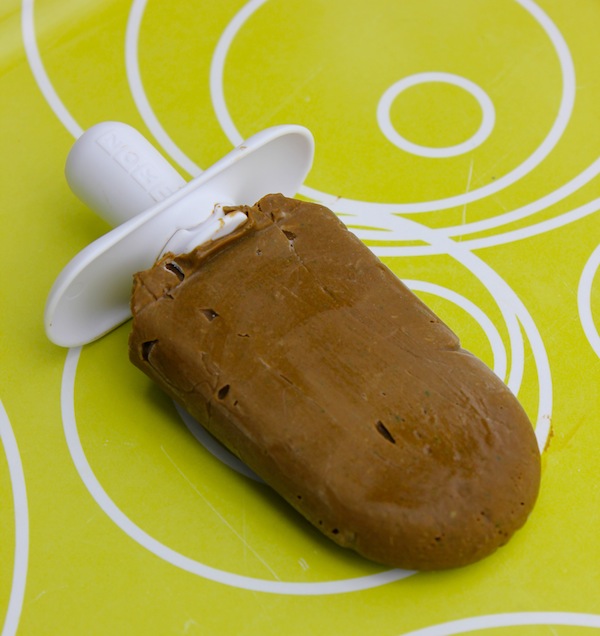 Green with Envy "Fudgesicles"
Although not as sugary-sweet as its grocery store counterpart, you'll be surprised how well avocado and chocolate go together! The prehistoric-looking fruit paired with the banana gives these pops a creamy base without using any dairy, making it a great vegan treat.
Ingredients:
2 ripe organic avocados

2 organic bananas

1 cup organic spinach, rinsed

1 teaspoon natural vanilla extract

½ cup cocoa powder, loosely packed

4 teaspoons organic agave, honey, or maple syrup (adjust to taste)

Water
Directions: Purée the spinach with a splash of water to create a liquid base for the popsicle mixture. Feel free to experiment here—try coconut or nut milk instead. Next, blend the avocados, bananas, vanilla extract, and sweetener with the spinach purée. Fold in the cocoa powder before fully incorporating it with the blender. Spoon the mixture into your molds and freeze for at least 3 hours.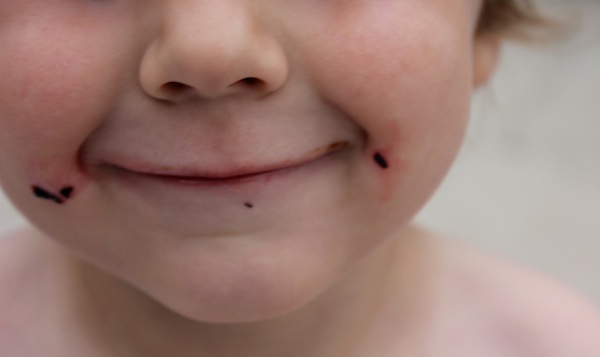 What flavors do you hope to try this summer? Share any ice pop recipes that make you smile!
We aim to provide you with the most honest and credible information possible. This article was reviewed for accuracy by The Honest Team and was written based on trusted sources that are linked at the bottom of the article.
blog_review_statement